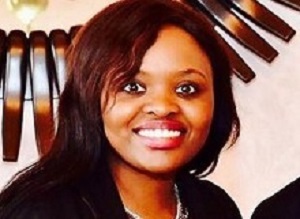 Africa's youngest neurosurgeon, Mthatha-born Dr Ncumisa Jilata, reminds us day-after-day that education is a foundation for success and a bridge from our past to our future. Education is the foundation of opportunities and the key to a better life writes Phumulo Masualle, premier of the Eastern Cape, in a Daily Dispatch report.
Masualle writes: "As English actor, producer and musical performer Tom Hiddleston once said: 'Never, ever let anyone tell you what you can and can't do. Prove the cynics wrong. Pity them for they have no imagination. The sky is the limit. Your sky. Your limit …'
"These words remind us that as we celebrate and commemorate the heroism of pupils who stood up to the apartheid state as they fought for their rights and the liberation of our country on 16 June, 1976, Dr Jilata is a role model to all of us, particularly our children.
"At 29 years old, Dr Jilata believes the sky is the limit when you set your mind to achieve. Without good education, you cannot have a good life. She reminds us that we all have role models. We choose these people because something about them inspires us to go for what we want. Just like goals can be positive or negative, so can role models. Ultimately, we are all learning the same lessons from our role models, however. They teach us how to achieve. Dr Jilata in an inspiration.
"She completed her bachelor of medicine and bachelor of surgery degrees at Walter Sisulu University's Mthatha Faculty of Health Sciences. She is now a fellow of the Council of Neurosurgeons of South Africa.
The premier quotes Dr Jilata as saying: 'I was already in Grade 11 when I decided I want to be a doctor, but at the time I wasn't doing biology, so when I got to matric, I had to do three years of biology in one year – in addition to the subjects I had already selected from Grade 10. During that period, I discovered the concept of a neuron, and this intrigued me. That's when I knew I wanted to be a neurosurgeon.'
"Dr Jilata is living proof that the youth represent the country's future. That is why we are investing in them to uplift the nation.
"The province has spelt out development objectives anchored on focusing on the youth to assure their welfare and development through education and moulding them as the next generation of leaders for the country's better and brighter future. Whatever we do, we express the hope that the youth of today will give priority to education and use it as a tool for the development of the country, like Dr Jilata.
"Education is one of the priorities of provincial government, the others being health, crime, human settlements, rural development and the creation of decent jobs. Dr Jilata inspires us all to realise that education does not only benefit an individual, but rather empowers the community.
"Education is without a doubt a lever to uplift individuals, their families and society at large. Nowhere is this more true than in our province and country where education should serve as a weapon against the scourge of poverty among our people.
"Dr Jilata is living proof that when democracy and justice dawned in this country, there was a need to create opportunities for quality education for all which would lift the fortunes and well-being of South Africans, especially those from the poorest families and communities.
"Education is vital to the future health of our nation's economy. It gives our children the building blocks for a successful financial future. It empowers consumers by giving them the knowledge and tools to improve their economic well-being. It is the best investment we can make to strengthen our nation's economy. Indeed, knowledge is power. Education generates knowledge. It gives people the tools to understand economic and financial issues and to interpret events that will affect their futures.
"In short, an informed, well-educated populace make better decisions, increasing their economic security and well-being.
"Most importantly, education is critical for building bridges between educators, businesses, and consumers. These bridges prepare our society to meet the challenges of an increasingly knowledge-based economy.
"To Dr 'Cumin', I offer our provincial government's heartiest congratulations. Not everyone has the persistence and determination to complete all the steps to earn an academic degree, let alone such as rare degree such as neurosurgery.
"Your knowledge and skills will serve you and the people of the Eastern Cape and our country well. With your determination, work ethic, self-reliance, and success you serve as a role model for our current and future generations. We salute you for this accomplishment."
Daily Dispatch report
Earlier news report on the Dispatch site