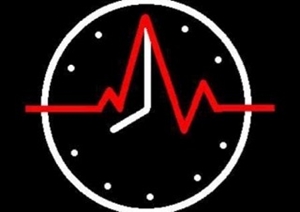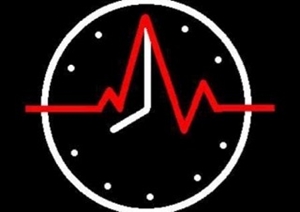 SA Health is under pressure urgently to reduce the working hours of junior doctors nationally following Western Cape Health's decision to slash maximum shifts from 30 to 24 hours. The Junior Doctors Association of SA told MedicalBrief it was celebrating the decision – but the ultimate solution was more doctors.
Junior doctors have waged a voluble campaign against what they believe are dangerously long shift hours, among other issues, echoing similar protest movements by young doctors in countries such as the United Kingdom and India.
Last weekend Western Cape Health MEC Nomafrench Mbombo announced the reduction in continuous working hours for interns, saying that while working hours were currently being determined by the National Department of Health and the Health Professions Council of SA or HPCSA, "we do not have to wait".
Dr Michael van Niekerk, national secretary-general of the Junior Doctors Association of SA or JUDASA, told MedicalBrief that doctors nationally were celebrating the Western Cape move as recognition that "there was a problem and we are on the way to changing it.
"This is a first step towards a final solution. Obviously 24 hours is not ideal, according to the evidence, and we do understand that the real problem is that we need more doctors – we need more posts available because there are doctors who are currently unemployed."
Backdrop
On Monday a Cape Times report said that in June the HPCSA had decided that the maximum working hours for medical interns should be reduced from 30 to 26 hours.
There had been growing calls from junior doctors nationwide for new regulations on working hours, which reached a crescendo in the Cape in June when 25-year-old Paarl Hospital intern Ilne Markwat was killed in a car crash after allegedly falling asleep at the wheel after a long shift. Others also lost their lives in the crash.
At the time JUDASA Chair Zahid Badroodien told the Cape Times that junior doctors were expected to work 40 normal working hours a week and then a further 60 to 80 hours of overtime a month, taking their working hours to well over 300 hours a month.
It was also common for junior doctors to slog for more than 36 hours, he claimed. "This results in an increase in medical errors which can lead to poor patient management. This is dangerous to ourselves as well as our patients."
Mbombo, the Western Cape MEC, told Cape Times that the pleas of young doctors had been heard and a new working plan would be implemented from 1 January 2017. In consultation with the South African Medical Association and JUDASA, junior doctors in public hospitals in the province would only work 24 hour shifts.
"Remember it is the national Health Department, with the HPCSA, that together come up with these hours. The 30 hours is part of the requirement…Whatever they will end up deciding on at that time, we will see, but for now as a province we have to do something."
Badroodien, the JUDASA chair, called on the national and provincial departments "to follow suit and recognise that the mental and physical stresses of our high-demand occupation, especially after inhumane working hours, requires urgent redress".
HPCSA spokesperson Priscilla Sekhonyana welcomed the reduction of maximum working hours "as long as services to the public will not be hampered".
Growing pressure
JUDASA's Van Niekerk told MedicalBrief that aside from being very active in campaigning, the association was also part of a task team for the Department of Health and the HPCSA to change junior doctor hours nationally.
"The timeline we see is that in the next three months there will be change with regards to the hours. So there has been confirmation that there will be change, but I think the Western Cape should be lauded for the fact that they have gone and made the change.
"The pressure now needs to be kept on government to change nationally. Also, government needs to understand that we require more posts, we need more doctors to fill the gaps."
JUDASA was expecting young doctors countrywide to keep up the movement – "to share stories, to share their experiences as junior doctors when they have been forced to work more than 30 hours, to assist the campaign by giving us solid feedback and information to use on the national committee, to effect change."
Full Cape times report
Cape Talk interview
Full Cape times report