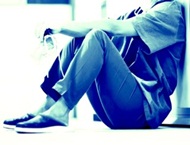 Hospitals across the country are scrambling to care for a particularly hard-to-reach group of patients: their own staff. A recent finds that 35% of medical residents – young doctors recently out of medical school – experience clinically significant depression. Stat News reports that the finding confirms previous research showing that physicians-in-training are at much higher risk for depression than the general public.
And they're often deeply reluctant to to talk about it. "There's a lot of shame, feeling like you're not tough enough, or not wanting to seem like a whiner," said Dr. Tammy Duong, a fourth-year psychiatry resident at the LAC+USC Medical Centre in Los Angeles. "There is not a culture to talk about being depressed."
Hospitals are responding to such concerns. The University of Pittsburgh Medical Centre is developing a "Doctors for Doctors" programme, scheduled to launch next year that will give residents round-the-clock access to physicians trained in crisis management. The University of Michigan Health System gives each new resident a card with phone numbers for psychiatrists.
And at Georgetown University Medical Centre, young doctors attend a retreat at the start of their residency, followed by monthly support group meetings where they learn to use techniques, such as meditation and journaling, to manage stress. "We teach them self-care," said clinical social worker Nancy Harazduk, who started the Georgetown programme three years ago. "But what is really important is the connection. They can feel alone, as if they are the only one. But in the groups, they share a lot of what is going on."
The latest research relied on surveying 100 residents from six institutions before and during their residencies, using online tools including the Patient Health Questionnaire. Participants also wrote essays about their experiences, which computer programs then analysed for use and frequency of certain words and phrases.
More than a third of residents had symptoms of depression, and they were more likely than their peers to write about feeling stressed, exhausted, or cynical, often because of bad experiences that ruptured their self-confidence or their faith in the medical profession.
Among those who had good experiences during their residency, "contact with patients was cited as a positive thing and part of a decreased risk of depression," said Dr Douglas Mata, a resident himself and the study's lead researcher. "It makes sense," said Mata, who works at Boston's Brigham and Women's Hospital. "Interacting with patients is a big part of why people want to become doctors." Depressed survey respondents, by contrast, reported not spending enough time with patients. "Up to 60% of their time was managing electronic patient records, but less than 10% of their time was spent at the bedside of patients," Mata said.
The study authors point out that their work relied on self-reported depression, rather than a clinical diagnosis. "That's really not a big deal," said Dr Mary Whooley, a biostatistician at the Depression Centre at the University of California, San Francisco, who was not involved with the study. The questionnaire they used, she said, "is as good a diagnostic tool as you can get."
Residents say it's vital for hospitals to step up their support systems. "We don't have good infrastructure to support people," said Dr Peter Ureste, a fourth-year resident in LAC+USC Medical Centre. "That's why we can't screen for residents who are depressed or suicidal. Because if we find them, we wouldn't have anything for them."
To start to build that infrastructure, the University of Rochester Medical Centre recently set up a committee to study residents' needs. Dr Erin Duecy, who chairs the committee, explained: "Figuring out what helps faculty isn't the same as knowing what helps residents."
Abstract
Purpose: To compare the subjective experiences of interns with and without symptoms of depression using a mixed-methods approach.
Method: In 2007-2008, interns from six institutions were screened for depression before and during internship using an online survey that included the Patient Health Questionnaire (PHQ-9). At the end of internship, participants were asked what made the year difficult, easy, and memorable, and how they had changed. Computerized lexical and qualitative thematic analyses were performed to analyze their free-text responses.
Results: Sixty-three percent (244/388) of invited interns participated in the original cohort study. Of those, 42% (103/244) answered the open-ended questions for this analysis. Thirty-five percent (36/103) screened positive for clinically significant depression (i.e., PHQ-9 score >= 10) during their intern year. Respondents with symptoms of depression were more likely to report problems with cynicism, exhaustion, and stress, while those without them were more likely to mention positive patient care and educational experiences. Respondents with symptoms of depression preferentially described experiences that "broke" their confidence, sense of well-being, and belief in the medical profession, while those who did not described profoundly positive, life-changing experiences regarding interactions with patients and supportive colleagues, through which they grew personally and professionally.
Conclusions: Depression during internship affects not only objective outcomes like medical errors but also how interns value the profession and themselves, with potentially profound consequences for their future career decisions. Residency programs should implement reactive interventions targeting depression and proactive interventions promoting resilience and well-being to address the issues that lead to depression.