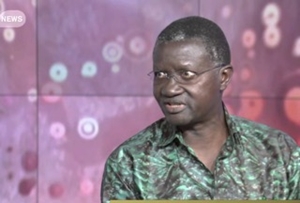 The increasing cancer burden in Africa has prompted efforts in higher education to tackle a scarcity of oncologists, writes Ochieng' O Benny for MedicalBrief. This month sees the launch of a fellowship initiative by the University of Nairobi and German-based pharmaceutical Merck Group, to train experts across Africa.
The East African Community also appreciated the need to train more people for the diagnosis and management of cancer, and has sanctioned a centre of excellence at Mulago Hospital, which is attached to Makerere University in Uganda's capital Kampala.
The Africa Medical Oncology Fellowship Program falls under the Merck Cancer Access Program, which was launched last year in partnership with global oncology experts, African universities and ministries of health.
The initiative aims to increase the number of medical oncologists on the continent and thereby improve access to cancer care, develop and implement comprehensive cancer prevention and control projects, educate medical students and healthcare providers about early detection and prevention and run community awareness campaigns.
The fellowships
"The training is not just for Kenya but is meant for Africa. We have applicants coming from as far as South Africa, Ethiopia, Tanzania and Uganda," says Professor Nicholas Othieno-Abinya (pictured), an oncologist at Kenya's Nairobi Hospital and the University of Nairobi medical school.
In the first phase of the initiative over two years, nine medical doctors from the five Sub-Saharan African countries will be sponsored by Merck to train at the University of Nairobi, and the programme will be extended to other African countries after that.
Merck will support another five African doctors to participate in an annual paediatric and adult medical fellowship programme at Tata Memorial Hospital in Mumbai, India.
Rasha Kelej, chief social officer for the healthcare business sector at Merck Group, says the organisation is also keen on empowering women, who are under-represented in healthcare and research – and especially in the field of oncology.
"Most of the candidates for the Africa Medical Oncology Fellowship Program are women.
"This fellowship programme will create opportunities for African doctors with the aim being to increase the number of oncologists in general, but special oncology fellowship opportunities will be dedicated to women doctors," she explains.
There is capacity to sponsor more doctors for specialist cancer training – the numbers will depend on how many qualified applicants there are.
A multidisciplinary approach
The best way to treat cancer is with a multidisciplinary approach where medicine, radiation, gynaecology, surgery and oncologists attend to patients jointly, says Othieno-Abinya.
"You need to consult among specialties so that you come up with some kind of multidisciplinary approach, a joint understanding that a patient will either start with chemo, followed by surgery, followed by radiotherapy, or needs to start with surgery then chemo, or perhaps the best would be to start with hormone treatment."
But a multidisciplinary approach requires sufficient specialists. "And these personnel must be properly trained so that patients get the best they deserve, rather than individual specialists who think they know it all and make wrong decisions – while patients mistakenly think they are being given the best," says Othieno-Abinya.
The University of Nairobi is starting the training and hopes in the coming years to provide more cancer specialists spread across Africa.
The training will include research as well as prevention, so that experts understand the ways cancer develops and risk factors. More epidemiologists should also be trained to conduct cancer surveillance, risk factor definition and prevention.
"Research is a major component," says Othieno-Abinya. "Most cancers are not influenced by the many treatments that we have in Africa, as opposed to HIV-Aids which is now controlled by medicine taken consistently."
With cancer there are more than 200 diseases in classification that behave differently in different individuals, he continues.
"To get into the realm of cancer therapy, you need to understand the biology of cancer in the individual." Laboratories that define cancer better are important, to inform targeted therapy, and so cancer pathologists also need to be trained under the fellowship.
Need for training
Africa doesn't have good hospitals, capacity or infrastructure, being the world's most resource-challenged continent. The only countries training oncologist in any number are South Africa, Morocco, Algeria, Tunisia and Egypt, says Othieno-Abinya.
But looking at levels of training – and leaving out parts of Latin America and Asia that also have big challenges – training elsewhere is much broader and more comprehensive and refined. "Building that capacity in Africa will help in enhancing development."
In the long term, greater capacity will be a win-win for African countries and drug manufacturers, who will have bigger markets.
Drugs dispensed without trained personnel are dangerous – many people do not understand that – Othieno-Abinya says. If machines such as those for radiation are scattered around but without properly trained personnel, "you are creating more deaths in the long run than solutions". If tumours are cut out ineptly, removal can be more dangerous than the tumour.
"If you are going to do anything, do it right."
"Training requires resources. You need personnel who themselves are trained to do training for high calibre personnel. You need infrastructure and financial resources otherwise the training will be a sham," Othieno-Abinya argues.
"The programme is driven by local people and we know exactly what we need to be assisted in, making it purely our own programme in the long run. We are getting assistance because we don't have the full capacity but in the long run it will be our own."
The medical school
Professor Isaac Kibwage, principal of the college of health sciences at the University of Nairobi, says cancer will have a huge social and economic impact on Africa – especially since the continent already has major problems with communicable and neglected tropical diseases.
The medical school, he told MedicalBrief, has been in need of expanding its oncology offering and the fellowship will be of great help in this regard and, in the longer run, to Africa in managing cancer patients.
There have been negotiations with some institutions in India and the United States, where oncologists could go to train and from where experts could travel to the University of Nairobi to provide short specialist training courses, he says.
Shocking lack of experts to tackle rising cancer burden
Cancer has become one of the most serious disease burdens choking Africa's fragile and inadequate health infrastructure. While health systems are poorly equipped to deal with a rising number of cases, most shocking is the lack of cancer experts to conduct research, diagnosis, prevention and treatment across the vast continent.
The scarcity of cancer experts means there is lack of early detection and care. Many people in remote locations just suffer and die without treatment.
"There is an urgent need to deal with the problem of lack of capacity. It is a huge challenge to cancer care in Africa," says Rasha Kelej, chief social officer for the healthcare business sector at the German-based Merck Group, which is supporting efforts to build oncology capacity so as to improve access to cancer care.
The cancer burden is a global problem, but is far more acute in developing countries.
According to the World Health Organization, by 2020 there are expected to be 16 million new cases of cancer every year, 70% of them in developing countries that are least prepared to deal with cancer and where survival rates are often less than half those in developed countries.
Professor Isaac Kibwage, principal of the college of health sciences at the University of Nairobi in Kenya, says the incidence of cancer is increasing at an "alarming rate" because of changes in lifestyles and people becoming more sedentary.
"We are also exposed to more environmental pollution that can contribute to some of the cancers, things like tobacco."
Scale of the capacity problem
There are huge differences between cancer specialist numbers in the developed world and in Africa, says Professor Nicholas Othieno-Abinya, an oncology expert at Kenya's Nairobi Hospital and lecturer in the University of Nairobi's medical school.
"The disparity is very big yet we have cancers like any other place that need treating and this is why we are saying that the capacity to treat cancer in Africa in terms of specialists is very low. We are also talking about things like nursing and palliative care," says Othieno-Abinya.
In the United Kingdom, there are more than 100 medical oncologists.
Dr Christina Malichewe, of Muhimbili University of Health and Allied Sciences in Dar es Salaam in Tanzania, says the country has limited facilities and few healthcare givers to deal with the rising number of patients diagnosed with cancers at advanced stages.
Tanzania has only two medical oncologists for a population of some 50 million. "We need more specialised oncologists in this field to make needed changes to improve patient access to cancer care," Malichewe says.
Merck's Rasha Kelej adds: "Kenya, with a population of 40 million plus, has only 13 oncologists, most of them based in Nairobi. That means one oncologist per 3.6 million people." Ethiopia, with more than 100 million people, has only four oncologists, all based in the capital Addis Ababa.
Nihad Salifu, a senior residency trainee in general paediatrics at Ghana College of Physicians and Surgeons, says that there is not a single trained medical oncologist for a country with a population of about 26 million and with a cancer rate of 109 per 100,000 people.
The duties of a medical oncologist are therefore handled by radiation oncologists, general surgeons, genito-urinary surgeons and haematologists. This makes patient care very difficult.
Othieno-Abinya says the capacity problem has been exacerbated by increasing specialisation, with oncologists divided into numerous categories.
For instance, chemotherapists administer anti-cancer drugs to patients, but cancer treatment has advanced beyond chemotherapy alone. Now there are other biological therapies used by a group called medical oncologists.
There are also paediatric oncologists and gynaecology oncologists and radiation oncologists and surgical oncologists, among other specialisations – and as the cancer problem grows and science advances, Africa will need ever more, and more specialised, doctors.