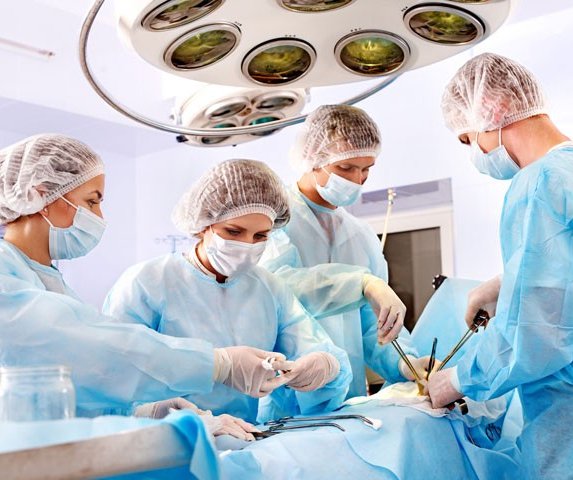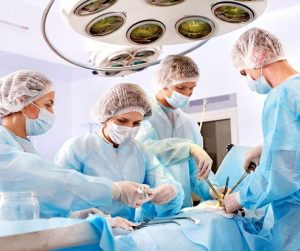 Diabetes specialists across the world are calling for a radical mind-set shift in treatment for type 2 diabetes so that doctors can recommend bariatric surgery for patients. According to Business Day, they say the surgery is close to the holy grail of a diabetes cure.
Meanwhile, 10 years after gastric-bypass weight-loss surgery, patients in a recent study had managed to keep off much of the weight they'd lost. Even more importantly, they saw reductions in other medical problems such as diabetes, high blood pressure, high cholesterol, joint diseases and problems breathing while asleep, reports Reuters Health.
Diabetes is a major cause of kidney failure, blindness, nerve damage, amputations, heart attack and stroke. Type 2 diabetes is a global epidemic, with the number of diabetic adults having quadrupled from 108m in 1980 to 422m in 2014.
And, the report says, South Africa is facing the twin epidemics of obesity and type 2 diabetes – the incidence of both has increased so rapidly that doctors now refer to it as "diabesity".
The report says 45 international organisations have published a joint consensus statement with new guidelines recommending bariatric surgery for type 2 diabetics even for patients who are only mildly obese.
The groups say extensive clinical trials show the surgery can improve blood-sugar levels more effectively than lifestyle or pharmaceutical intervention methods, and may lead to long-term remission.
The statement follows the second Diabetes Surgery Summit held in September 2015 at King's College London, organised jointly by Diabetes UK, the American Diabetes Association, the International Diabetes Federation, Chinese Diabetes Society and Diabetes India.
The report quotes the authors as saying that most cases of diabetes (about 90%) are type 2, and fewer than 50% of patients are able to control their blood-sugar levels adequately with diet, exercise or drugs. This makes bariatric surgery a viable option.
But other experts say this finding is unscientific, dangerous and a "dark day for patients, possibly a gift for lawyers".
A prime proponent of the new recommendation is King's College London professor of metabolic and bariatric surgery Dr Francesco Rubino, first author of a paper in Diabetes Care investigating the costs and benefits of meeting potential demand for metabolic surgery in the UK and US.
The report says Rubino has been researching the link between gastrointestinal surgery and glucose homeostasis since the late 1990s. He was one of the first to provide experimental evidence that bariatric surgery can improve diabetes independently of weight loss.
Rubino says the new guidelines come nearly 100 years after the first clinical observations that diabetes could be improved or resolved surgically. He has witnessed "first-hand how getting to this point has required many clinical scientists to put aside long-standing preconceptions". Future progress will require "more thinking outside the box", he says.
Professor Jennifer Rubin, from the King's College London Policy Institute, says in the report that the case for increasing the uptake of bariatric or metabolic surgery appears "strong enough to engage policy makers and practitioners in a concerted discussion of how best to use surgical resources in conjunction with other interventions in good diabetes practice".
And endocrinologist Dr Tessa van der Merwe, honorary clinical professor and researcher at the University of Pretoria, says metabolic surgery is the most cost-effective long-term treatment for obese diabetics. She says it is "the only means of achieving complete or partial remission of diabetes".
Surgery can also resolve other comorbidities (coexisting diseases) and improve quality of life drastically, says van der Merwe, who is also the chair of the South African Society of Surgery for Obesity and Metabolism and CEO of Centres of Excellence for Metabolic Medicine and Surgery in SA.
Metabolic and bariatric surgery is rigorously controlled in SA, Van der Merwe says. Doctors who are overly critical usually have no significant experience or any knowledge of this field, van der Merwe says.
But, the report says, South African-born Dr Robert Cywes, a bariatric surgeon and researcher in the US, says the data that surgery resolves type 2 diabetes is "at best currently anecdotal and associative".
He says doctors must understand the causes of diabetes and how bariatric surgery resolves symptoms. The data does not show that surgery is the reason the diabetes has resolved, nor is it as a result of weight loss. There is currently "no causal pathway that directly links the bariatric surgery to the resolution of type 2 diabetes", says Cywes.
In the report on the benefits of gastric-bypass weight-loss surgery, Reuters Health quotes Dr J Hunter Mehaffey, from the University of Virginia School of Medicine, as saying: "It's not just that people are losing a lot of weight, but they're also much healthier."
The American Society of Metabolic and Bariatric Surgery estimates that in 2014, 193,000 people in the US underwent weight loss operations, known collectively as bariatric surgery. The different procedures include gastric bypass, adjustable gastric banding and sleeve gastrectomy.
Using a large database, Mehaffey and colleagues identified 1,087 patients who had gastric bypass surgery for morbid obesity between 1985 and 2004. Ten years later, the authors were able to contact 651 of the patients by phone. Most were white and female, in their early 40s, on average. At the time of the surgery, their average body mass index – a ratio of weight to height – was in the low to mid 50s. A normal body mass index (BMI) ranges from 18.5 to 24.9.
By two years after the operation, patients had lost 74% of their excess BMI, on average. At 10 years, they had still kept off more than half of the excess BMI that they had lost, and more than 25% of their original total body weight loss. When they had their surgery, 41% of the patients had diabetes, 25% had heart disease, 59% had high blood pressure and 36% had sleep apnoea, the authors reported.
At the 10-year point, only 18% still had diabetes, 16% had heart disease, 47% had high blood pressure, and 16% had sleep apnoea. The rate of joint disease had dropped from 61% to 32%. And the rate of reflux disease had fallen from 38% to 29%.
"The benefits are immense," said Dr Amir Ghaferi, a bariatric surgeon at the University of Michigan Health System who was not part of the study. "There's proven evidence that this type of surgery has benefits that exceed intensive medical management like counselling, dietary assistance and exercise programmes." But, the report says, Ghaferi emphasised that the study didn't represent all the surgery options currently available.
"Gastric bypass is considered the gold standard, but over the past five or six years, there have been more sleeve gastrectomy procedures," he said. Still, Ghaferi said, the new findings are useful.
SUMMARY
Despite increasing recognition of the efficacy, safety, and cost-effectiveness of bariatric/metabolic surgery in the treatment of type 2 diabetes, few patients who may be appropriate candidates and may benefit from this type of surgery avail themselves of this treatment option. To identify conceptual and practical barriers to appropriate use of surgical procedures, a Policy Lab was hosted at the 3rd World Congress on Interventional Therapies for Type 2 Diabetes on 29 September 2015. Twenty-six stakeholders participated in the Policy Lab, including academics, clinicians, policy-makers, industry leaders, and patient representatives. Participants were provided with a summary of available evidence about the cost-effectiveness of bariatric/metabolic surgery and the costs of increasing the use of bariatric/metabolic surgery, using U.K. and U.S. scenarios as examples of distinct health care systems. There was widespread agreement among this group of stakeholders that bariatric/metabolic surgery is a legitimate and cost-effective approach to the treatment of type 2 diabetes in obese patients.
The following four building blocks were identified to facilitate policy changes: 1) communicating the scale of the costs and harms associated with rising prevalence of type 2 diabetes; 2) properly articulating the role of bariatric/metabolic surgery for certain population groups; 3) identifying new funding sources for bariatric/metabolic surgery; and 4) incorporating bariatric/metabolic surgery into the appropriate clinical pathways.
Although more research is needed to identify specific clinical scenarios for the prioritization of bariatric/metabolic surgery, the case appears to be strong enough to engage relevant policy-makers and practitioners in a concerted discussion of how to better use metabolic surgical resources in conjunction with other interventions in good diabetes practice.
Authors
Jennifer K Rubin, Saba Hinrichs-Krapels, Rachel Hesketh, Adam Martin, William H Herman, Francesco Rubino
ABSTRACT
Background: Despite growing evidence that bariatric/metabolic surgery powerfully improves type 2 diabetes (T2D), existing diabetes treatment algorithms do not include surgical options.
Aim: The 2nd Diabetes Surgery Summit (DSS-II), an international consensus conference, was convened in collaboration with leading diabetes organizations to develop global guidelines to inform clinicians and policymakers about benefits and limitations of metabolic surgery for T2D.
Methods
A multidisciplinary group of 48 international clinicians/scholars (75% nonsurgeons), including representatives of leading diabetes organizations, participated in DSS-II. After evidence appraisal (MEDLINE [1 January 2005–30 September 2015]), three rounds of Delphi-like questionnaires were used to measure consensus for 32 data-based conclusions. These drafts were presented at the combined DSS-II and 3rd World Congress on Interventional Therapies for Type 2 Diabetes (London, U.K., 28–30 September 2015), where they were open to public comment by other professionals and amended face-to-face by the Expert Committee.
Results
Given its role in metabolic regulation, the gastrointestinal tract constitutes a meaningful target to manage T2D. Numerous randomized clinical trials, albeit mostly short/midterm, demonstrate that metabolic surgery achieves excellent glycemic control and reduces cardiovascular risk factors.
On the basis of such evidence, metabolic surgery should be recommended to treat T2D in patients with class III obesity (BMI ≥40 kg/m2) and in those with class II obesity (BMI 35.0–39.9 kg/m2) when hyperglycemia is inadequately controlled by lifestyle and optimal medical therapy. Surgery should also be considered for patients with T2D and BMI 30.0–34.9 kg/m2 if hyperglycemia is inadequately controlled despite optimal treatment with either oral or injectable medications. These BMI thresholds should be reduced by 2.5 kg/m2 for Asian patients.
Conclusions
Although additional studies are needed to further demonstrate long-term benefits, there is sufficient clinical and mechanistic evidence to support inclusion of metabolic surgery among antidiabetes interventions for people with T2D and obesity. To date, the DSS-II guidelines have been formally endorsed by 45 worldwide medical and scientific societies. Health care regulators should introduce appropriate reimbursement policies.
Authors
Francesco Rubino, David M Nathan, Robert H Eckel, Philip R Schauer, K George MM Alberti, Paul Z Zimmet, Stefano Del Prato, Linong Ji, Shaukat M Sadikot, William H Herman, Stephanie A Amiel, Lee M Kaplan, Gaspar Taroncher-Oldenburg, David E Cummings
ABSTRACT
Objective(s)
The aim of the study was to evaluate the clinical effectiveness and long-term durability of Roux-en-Y Gastric Bypass (RYGB) at an accredited center.
Background
Short-term data have established the effectiveness of RYGB for weight loss and comorbidity amelioration. The long-term durability of this operation remains infrequently described in the American population.
Methods
All patients (N = 1087) undergoing RYGB at a single institution over a 20-year study period (1985–2004) were evaluated. Univariate differences in preoperative comorbidities, operative characteristics (laparoscopic vs. open), postoperative complications, annual weight loss, and current comorbidities were analyzed to establish trends and outcomes 10 years after surgery.
Results
Among 1087 RYGB patients, 651 (60%) had complete 10-year follow-up, including 335 open RYGB and 316 laparoscopic RYGB. Patients undergoing open RYGB had a higher preoperative body mass index. Otherwise, preoperative characteristics were similar. Postoperative incisional hernia rates were expectedly higher in open (vs laparoscopic) RYGB (16.9% vs 4.7%; P = 0.02). Annual % reduction in excess body mass index significantly improved over time, peaking at 74% by 24 months, with a slow trend down to 52% at 10 years (all P < 0.001). Importantly, a highly significant decrease in obesity-related comorbid disease persisted at 10 years of follow-up after RYGB.
Conclusions
Roux-en-Y Gastric Bypass remains an excellent and durable operation for long-term weight loss and treatment of obesity-related comorbid disease. Laparoscopic RYGB results in highly favorable outcomes with reduced incisional hernia rates. These 10-year data help to more clearly define long-term outcomes and demonstrate outstanding reduction in comorbid disease following RYGB.
Authors
Mehaffey, J Hunter; LaPar, Damien J; Clement, Kathleen C; Turrentine, Florence E; Miller, Michael S; Hallowell, Peter T; Schirmer, Bruce D
LINKS
Full Business Day report
Diabetes Care article
Diabetes Care abstract
Diabetes Care joint statement abstract
Full Reuters Health report
Annals of Surgery abstract