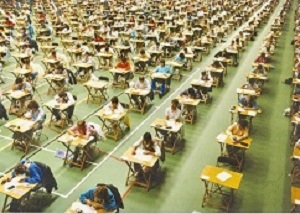 SA's Health Department says all qualified final-year medical students, including those in ancillary services, will be get internships. However, the SA Medical Association remains 'concerned' about the lack of funded posts and Health Minister Dr Aaron Motsoaledi has warned that, if necessary, he will take the provincial governments of Gauteng, Western Cape and KwaZulu-Natal to court over the 'annual ritual' of failing to meet statutory funding obligations.
Eyewitness News reports that the Health Department commitment comes after the Junior Doctors Association of South Africa (Judasa) launched a social media campaign called #unemployeddoctors.
Judasa aims to raise awareness about more than 280 final year medical students who don't have placements for internship which is compulsory.
The report says the South African Medical Association (Sama) joined the call by Judasa for Gauteng, the Western Cape and KwaZulu-Natal to make more funded posts available. Sama's Mzukisi Grootboom explains: "It will be a tragedy if we allow close to 300 students without training and jobs."
But Health Department director-general Precious Matsoso says that she has received commitments from provincial heads that no qualified medical student will be without a placement next year. "I said to them I am not impressed with discussing anything else. We need to place workers in this country so that services can be rendered. I can confirm all of them will be working from 1 January."
Matsoso adds that a delay in the online application process this year, a concern raised by Judasa, is unacceptable.
Sonja Stocks, Ali Bashall and Chad Marthinussen are among the nearly 300 students who still don't have a placement for next year due to a post-deficit. And, says an earlier Eyewitness News report, there has been a delay in the placement process, which involves universities posting the number of expected graduates; provinces submitting the number of funded posts and the verification of students who have to work back hours due to bursaries.
Judasa's Western Cape chair Farah Jawitz said: "It started in August and the first-round results were released at the beginning of November. So, we're now sitting in a place where the people that weren't placed in the first round have now been second rounded. We're meant to be opening our second-round phase of applications."
Gauteng, the Western Cape and KZN are to blame for the shortage of junior doctor posts, says Health Minister Dr Aaron Motsoaledi. According to a Bhekisisa report he argues the lack of placements for those needing to complete their mandatory internships and community service has become an "annual ritual" and warns he will take guilty provinces to court if it continues.
The Health Professions Council of South Africa (HPCSA) determines how many of each type of position provinces must provide for junior doctors. It then becomes each province's responsibility to find the money to pay for these posts. But Motsoaledi says despite statutory obligations to make funding available the provincial governments of Gauteng, the Western Cape and KZN remain reluctant to do so. "Internship is a statutory function. It's not a choice of the state whether they must give you an internship post or not it's statutory – you have got to do it," he explains.
The HPCSA accredits certain public hospitals and clinics in each province to host internship and community service doctors based on their training capacity. For this reason, better-resourced provinces such as Gauteng, Western Cape and KZN are allocated the bulk of intern and community service doctors. For instance, Gauteng must accommodate about 1,100 interns or about twice as many as the Western Cape. Meanwhile, the HPCSA has designated 900 internship positions for KZN.
"(The provinces) must go and create these posts. That is where the problem is because provincial governments just don't do it. Some of them just decide they don't have money and that is why I have been impressing on them that it's not your choice – it's something that you have got to do."
The Eastern Cape Department of Health has agreed to fund an additional 30 posts for medical interns in the province's hospitals to help address the national shortage of funded community service posts, reports The Herald.
"All the provinces combined made about 1,400 posts available, while there were 1,700 medical students graduating," provincial health spokesperson Sizwe Kupelo said. "We were asked by the national department to pledge more posts to make up for the gap.
"This province was asked to fund an additional 30 posts and the superintendent-general, Dr Thobile Mbengashe, agreed.
"We initially had 119 placed medical interns for next year. Now there will be 149."
The report quotes Grootboom as saying that the association had expressed concern about the lack of funded posts for next year. "The problem does not lie with the overall number of Health Professionals Council of South Africa accredited intern posts," he said.
"Rather it lies with the lack of funded posts for all potential 2018 interns from the pool of final year medical students.
"This year an exhaustive process led by the Junior Doctors' Association of South Africa in conjunction with the national Department of Health, has been under way to ensure a fair and transparent process to place students in intern posts for next year's intake."
Grootboom said the number of student doctors eligible for internship next year exceeded the available pool of funded posts in the country. Their call for more funded internship posts had to be seen in the context that it was a statutory obligation for a prospective doctor to fulfil to gain full registration as an independent practitioner.
"The government, both national and provincial, has an obligation to ensure that this statutory requirement is met," Grootboom said.
Kupelo said that doctors who trained in Cuba would be required to finish their studies at a South African university from next year to familiarise themselves with South African medicine.
[link url="http://ewn.co.za/2017/11/24/health-dept-confirms-all-qualified-final-year-med-students-to-get-internships"]Eyewitness News report[/link]
[link url="http://ewn.co.za/2017/11/23/nearly-300-student-doctors-don-t-have-placements-for-2018"]Eyewitness News report[/link]
[link url="http://bhekisisa.org/article/2017-11-27-00-health-minister-threatens-to-sue-provinces-for-shortage-of-junior-doctor-positions"]Bhekisisa report[/link]
[link url="http://www.heraldlive.co.za/news/2017/11/28/province-get-additional-30-medical-interns/"]The Herald report[/link]