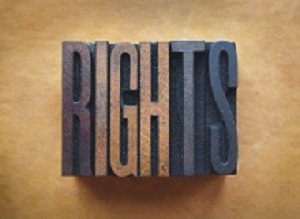 Experts in Britain and Kenyan harm reduction advocate Joseph Magero have called for the cost of e-cigarettes to be cut to tackle harmful effects of smoking in the developing world. This is an urgent human rights issue, researchers told a pro-tobacco conference in London in September.
Addressing a 300-strong audience of tobacco and vaping industry representatives Helen Redmond, an expert in substance use at New York University's Silver School of Social Work, said people in poor countries should not be priced out of nicotine-based products that could potentially help them to quit smoking.
Redmond compared the medicinal qualities of nicotine with cannabis and stressed "the need to get vaping to the poorest, who need it most".
"It's a human rights issue – as a harm reduction device, prices need to come down," she said. "Nicotine is not a dirty drug, it helps with depression and anxiety."
Academics at the Globel Tobacco and Nicotine Forum 2018, held in London from 11-14 September, called for more research into the possible medical benefits of nicotine and a focus on the development of innovative nicotine-based products that will provide a "smoke-free society" and reduce the harmful effects of cigarettes.
Viscount Matt Ridley, an author and member of the House of Lords, joined the chorus of experts promoting vaping as a form of harm reduction, arguing that subjecting e-cigarettes to the same workplace restrictions as smoking could be viewed as an infringement of an individual's human rights.
"We should treat vaping in the same way that we treat access to mobile phones," said Ridley. "The best way to get people to give up [smoking] is to innovate with technology".
Ridley told the conference that despite the industry's continued focus on promoting nicotine-based products as a form of harm reduction, public opinion was moving away from vaping because of media "scare stories". He compared the industry's plight, in particular in the US, to that faced by "bootleggers and baptists during prohibition".
Clive Bates, director of advocacy group Counterfactual, described the views of anti-tobacco campaigners as "hostile and focused", accusing them of having rival commercial interests with a goal of "annihilating" the industry.
Warning of the damage caused by "those with a vested interest in causing alarm", he said that while critics laboured to produce evidence to "maintain the narrative of harm", technological advances meant the transition to vape-type products was likely to become mandatory rather than voluntary.
There are 1.1 billion smokers worldwide and six milliondie each year as a direct result of smoking. A further 890,000 people a year die prematurely as a result of second-hand smoke, according to the World Health Organization.
A single cigarette contains more than 200 carcinogenic chemicals, as well as the addictive stimulant nicotine. Scientists and academics have so far failed to reach agreement on pros and cons of long-term nicotine use.
At a plenary session, clinical psychologist Karl Fagerström called for research into the positive benefits of nicotine, which he believes can aid people suffering from Alzheimer's and depression. He also advised that the industry should move from combustible to nicotine-based products.
"No one is interested in establishing what the benefits of smoking nicotine are," Fagerström said.
Martin Jarvis, professor of health psychology at University College London, said the US was moving towards prohibition-type enforcement, with the Food and Drug Administration eager to reduce the level of nicotine in cigarettes.
"Society doesn't understand nicotine," said Jarvis, "because they think it is particularly bad." But Jarvis said "describing nicotine as being addictive is justified", adding that "80% of smokers wished they never started".
Why affordable safer alternatives for poor smokers is a human rights issue
Tobacco harm reduction interventions are facilitative rather than coercive, and are grounded in the needs of individuals, writes tobacco harm reduction advocate Joesph Magero in Medium.
The objective of harm reduction in a specific context can often be arranged in a hierarchy with the more feasible options at one end (for example, measures to keep people healthy) and less feasible but desirable options at the other end.
Abstinence can be considered a difficult to achieve but desirable option for harm reduction in such a hierarchy. Keeping people who smoke alive and preventing irreparable damage is regarded as the most urgent priority while it is acknowledged that there may be many other important priorities.
The current approach to global tobacco control fuels widespread human rights violations against people who smoke. Human rights apply to everyone. People who smoke do not forfeit their human rights, including the right to the highest attainable standard of health.
Harm reduction opposes the deliberate hurts and harms inflicted on people who smoke cigarettes in the name of tobacco control and drug prevention, and promotes responses to nicotine addiction that respect and protect fundamental human rights.
I was so disappointed to see India banning e-cigarettes, leaving millions of smokers without the option of safer alternatives! What does that do?
In order to tackle harmful effects of smoking in developing countries, more so Africa, Snus and vaping products should be made available and affordable. The costs of vaping should be reduced for smokers in developing countries as an urgent human rights issue. It has already been established that these products are safer and less harmful; they should be made available to smokers in Asia and Africa.
The smoker has a right to accurate information, which can be life-saving. It's as simple as that. The problem with many governments is that they do not understand nicotine. Vaping products should not be taxed as highly as cigarettes, they are not the same. People in poor countries should not be priced out of nicotine-based products that could potentially help them to quit smoking.
In Kenya for example, an e-cigarette retails at an average price of $30, making it less affordable to the common smoker. This is due to the high taxation on e-cigarettes. Subjecting e-cigarettes to the same workplace restrictions as smoking could be viewed as an infringement of an individual's human rights.
We should always remember that as this activity continues, millions continue to die while solutions remain available. Seven million lives every year and growing…
[link url="https://www.theguardian.com/global-development/2018/sep/14/affordable-vaping-for-smokers-in-poor-countries-branded-a-human-rights-issue"]Report on The Guardian site[/link]
[link url="https://gtnf-2018.com"]The Globel Tobacco and Nicotine Forum 2018: Longon, UK. 11-14 September 2018[/link]
[link url="https://medium.com/@josephmagero/why-affordable-safer-alternatives-for-poor-smokers-is-a-human-rights-issue-e766b96014c3"]Article by Joseph Magero on Medium[/link]
https://medium.com/@josephmagero/why-affordable-safer-alternatives-for-poor-smokers-is-a-human-rights-issue-e766b96014c3