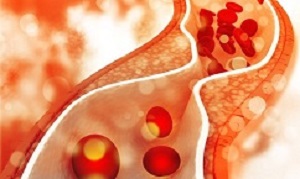 Experts have warned a more tailored approach is needed to the prescribing of statins, following a study suggesting they are ineffective at lowering cholesterol to target levels in more than half of patients.
The research by primary care experts at The University of Nottingham, found that 51.2% of patients prescribed statins saw little benefit to their cholesterol levels within two years, leading to a significant risk of developing cardiovascular disease in the future. However, the researchers also revealed a significant therapeutic effect for the other 48.8% – statins in this group of patients were not only successful in lowering cholesterol by at least 40%, but were more successful in preventing heart attack, stroke and narrowing of the arteries.
And there were some factors that the researchers were unable to study in detail, for example, how well patients took their medication as prescribed. As a result, they urged patients not to stop taking their medication.
Dr Stephen Weng, assistant professor in integrated epidemiology and data science, in the university's division of primary care, led the study with GP researchers. He said: "Our research has shown that in almost half of patients prescribed statins they are very effective and offer significant protection against cardiovascular disease.
"However, for the other half – whether it's due to your genetic make-up, having side effects, sticking to the treatment, or other medications – we don't see that intended benefit.
"We have to develop better ways to understand differences between patients and how we can tailor more effective treatment for those millions of patients who are simply blanket prescribed statins."
Low-density lipoprotein cholesterol (LDL-C), often referred to as 'bad cholesterol', is a well-known risk factor for the hardening and narrowing of the arteries and CVD, which remains the leading cause of death globally.
Statins are the most widely prescribed class of drugs and work by lowering the level of LDL-C in the blood and reduce the production of it inside the liver.
The study looked at the data of more than 165,400 GP patients from the UK Clinical Practice Research Datalink system who had previously been unaffected by CVD before being prescribed statins.
Dr Ralph Akyea, a NIHR-SPCR funded PhD student who conducted the analysis, said: "Based on current national guidelines, a less than 40% reduction in the level of bad cholesterol after two years of taking statins was considered ineffective. Our study revealed that 84,609 (51.2%) had a poor response to the statin treatment and, as a result, many people remained at a much higher risk of CVD caused by a build-up of plaque in their arteries."
Other factors including the patient's sex, age, weight, or other conditions have been reported to contribute to the variation in the success of statins reducing bad cholesterol, but the impact is considered by doctors to be modest.
It's thought that genetic factors and patients not sticking to their medication may be an important explanation for this phenomenon.
Previous studies have looked at statin use but differences in the way the studies were designed and their data make it difficult to compare what they mean.
As the increasing levels of statin prescribing in the UK follows the same trend in the US and many other countries, the results of the recent study could be applied to other Western populations.
Recent changes to national clinical guidelines to reduce cardiovascular disease have massively increased the number of patients considered suitable for statin therapy. However, there is currently no consideration that some patients might respond better than others.
The Nottingham team are calling for further research into the issue and said that doctors need new tools to help predict patients' cholesterol response to statins and other drugs. This could help tailor treatments and ensure the best possible outcomes for patients.
Abstract
Objective: To assess low-density lipoprotein cholesterol (LDL-C) response in patients after initiation of statins, and future risk of cardiovascular disease (CVD).
Methods: Prospective cohort study of 165 411 primary care patients, from the UK Clinical Practice Research Datalink, who were free of CVD before statin initiation, and had at least one pre-treatment LDL-C within 12 months before, and one post-treatment LDL-C within 24 months after, statin initiation. Based on current national guidelines, <40% reduction in baseline LDL-C within 24 months was classified as a sub-optimal statin response. Cox proportional regression and competing-risks survival regression models were used to determine adjusted hazard ratios (HRs) and sub-HRs for incident CVD outcomes for LDL-C response to statins.
Results: 84 609 (51.2%) patients had a sub-optimal LDL-C response to initiated statin therapy within 24 months. During 1 077 299 person-years of follow-up (median follow-up 6.2 years), there were 22 798 CVD events (12 142 in sub-optimal responders and 10 656 in optimal responders). In sub-optimal responders, compared with optimal responders, the HR for incident CVD was 1.17 (95% CI 1.13 to 1.20) and 1.22 (95% CI 1.19 to 1.25) after adjusting for age and baseline untreated LDL-C. Considering competing risks resulted in lower but similar sub-HRs for both unadjusted (1.13, 95% CI 1.10 to 1.16) and adjusted (1.19, 95% CI 1.16 to 1.23) cumulative incidence function of CVD.
Conclusions: Optimal lowering of LDL-C is not achieved within 2 years in over half of patients in the general population initiated on statin therapy, and these patients will experience significantly increased risk of future CVD.
Authors
Ralph Kwame Akyea, Joe Kai, Nadeem Qureshi, Barbara Iyen, Stephen F Weng
University of Nottingham material
Heart abstract
Heart editorial