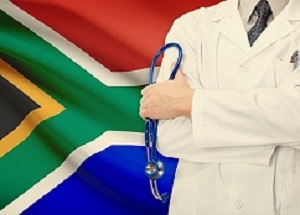 South Africa's National Health Insurance system will effectively put an end to private health care, according to a report by the Institute of Race Relations in December. The proposed NHI with its 'flawed assumptions and false promise's should be abandoned and instead the government 'should allow low-cost medical schemes and low-cost health insurance'.
The IRR's report on The NHI Proposal: Risking Lives for No Good Reason, did not include all the relevant references (numbering around 300), so as to save on space and give the report a less academic feel. These references, in keeping with long-standing IRR policy, are of course available to readers on request.
However, Business Day has asked that data recently obtained by it from the Office of Health Standards Compliance (OHSC), following two applications under the Protection of Information Act of 2000, should expressly be attributed to it. It has also asked that comment on this data, provided by health minister Dr Aaron Motsoaledi in an interview with Chris Barron, should expressly be attributed to the Sunday Times. In making these express attributions, the IRR has also corrected a small error regarding the number of OHSC inspectors, which Business Day had mistakenly reported as 85 when it remains 35.
IRR report