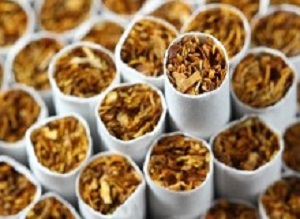 A Tel Aviv University study finds that only eight out of 100 smokers who take smoking cessation medications will have benefited from taking them after one year. The researchers conclude that this low rate of success should lead policymakers to find better methods to help smokers quit – and to prevent young people from taking up smoking to begin with.
Dr Laura J Rosen of the School of Public Health at TAU's Sackler faculty of medicine led the research, which was conducted in collaboration with Professor Laurence S Freedman of TAU's Sackler faculty of medicine and The Gertner Institute of Epidemiology and Health Policy Research; Dr Tal Galili of TAU's faculty of exact sciences; and Dr Jeffrey Kott and Dr Mark Goodman, who are graduates of TAU's Sackler School of Medicine.
Smoking cigarettes is the most common cause of preventable death in the world today. Although US Food and Drug Administration (FDA)-approved smoking cessation medications have proven effective in controlled experiments, to what extent these benefits persist over time had previously remained unclear.
"By the end of the first year of intervention, only eight out of 100 smokers will have abstained from smoking due to the smoking medication," Rosen says. "This study is particularly important in Israel, where 22.5% of adults smoke and the rate of smoking is not declining. While the Israeli national healthcare system offers a strong package of aid to smokers who want to quit, there is no permanent funding for other tobacco control strategies."
In the US, smoking has declined from 20.6% of the population in 2009 to 15.1% of the population in 2015.
The scientists used meta-analysis to combine the results of 61 randomised controlled trials involving some 28,000 participants who took the first-line FDA-approved smoking cessation medications bupropion (Zyban), nicotine replacement therapy (NRT) or varenicline (Chantix/Champix). In all of the trials, participants were randomised either to an intervention group, which received smoking cessation medications, or to a control group, which did not receive active medications. Most of the trials also featured some form of counselling in addition to the medication.
"Less than 40% of those receiving the medications continued to abstain from smoking after three months, about 25% had still quit after six months, and about only a fifth – 20% – remained abstinent after a full year," Rosen says. "Importantly, 12% of those who did not receive active medication continued to abstain from smoking after one year. Because benefit is calculated by starting with the quit rate among those who received the medication, and subtracting from the percentage who quit in the groups which didn't receive the medication, just 8 percent of smokers who received smoking cessation medications continued to benefit from the drugs after one year."
According to Rosen, this study differs from previous meta-analyses in that it examines the relative success of quitting over different time periods (3, 6, and 12 months) and the overall decline in benefits from the medication over time.
"This study is a wakeup call for policymakers everywhere and for physicians who treat smokers," Rosen concludes. "Much more needs to be done to reduce tobacco use and its enormous toll on the population. We applaud current efforts by the FDA to develop more beneficial forms of medicinal nicotine for smokers who want to quit. Policymakers should to use all possible means to prevent young people from starting to smoke. Prevention of entry into the cycle of addiction is the best possible medicine."
Abstract
Background and aims: Although smoking cessation medications have shown effectiveness in increasing abstinence in randomized controlled trials (RCTs), it is unclear to what extent benefits persist over time. This paper assesses whether the benefits of smoking cessation medications decline over the first year.
Methods: We selected studies from three systematic reviews published by the Cochrane Collaboration. RCTs of first-line smoking cessation medications, with 6- and 12-month follow-up, were eligible for inclusion. Meta-analysis was used to synthesize information on sustained abstinence (SA) at 6 versus 12 months and 3 versus 6 months, using the risk difference (RD) ('net benefit') between intervention and control group quit rates, the relative risk (RR) and the odds ratio (OR).
Results: Sixty-one studies (27 647 participants) were included. Fewer than 40% of intervention group participants were sustained abstinent at 3 months (bupropion: 37.1%; nicotine replacement therapy (NRT): 34.8%; varenicline: 39.3%); approximately a quarter were sustained abstinent at 6 months (bupropion: 25.9%; NRT: 26.6%; varenicline: 25.4%), and approximately a fifth were sustained abstinent at 12 months (bupropion: 19.9%; NRT: 19.8%%; varenicline: 18.7%). There was only a small decline in RR (3 months: 1.95 [95% confidence interval (CI) = 1.74–2.18, P < 0.0001]; 6 months: 1.87 (95% CI = 1.67–2.08 P < 0.0001); 12 months: 1.75 (95% CI = 1.56–1.95, P < 0.0001) between intervention and control groups over time, but a substantial decline in net benefit [3 months: RD = 17.3% (14.5–20.1%); 6 months: RD = 11.8% (10.0–13.7%); 12 months: RD = 8.2% (6.8–9.6%)]. The decline in net benefit was statistically significant between 3 and 6 [RD = 4.95% (95% CI = 3.49–6.41%), P < 0.0001] and 6 and 12 months [RD = 3.00% (95% CI = 2.36%–3.64%), P < 0.0001)] for medications combined and individual medications.
Conclusions: The proportion of smokers who use smoking cessation medications who benefit from doing so decreases during the course of the first year, but a net benefit still remains at 12 months.
Authors
Laura J Rosen, Tal Galili, Jeffrey Kott, Mark Goodman, Laurence S Freedman
American Friends of Tel Aviv University material
Addiction abstract