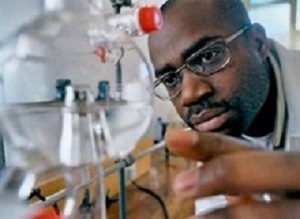 The founder and director of Africa's first integrated drug discovery centre' Professor Kelly Chibale' has been named as one of Fortune magazine's 50 World's Greatest Leaders for 2018, reports Business Day. Chibale' whose H3D Centre at the University of Cape Town pioneers world-class drug discovery in Africa' has also become known for his pivotal work on malaria. He was included in Fortune magazine's annual list of "influential figures we admire most".
The report says Chibale shares the honour with leaders ranging from Bill and Melinda Gates to the presidents of France and South Korea – Emmanuel Macron and Moon Jae-in – as well as tennis player Serena Williams' Apple CEO Tim Cook and the #Me-Too movement.
Chibale said his inclusion on the list was "totally unexpected and overwhelming. I am so grateful to God for this recognition on the global stage".
Fortune magazine said its list looked at all sectors of society to find leaders "who are using their power and influence to make the world a better place".
Fortune magazine selected Chibale for his pioneering work in developing infrastructure to support scientific research.
The report says the Zambian-born scientist founded H3D at UCT in 2010 and officially launched it in 2011. Starting out with a handful of researchers' he has grown H3D into a world-class centre' with more than 60 researchers in addition to approximately 30 postgraduate (MSc and PhD) research students and postdoctoral fellows in his academic group.
His team of more than 90 researchers work out of state-of-the-art facilities at UCT thanks to various partnerships' including the Gates Foundation' Medicines for Malaria Venture' Novartis and the South African government. H3D mainly works in the fields of tuberculosis and malaria and already has a potential drug for malaria in human trials.
Chibale is quoted in the report as saying he hoped H3D would contribute to a global pipeline of new medicines for malaria and tuberculosis able to circumvent drug resistance. He said he was inspired by confronting Afro-pessimism and debunking the myth that Africa could not be a source of health innovation.
Business Day report