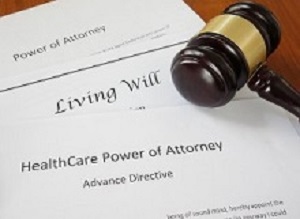 A National Health Amendment Bill to be tabled in Parliament soon will seek to provide for "legal recognition, legal certainty and legal enforceability regarding advance healthcare directives such as the living will and the durable power of attorney for health care". This, notes Pam Saxby for Legalbrief Policy Watch, is according to an explanatory summary of the Bill gazetted recently and calling for comment within 30 days.
Being prepared on behalf of  the Congress of the People's (COPE's) Deidre Carter, if received favourably by the National Assembly's Health Committee and processed accordingly the Bill will address gaps in the Act regarding the circumstances in which an advance health care directive may be overridden by family or medical practitioners.
It will also: set out the purpose, scope and format of an advance health care directive; provide for the resolution of any disputes arising from such a directive; protect anyone acting upon the directive from civil and criminal prosecution; and prescribe how to deal with a situation in which 'two substitute decision-makers disagree about the treatment the patient should receive'.
The report says this is the second Bill to have been initiated by Carter this year, her Civil Union Amendment Bill having been tabled in May. It is also the 10th Bill to have arrived in the National Assembly after the 31 May deadline for introducing proposed new legislation for consideration by South Africa's fifth democratic Parliament. This is noting that Bills not processed before it rises in anticipation of next year's general elections will automatically lapse.
Legalbrief Policy Watch report