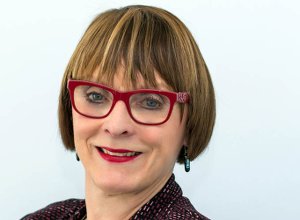 The Council for Health Service Accreditation of Southern Africa (COHSASA) CEO, Jacqui Stewart, has been elected to the International Academy of Quality & Safety in Health Care (IAQS), established by the International Society for Quality in Health Care (ISQua), to recognise distinguished individuals who have made a significant contribution in the field of quality and safety in healthcare.
Stewart was a member of the South African Lancet Commission on High Quality Health Systems and is an ISQua Expert. She is currently an ISQua Board member and serves on the Accreditation Council of ISQua. She has a Master of Professional Studies Health from Middlesex University, London and was recently chosen as one 100 Most Impactful Healthcare Leaders by the World Health & Wellness Congress for 2019.
She joins luminaries in the universe of quality improvement and patient safety such as Sir Liam Donaldson, Donald Berwick, Jeffrey Braithwaite, Charles Vincent and Bill Runciman. Her fellow members of the academy from South Africa are Laetitia Rispel, professor of public health, University of the Witwatersrand and Professor Morgan Chetty, chair of the Independent Practitioners Association Foundation in South Africa.
Those elected to the academy from the continent of Africa are Dr Gilbert Buckle, executive director, Africa Institute of Health Quality Safety and Accreditation (AfIHQSA), Ghana (he is also a COHSASA Board Member), Sodzi Sodzi-Tettey, executive director and head, Institute for Healthcare Improvement, Africa Region, Ghana and Emmanuel Aiyenigba, improvement advisor for the Institute for Healthcare Improvement, Nigeria.