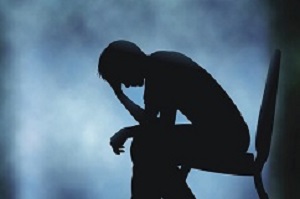 The alternative dispute resolution process relating to the deaths of mentally ill patients in the Life Esidimeni scandal, led by retired Deputy Chief Justice Dikgang Moseneke, has started with claims of gross incompetence, extreme neglect, ignorance, and greed.
News24 reports that the Health Ombudsman's report into the circumstances surrounding the deaths of mentally ill patients in Gauteng recommended that an alternative dispute resolution process determine a way forward, such as mechanisms of redress and compensation.
The Health Ombudsman also recommended that the process must include an unconditional apology to the families and relatives of the deceased patients and surviving patients who had been subjected to the trauma of being moved around.
The report says around 21 July, 2017, the representatives of family members of mentally ill patients affected by the Gauteng Mental Health Marathon Project and the state parties proposed the appointment of Moseneke to lead the ADR Process for the Life Esidimeni Project. The proposal was accepted by all the stakeholders and Justice Moseneke accepted to lead the process.
The Emoyeni Conference Centre in Parktown, Johannesburg, will host the proceedings which are due to be completed by 30 October.
Appearing at the hearing, Ombudsman Malegapuru Makgoba said the death of 118 mental patients was as a result of gross incompetence coupled with former Gauteng Health MEC Qedani Mahlangu "being clueless" about what she was doing, reports Polity.
In May 2016 Mahlangu ordered the transfer of the patients from Life Esidimeni to 27 other non-government organisations. "I think there was just general incompetence across the system. Warning signals were there, but the department was not ready in a proper way," said Makgoba.
The report says the health ombudsman was under cross examination from lawyer Dirk Groenewald, who represented three families whose relatives died in the Esidimeni saga.
Moseneke asked Makgoba what could have driven Mahlangu to go ahead with moving patients that led to the deaths of so many patients, while she was warned of dangers of her actions.
"What was she doing? What drove her in the face of all warnings by experts, clinical departments, families, even by project managers she appointed … and she still pushed through when the risks appeared so ominous. What was it? Did she tell you what drove her so hard to want to do this that turned out so fatal?" asked Moseneke.
Makgoba said Mahlangu never understood the magnitude of the problem. "I do not think she knew how big this matter was, I do not think she understood either, I tried to find out from her what actually happened and controls she set up, all I could gather was that this whole thing was not planned properly. There were no proper processes," said Makgoba.
According to the report, Makgoba testified about how families went for months without knowing where their relatives were. The department never bothered to inform families where patients were being transferred to. Those who found out about the transfers and requested information about the whereabouts of their loved ones were ignored.
One parent, a reverend, found out a year later about his son's location only because the patient called him to wish him a happy birthday, he said. "For over a year Reverend Mabuya did not know where his son was transferred to, until, by coincidence, Billy called him on his birthday, and that was when he knew where he was. He then went to see him and bought him KFC, and as I testified yesterday, Billy was so much hungry he ate the KFC and the paper bag covering it. This was a serious human rights violation."
One patient died and his sister did not know for three weeks until she received a call from the NGO. "They asked her if they should bury the brother or whether the family would come collect his body … from this you can see that the families were not treated with common courtesy, human dignity and respect.
"Importantly, these are embedded in our Constitution – to treat people with respect, it is one of the pillars of our Constitution, and that did not occur in relation to the relatives and families."
The report says the health ombudsman described as "horror" the stories that emanated from the Esidimeni saga. "One heard stories about how patients were transported in inappropriate transport where some of them had to be tied to the vehicles because the transportation was not appropriate. Some patients were transferred, for example, from Cullinan, and then to somewhere else almost against the decision of the team that assessed them as to where they fit," said Makgoba.
"It is a requirement in mental health that assessment on capability of patient, intellectually and physically, be done before the transfer. Then you identify a suitable place that would befit their requirements. The opposite was done, which went against what is required in mental health."
Some patients were transferred several times from one NGO to another, the report says. Makgoba said every time a mental patient is transferred, they are affected by that process and take a long time to recover from the experience. "Some of them are not even aware as to where they were going, they do not protest… occassionally they do but generally they do not protest. You are basically doing something against people who are vulnerable and quiet, and I just thought that that was cruelty," he said.
The report says Moseneke earlier started the proceedings by reminding everyone that Tuesday was World Mental Health Day, adding that it was important to protect the rights of mentally ill patients.
Groenewald asked the ombudsman if he thought the state had lied when they promised concerned families the move of their loved ones would be "fine", says a Sowetan report. Groenewald said families were told by the health department: "Your loved ones will be fine. They will be looked after." Instead more than 118 died.
Makgoba would, however, not accuse the state of this. "There was just general incompetence across the system'" he said describing the health department's actions. "To say they lied' is too strong a word."
The report says Groenewald then referenced the report written by the ombudsman. "The MEC' the head of department' directors' all the NGOs' all knew they did have not capacity to look after such (mentally ill) patients. They knew that and they said to the families' your family (members) will be fine." Makgoba then admitted: "Perhaps to put it in gentle English' they (the state) were economical with the truth."
The report says Makgoba also testified that seven Life Esidimeni patients died since they have been returned from NGOs to proper care over six months from about March till last month. He said this was a normal death rate of two a month. Many of the psychiatric patients were very sick as it is common for multiple lifestyle diseases to occur concurrently in mental health patients.
Moseneke asked the ombudsman if Mahlangu had ever explained why she ignored multiple warnings from psychiatrists' civil society and families' months before moving the patients. "Did the MEC tell you why there was such a compelling administrative or leadership reason this had to happen?"
Makgoba answered: "My father used to tell me it is very expensive to educate a child who is not bright."
Makgoba said the fear of challenging authority coupled with the reluctance to be accountable lead to the deaths of 118 mentally ill patients under the care of the Gauteng provincial government. According to a Business Day report, Makgoba said during his investigation, employees in the Gauteng Department of Health had admitted knowing that the deinstitutionalisation process and cost-cutting operation that has become known as the Life Esidimeni tragedy was defective but were too afraid to speak out.
The former head of department had told the ombudsman that the culture in the department was one of fear with everyone referring to their seniors as "chief" and never by name because of the pervasive anxiety experienced by all.
The report says Mahlangu, who resigned the day before the report was made public, was seemingly aloof to the significance of the fear in her department. She told Makgoba that she had assumed everyone had agreed with her on the matter as no one had raised issues about it in meetings. Moseneke was astounded that those charged with responsibility did not step up to say they would not participate in the unlawful act.
The report says the decision to terminate the contract with private healthcare provider Life Healthcare was announced in October 2015, but Adila Hassim, an advocate with lobby group Section 27 and a representative of 55 families contended that this information had been known internally six months before. Experts had written to the department warning of possible deadly implications of the move but it fell on deaf ears. Hassim said the state had received numerous warnings against moving the patients from experts at the South African Society of Psychiatrists and the South African Depression and Anxiety Group.
Makgoba testified that the executives had been sufficiently warned by various experts and civil society groups on how to handle the transfer of this vulnerable group. "All of the warnings were ignored, rubbished or side-lined," said Makgoba adding that the head of department had also felt sidelined with his juniors being instructed from the top, leaving him feeling alienated. Mahlangu even asked the head of department if he worked as a spokesperson for Life Esidimeni when he made suggestions.
The report says that it also emerged as the arbitration hearings started that Mahlangu is not on the state witness list. None of the state witnesses include people involved in the decisions to end the Life Esidimeni contracts.
Some wept when the names of their loved ones were read aloud. A Daily Maverick report notes that they sat in a room in the plush Emoyeni Conference Centre, as Adv Hassim slowly, respectfully, read 55 names.
"The sorry tale of extreme neglect, insufficient or rotten food, exposure to cold, lack of medication, overcrowding, abuse, death, late notifications of death, picking through bodies stacked upon each other in morgues, is best told by the families themselves," she said. Relatives murmured in the audience, at once both confirming and condemning what happened.
The report says Hassim, after reading out the list of names, said she had 11 families as clients whose relatives were not on it. Moseneke asked if 129 people might have died. He said the most difficult aspect in preparing for the arbitration was figuring out how many fatalities there actually were. Makgoba said his investigation finished in February: "There may be other patients."
The report says numbers are important, not just to determine compensation, which the arbitration must resolve. Life Esidimeni cared for patients with acute psychiatric illnesses. It's a private company that had a successful partnership with the state. It was government's ultimate responsibility to care for the patients. In the main, they were poor and black. We still don't know how many patients died. We know some names, but not all.
The report says Gauteng Premier David Makhura and national Health Minister Aaron Motsoaledi have accepted the findings of the Life Esidimeni report and, with MEC Gwen Ramakgopa, who succeeded Mahlangu, have worked to implement the ombudsman's recommendations. But the relatives want answers. They want the officials involved to be held accountable.
Representing the provincial government, Tebogo Hutamo said the state takes responsibility for and would explain what happened. He said the events were "regrettable" and the government wanted to assist family members in finding closure. However, he only planned to call five witnesses. None of them was involved in the decision to move patients out of Life Esidimeni; all were involved in the clean-up. Makgoba's report identified Mahlangu, Gauteng head of department Dr Tiego Ephraim Selebano, and director of mental health Dr Makgabo Manamela as the key culprits. None of them was included on the witness list, which was only provided by the state on Monday morning.
"This is meant to be about establishing the truth and we've already had important statements of remorse and apology and acceptance of liability by the minister, by the premier, etc. etc., and we value every time those statements are made but we need to hear from the people who pulled the triggers," said Section 27 executive director Mark Heywood.
"What we've seen is that there are some senior officials in government, the premier, the minister of health, that are giving this process significant priority and are committed to this process," he added. "But there are also officials in government I think who are fighting a rear-guard action, who don't want the truth necessarily to come out. I don't think we're necessarily dealing with a single government response." If we were, the three would be on the witness list.
The Times reports that Moseneke has asked Makgoba to check his list of 118 deceased people with Section 27's list of deceased patients' so that an accurate number could be concluded.
Moseneke said the number of people who died would affect the financial award he gave.
Makgoba said he strongly believes that Mahlangu should be subpoenaed to testify in the arbitration process, reports Eyewitness News. He said Mahlangu has to be called to testify so that the families can receive closure. "She was the political head, and she was the person who actually ran and took the decisions that led to the implementation of this project."
When he released his report into Esidimeni last year, Makgoba said "94 silent deaths and still counting". And he now explained the circumstances in which 10 of these patients died. "The rehabilitation centre took out a certain number of their patients to make space for the Life Esidimeni patients and those patients were placed, as I say in an NGO that was not licensed."
Moseneke then asked Makgoba whether he was concluding that these 10 patients died because of the moves. He asked: "But for them being moved to make way for those who came from Life Esidimeni, they may very well on the probabilities have survived?"
"They had been living there for some time, there was no evidence that they were on their way out," responded Makgoba.
Mosekene further asked: "Until they were moved?"
The report says the Health Ombud gave a definite: "Yes".
Seven-hundred people lost their jobs after the Gauteng Department of Health ended its contract with three Life Healthcare Esidimeni facilities to look after around 1'400 psychiatric patients. The Times reports that this was according to the testimony of the director of the project to move all psychiatric patients from their home' Levy Mosenogi.
Mosenogi testified that 700 caregivers such as nurses and doctors at Life Esidimeni facilities lost their jobs but he couldn't say how many were rehired when Life Esidimeni was forced to close its doors.
Part of the urgency was the fact the contract with Life Esidimeni had been cancelled by Mahlangu' he said. He realised he would not meet the March deadline and got an extension till June as even Life Healthcare Group was saying it needed sufficient time to give staff retrenchment notices. Mosenogi also admitted NGOs were not paid on time to look after and feed patients as there were not payment systems in place when patients were moved there.
The report says Moseneke was at pains to find out why the Life Esidimeni contract was cancelled and why moving so many sick people was rushed. Moseneke asked: "Why would you move people before processes to pay money were in place? What was the big pressure to do what you did?"
Mosenogi didn't have an answer. "I don't have an excuse why we had to hurry it …. My initial thought was it (the move) should be done in phases." But he said he was acting on instruction from the MEC Mahlangu and the then head of the Gauteng Department of Health' Barney Selebano. He also said that reasons for ending the Life Esidimeni project were "cost cutting" and because the auditor general asked questions about the same contract with the same supplier every year."
The report says the Gauteng Department of Health had used Life Esidimeni to look after severely ill psychiatric patients for 30 years. "The auditor general issues (with us) are renewing one contract with one supplier all the time." However' Mosenogi admitted no one had explained the 30-year contract with Life Esidimeni to the auditor general to address his concerns. "I don't think he was approached (to explain) I don't know whether anyone of us raised the issue with the auditor general."
The report says even though he was project manager' Mosenogi learned of the first reported 36 deaths through the media' which he could not explain. He failed to answer questions such as when had the project ended? "It didn't have an end point."
He also could not explain how doctors and staff in the project decided which patients to move and which NGOS to place them in. There were 532 patients who were so ill they had been at Life homes for more than 10 years' but he couldn't explain if these very ill people were properly matched to experienced NGOs.
He also testified that one Life Esidimeni Baneng house for intellectually disabled children was planned to be closed. The children were initially also supposed to be moved to NGOs. He was able to ensure the children's contract was extended by a year' from last March. The contract remains in place.
"What went wrong?" asked Moseneke. Mosenogi said: "The timelines for project were just not normal. We just could not do the([move) with the timelines we had been given."
He hinted that NGOs which were to be paid R112-a day for patients were supposed to find own money to subsidise this paltry sum from fundraising. "A R112 is an addition to their own fundraising. They also get pension fund or (disability) grants. The most established NGOs are able sustain themselves."
The two reasons given by government for the move were to save money and to deinstitutionalise patients into the community as is government policy. But, says a report in The Times, neither reason held up. The removal of people led to many patients landing up in hospital' which was about five times more costly per patient per day.
The report say the Gauteng Department of Health was warned by the national department and psychiatrists that that de-institutionalisation could only take place with appropriate preparation.
Adv Hassim said: "So the burning question is' if the project was not cost-saving and it was not demanded by the policy of de-institutionalisation given the conditions that had to first be created' then why was this necessary? What was the motivation that drove this course of action? The burden of answering this lies with the government."
It also emerged that Mahlangu failed to share information about three NGOs that were being used as "fronts" to illegitimately claim funds, Polity reports that Madgoba told the hearing. He said that Mahlangu only gave him information on 27 out of 30 NGOs.
"When I first requested documents from the MEC to help me in my investigation, I requested her to give me necessary information of NGOs that were used, she gave me 27. Later on, I discovered that there were 30…so there were three NGOs I was not informed about, and I tried to find out why," Makgoba is quoted in the report as saying.
"I found out that one was fronting for another one. I was not given this NGO to investigate because it was a front for a registered NGO. That means they were accepting patients on behalf of another registered NGO and they were obviously sharing whatever they received between them. The registered one would claim for the number of patients it accepted and also claim for the unregistered one."
The Gauteng Department of Health did not have clear and professional criteria to select NGOs to house mentally ill patients, but handed out contracts on the basis of "goodwill", Business Day reports Makgoba said. He added that there was no rational reason for awarding the contracts for state patients to the unlicensed NGOs.
The government awarded the contracts to small and newly established organisations that were often ill-equipped to take professional care of the state patients. "If there were criteria, they were useless criteria because (the NGOs were) not fit for purpose" he said "Licensing is a statutory requirement that was not complied with here."
The report says Makgoba told the tribunal that on inquiring with Mahlangu and her team, about why existing and trusted NGOs were not established, he was told that "they wanted to spread the goodwill of empowerment".
Moreover, the ombud said he found it strange that the mental health review board was far removed from the marathon project. He said the oversight structure failed to provide guidance on the transfer of patients to appropriate facilities.
Six of the NGOs, including Precious Angels and Siyabadinga, have since been shut down.
And, the report says, in a separate process, the Special Investigating Unit (SIU) is probing the procurement of, or contracting by, or on behalf of the department, of services from 28 entities in whose care mental health care users were entrusted and to which payments were made.
The body is also looking into allegations that some NGOs were already licensed and hosting patients, despite not being ready, and others operated without a licence. One NGO was issued a licence prior to its registration as an NGO. Another was never registered as an NGO but, despite this, was licensed.
The SIU's spokesperson Nazreen Pandor said the SIU was hoping to complete the investigation within six months from August.
[link url="http://www.news24.com/SouthAfrica/News/arbitration-process-for-esidimeni-deaths-set-to-begin-20171009"]News24 report[/link]
[link url="http://www.polity.org.za/article/esidimeni-tragedy-a-sign-of-incompetence-makgoba-2017-10-10"]Polity report[/link]
[link url="http://www.sowetanlive.co.za/news/2017/10/10/state-lied-to-life-esidimeni-patients-families"]Sowetan report[/link]
[link url="https://www.businesslive.co.za/bd/national/health/2017-10-10-health-ombud-gives-evidence-in-esidimeni-case/"]Business Day report[/link]
[link url="https://www.dailymaverick.co.za/article/2017-10-10-life-esidimeni-deaths-recounted-but-will-government-hold-its-own-accountable/#.WdxWVTCxXIU"]Daily Maverick report[/link]
[link url="https://www.timeslive.co.za/news/south-africa/2017-10-09-at-least-118-life-esidimeni-patients-died/"]The Times report[/link]
[link url="http://ewn.co.za/2017/10/10/section-27-esidimeni-death-toll-should-be-higher"]Eyewitness News report[/link]
[link url="https://www.timeslive.co.za/news/south-africa/2017-10-10-no-excuse-for-hurry-says-official-on-moving-life-esidimeni-patients/"]The Times report[/link]
[link url="https://www.timeslive.co.za/news/south-africa/2017-10-09-why-did-life-esidimeni-happen/"]The Times report[/link]
[link url="http://www.polity.org.za/article/sa-health-watchdog-says-ngos-used-as-fronts-to-loot-state-2017-10-10"]Polity report[/link]
[link url="https://www.businesslive.co.za/bd/national/health/2017-10-10-health-department-had-no-professional-criteria-for-choosing-ngos-involved-in-118-deaths/"]Business Day report[/link]