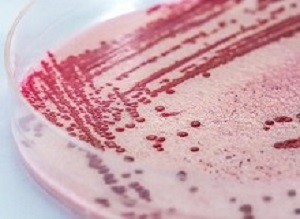 The first claims associated with the listeriosis class action could be paid out in mid to late 2020 at the earliest. City Press reports that this is according to Richard Spoor Attorneys lawyer Thami Malusi who added if Tiger Brands settled the matter rather than going to court, that would shorten the process.
The report says the listeriosis class action, being brought by three law firms: Richard Spoor Attorneys, LHL Attorneys and Marler Clark LLP, was last week certified by Deputy Judge President Phineas Mojapelo in the Johannesburg High Court.
The three law firms have agreed to take 20% of the total claims paid out to class members as their fee, Malusi said. The two respondents to the class action are Tiger Brands Consumer Foods and Enterprise Foods, a Tiger Brands subsidiary.
Malusi said that in terms of the class action certification, complainants had until March 3 2019 to opt out of being represented by the three law firms that have brought the action. The report says the next step was for summons to be issued against the two respondents, and this was expected to happen in January. Thereafter, the respondents would have 20 days to reply, Malusi said.
The two respondents would also be subpoenaed to provide information, including on testing done at the Enterprise Foods factory in Polokwane, to see what went wrong, he added.
The report says Tiger Brands has agreed to co-fund the communication campaign that will notify prospective claimants of their rights in the class action. "Tiger Brands reiterates that no liability has been established against the company for the listeriosis outbreak. The legal process of the class action must still take its course," the company said. It coincided with the reopening of the Enterprise Foods facility in Polokwane, which was determined as the source of the listeriosis outbreak.
This means that Enterprise ready-to-eat chilled processed meats, such as polony and viennas, will again be on sale.
The Capricorn Municipality's environmental health department has provided the company with an official Certificate of Acceptability for the Polokwane factory after "rigorous assessments were completed, giving the company licence to resume production", Tiger Brands said. "This certificate endorses the factory's standards and operating procedures for the safe production of food products," the company added.
[link url="https://city-press.news24.com/Business/listeriosis-claims-may-be-paid-in-2020-20181209"]City Press report[/link]