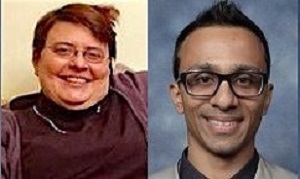 The forced return to France of the first doctor to prescribe antiretrovirals in SA, has sparked an impassioned call from Treatment Action Campaign for the powers of the Health Professions Council of SA to register foreign-trained doctors be curbed. It coincides with the departure to Kenya of a reconstructive microsurgeon – one of only 20 in his field – who also fell foul of the HPCSA.
Mere days before the departure of respected French HIV expert Francoise Louis, civil society group Treatment Action Campaign (TAC) made an impassioned plea to Health Minister Aaron Motsoledi to curb the powers of the Health Professions Council of SA on registering foreign-trained doctors.
The Citizen reports that despite being faced with an enormous shortage of doctors, the HPCSA – with its stringent processes requiring foreign trained specialists and general practitioners to first undergo further education in South Africa, before being allowed to practice – has been behind the exodus of some of the best medical minds.
Having lost her seven-year protracted battle for registration by the HPCSA, the report says Louis – part of the team who developed the national HIV treatment protocol in the country – was set to leave over the weekend.
A seething TAC general secretary Anele Yawa called on Motsoaledi to "immediately engage the HPCSA and show them that their procedures and processes are an insult to the 42m South Africans who are being turned away at public healthcare facilities, due to a lack of doctors".
"The departure of Dr Francoise Louis is the final straw. The time for the minister of health to act is now," said Yawa. "South Africa has a population of about 55m people, out of which only 8m can afford private healthcare. The other issue is that in the public healthcare sector, we are dealing with a situation of an unacceptable ratio of one doctor to over 4,000 patients.
"In the private healthcare sector, we are dealing with a ratio of one doctor to less than 300 patients. "As long as these inequalities exist, poor people will always get second-hand service. The key problem is a shortage of doctors and nurses."
Yawa is quoted in the report as saying that the TAC was appalled by the number of patients being turned away from public hospitals and clinics due to the shortage of doctors. "People wake up as early as 4am to be the first in the queue, but when inside, they are denied services because of the shortage of doctors," Yawa added.
He described "a denial" of patients' rights to access public healthcare as "a flagrant violation of Section 27 of the constitution which talks about the right of people to access quality healthcare services".
Yawa said HPCSA procedures and processes were "flawed and unnecessary". "How do you explain a situation where a qualified doctor with a 10-year service record overseas now has to go to school for two to three years in South Africa?" asked Yawa.
"Our healthcare service is not better than other countries. We are faced with a shortage of specialist doctors who can do liver transplants and other operations.
"The minister has been spending time on the introduction of the NHI (National Health Insurance). But where will the doctors come from?"
The report says in his reaction to the implications of HPCSA's rigorous registration process of foreign trained doctors, Health Department spokesperson Foster Mohale said: "We take these allegations very seriously and we will contact the HPCSA to establish what their reasons could be. We need to get their side of the story before jumping to conclusions.
"The department will continue to engage with relevant stakeholders to identify potential solutions to prevent the exodus of doctors."
"It was the 21stof May 2001, I remember it well," said Louis about being the first doctor to prescribed the life-saving anti-HIV drugs to a patient at the Doctors Without Borders (MSF) project in Khayelitsha. Health-e News reports that she was also one of the very first doctors in the country to do so, working at a time when access to antiretroviral (ARV) medicine was extremely limited during the height of the Aids denialism era under former President Thabo Mbeki.
"It was such a victory for South African patients, and I was privileged to be a part of it. Just thinking about it makes me emotional," she said.
The report says Louis was recruited from France where she had been working as a specialist in HIV for over 10 years and this experience was desperately needed in the country at a time where almost no similar professionals yet existed. She has now boarded a plane back to France after the protracted battle with the HPCSA finally came to an end. She said there is now no hope for her to register to work in the country and the available jobs in humanitarian and HIV organisations require her to be registered to practise.
"I left everything in France 19 years ago and now I'm going back to a country I don't know anymore," she said. "And the worst part about it is I won't be working in HIV anymore."
Louis was part of the team who developed the national HIV treatment protocol, she trained some of our foremost health officials and HIV doctors and worked in HIV in South Africa and some other African countries for decades.
The report says the HPCSA is notorious for blocking the registration of foreign doctors, mainly due to its administrative and bureaucratic dysfunctionalities but some have accused this of being intentional. Louis has battled for the past seven years, supplying different forms of documentation requested by the HPCSA. The requests were always delayed with Louis claiming she had often waited "months and months" for responses to her correspondence. She said the requests by the HPCSA were often ridiculously intensive and complicated and were ever-changing.
The final straw came last month when the HPCSA requested Louis submit a "certificate of mentorship" from the French university where she qualified. "But my institution does not have such a document, it simply does not exist and the HPCSA won't accept their version of my mentorship records," said Louis.
The report says this struggle, which is not unique to Louis and has been experienced by many highly-skilled doctors.
The report says mirroring this alleged incompetency, the HPCSA failed to respond to repeated requests, being given at least a full week to do so, including at least eight follow-up calls and numerous emails to HPCSA spokesperson Priscilla Sekhonyana.
Meanwhile, plastic surgeon Dr Michael Rebeiro has finally returned to Kenya after a protracted struggle with the HPCSA. Health-e News reports that Reberio specialised as a plastic surgeon in South Africa two years ago, working for a shocking eight years without a salary in the public sector as the Health Department does not allow non-South African registrars to be paid while they specialise.
For the past two years, he has been working at the Steve Biko Hospital in a post linked to the University of Pretoria, as foreign-trained specialists are allowed to be employed by a university-affiliated institution.
But, the report says, it was his application to open an independent practice and to do a mix of public and private work, that led to yet another dead end with the HPCSA. After years of getting nowhere with the council, he has decided to pack up and head to Nairobi, where his highly specialised skills will be appreciated.
The report says Ribeiro is one of an elite group of fewer than 20 surgeons in the entire country who is qualified to perform reconstructive microsurgery on hands. "There seems to be racism in the HPCSA because other specialists have not had the same problems as those from African countries," said Rebeiro. "A doctor colleague from Australia was given permission to run an independent practice over six years ago, and he was not even a specialist.
"At the end of last year, I should have been eligible for South African citizenship but I could not apply because my post is not considered independent," said Reberio, who has been in South Africa since 2007 and raised two children here.
The report says when Rebeiro qualified as a plastic surgeon at Wits University two years ago, the HPCSA did not want to register him unless he repeated his undergraduate degree, possibly also including a further two years' unpaid community service at the level of a medical officer (ordinary doctor).
"This decision is not acceptable. I have been without a salary for eight years, all the time while treating patients and supervising junior doctors," said a frustrated Rebeiro. "My wife, who is an architect, has been supporting me all this time. Both my sons have grown up in South Africa and we have been here for so long that we all have permanent residency, so we are locals in every respect.
"I have appealed to the HPCSA and haven't heard anything except that I don't qualify to be registered because I did my undergraduate degree elsewhere."
The report says Rebeiro qualified as a doctor at Makarere University in Uganda, the oldest medical school in east Africa. He then completed the British licensing exam and worked at London's Royal National Orthopaedic Hospital.
Rebeiro's wife, Jyotsna, has been the family's sole breadwinner for many years. "Michael has spent almost a decade working for free, looking after the South African public and doing crazy shifts, while our family had to scrape by living on my salary," she is quoted in the report as saying.
"If Michael's undergraduate qualifications are not recognised then how was he allowed to work in public hospitals for the past however many years? Why was that okay whereas getting registered to work is not?"
In a reference letter for Rebeiro to the HPCSA, Professor Elias Ndobe, head of plastic and reconstructive surgery at Wits University, wrote: "We are in dire need of more specialists in this country in general, and in my institution in particular. I cannot recommend a more worthy candidate for registration."
Meanwhile, Professor Tim Christofides described Rebeiro as "a hard and effective worker" in his reference letter. "His work ethic is second to none and the care he provides to his patients is of a very high standard," says Christofides, a plastic surgeon at Sunninghill Hospital in Johannesburg who supervised Rebeiro while he was a registrar at Charlotte Maxeke Hospital.
"The HPCSA's rules need to be uniform and they need to make sense," says Rebeiro. "There is a lot of unfairness."
The report says the HPCSA had failed to respond to repeated requests by Health-e News for comment.
The Citizen report
Health-e News report
Health-e News report