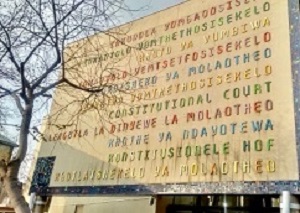 In a case which highlighted the growing burden of medical negligence payouts on state entities, Gauteng Health didn't help its cause when it failed to bring any evidence to the Constitutional Court on why the court should change the law to allow it to pay court-ordered awards monthly rather than a lump sum, reports Legalbrief.
The Times reports that instead of paying R23m owed to a lady who can only be referred to as DZ' for the medical care of her brain-damaged son' the Gauteng Health Department argued in the High' Supreme and Constitutional Courts that negligence law needs to be changed. It wants to pay for medical expenses monthly instead of once off.
The report says DZ's baby was born with cerebral palsy and epilepsy in 2008 because she didn't get a Caesarean section at Chris Hani Baragwanath Hospital in time to prevent brain damage. The case highlighted the growing burden of medical negligence payouts and the fact provincial health departments feel they are paying so much to certain individuals damaged by their poor care and may not have enough money left to run the provincial health system.
Finance Minister Malusi Gigaba said in his medium-term budget speech there were R56bn in medical negligence claims against the health system. This is over a quarter of the current annual health budget. The number of claims exceeding R1m had increased by nearly 550% and those exceeding R5m had grown by 900% in the five years since 2008' according to the SA Law Reform report on medical negligence.
The report says the Gauteng Health Department also argued in court that these large negligence payouts are unreasonable as the patients affected usually use public hospitals' but are claiming huge amounts of money for a lifetime of private medical treatment.
The Constitutional Court said this "legal issue" of whether negligence payouts affect the financial sustainability of the health system was "important". But the case was lost because the Gauteng Health Department did not support its claims it struggled to afford paying medical negligence claims. The judgment by Justice Johan Froneman said: "In the High Court' the Gauteng MEC elected not to lead any evidence on the damages issue."
The report says the department also it lost its case arguing that that public sector could be used to care for injured patients' because it did not "present any evidence their claims for future medical expenses (in private sector) were not reasonable".
The report says it is not clear why the department chose the case of DZ to ask for the negligence law to change. DZ's lawyer' Jacques Coetzer' director at Wim Krynauw' said: "She was just dragged through all the proceedings of the MEC trying to achieve something in law that was not sound."
DZ won her negligence case in 2014 and in 2015. R23m was awarded to her for her brain damaged child's 24-hour care' but only about R4m had been paid out – with R1.9m of that going to her. Coetzer said DZ was "ecstatic" as she would finally be paid three years and four months "after the health MEC admitted she was responsible for causing the cerebral palsy of her minor child". He said the R1.9m' she had been awarded in 2015 had already been spent for two years of care for her child.
The Constitutional Court noted that if a similar case about negligence costs affecting the health system's budget needs to be argued' evidence will need to be provided to court.
[link url="https://www.timeslive.co.za/news/south-africa/2017-10-31-gauteng-health-department-loses-important-negligence-case/"]The Times report[/link]
[link url="http://legalbrief.co.za/media/filestore/2017/10/MEC_Health_Gauteng_v_DZ_for_hand_down.pdf"]Judgment[/link]