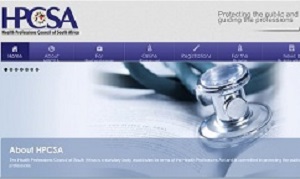 Fresh calls have been made to review Schabir Shaik's health and medical parole conditions as it enters its ninth year, says a Sunday Tribune report. In an open letter to the Health Professions Council of South Africa (HPCSA), the leader of Minorities of South Africa, Narendh Ganesh has called upon HPCSA board manager, Adelle Taljaard, to investigate whether the medical practitioners had acted ethically.
HPCSA communications manager, Priscilla Sekhonyana, said the matter could only be investigated once a formal complaint was lodged.
Shaik, who was President Jacob Zuma's financial adviser, is serving a 15-year prison sentence for corruption. He has, however, only served two years and four months of his jail term in custody. He has been living at home since March 2009 after a panel of medical practitioners recommended that he be granted medical parole on the grounds that he was terminally ill.
The open letter asks did they "in fact give absolute and due consideration to Mr Shaik's apparently critical condition".
Ganesh said that in serving out his prison sentence, Shaik had "a good and stable life, enjoying the limited pleasures granted to him with no tell-tale signs of his health waning in any drastic form". Ganesh said a terminally ill patient would show signs of critical medical conditions but Shaik had been spotted enjoying playing golf on numerous occasions. He said his calls for an investigation were in the interest of justice.
The report says last year, James Selfe, the Democratic Alliance's shadow minister of correctional services, also called on Minister of Justice and Correctional Services, Michael Masutha, to determine if Shaik should return to prison to serve the rest of his term. And Economic Freedom Front MPL Vusi Khoza, said the party did not believe Shaik was sick. "He received medical parole because Zuma benefited from Shaik's generosity. They had a corrupt relationship," he said.
The report says KZN Correctional Services spokesperson, Thulani Mdluli, acknowledged questions sent to him, but had not responded at the time of going to press.
Professor DP Naidoo, the doctor who recommended Shaik be released on medical role, did not respond to queries. The report says when Shaik was contacted for comment, he asked to be forwarded Ganesh's letter but did not respond to it.
[link url="https://www.iol.co.za/sunday-tribune/news/calls-to-investigate-schabir-shaik-medical-parole-13222474"]Sunday Tribune report[/link]