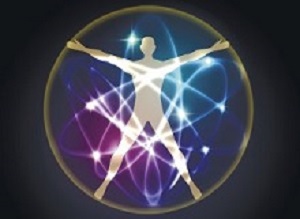 Integrative Medicine (IM) is an expensive smorgasbord of pseudoscience, writes Alastair McAlpine, in his Digital Clubbing column on MedicalBrief. But there are lessons here for ordinary doctors.
McAlpine writes:
The Facebook pages positively glow with patients bearing testimonials to health restored, and faith in doctors renewed. Over water coolers, businessmen regale each other with stories of how Steven in accounting's mother-in-law's back pain – which normal doctors tried unsuccessfully for years to fix! – finally met its match at the hands of that new integrative medicine (IM) doctor just down the road, who looked into her eyes with that machine from Nepal and told her it was the gluten from the rusks she enjoyed with her tea every morning. Since cutting them out, and drinking these special magnesium tablets, she's never felt better. The doctor is expensive, sure, but the treatments she offers are simply unparalleled…
Integrative practices are springing up all over the country, and many have waiting lists that are weeks long. Patients seem happy with the service they receive and claim real benefit. So, this raises the questions: what exactly is IM? Should those of us with an interest in evidence-based medicine be taking it seriously, or ignoring it all altogether? And are there any lessons we can learn from these colleagues?
According to the South African Society of Integrative Medicine (SASIM), IM 'recognises the holistic and unique nature of human-beings, which encompasses physio-energetic information systems.' So far, so nonsensical. What, for example, is a 'physio-energetic information system'? I must have bunked that lecture.
It goes on to state, 'It investigates the multi-factoral (sic) causes of dis-ease (sic). In this approach the practitioner and the sick individual form a team working towards an integrated protocol of management best suited for that person. The priority is to support health using the least invasive and most natural approach; this does not exclude symptomatic treatment of disease, where appropriate.'
The British Medical Journal has a less verbose definition, and states simply that IM is '…practising medicine in a way that selectively incorporates elements of Complementary and Alternative medicine into comprehensive treatment plans alongside solidly orthodox methods of diagnosis and treatment'
So, what we essentially have here is that IM is simply a combination of Orthodox (or Allopathic) medicine, and Complementary and Alternative Medicine (CAM). And CAM is a massive umbrella, incorporating dozens of different treatment modalities.
Thus far, the ground holding IM up seems to be shaky, but hasn't given way just get. The discipline appears to be offering the benefits of modern medicine, with some more esoteric ideas thrown in to ensure we don't get too bogged down in a single paradigm of health. After all, some of these ideas are centuries old, so they couldn't all be wrong… right?
While some integrative medicine components have absolutely no evidence base (Flower essence, chelation, detoxification), others fall into a much greyer area (acupuncture, massage therapy, mindfulness), and others are completely within the gambit of good scientific practice (nutrition advice by qualified dietitians, relaxation techniques, etc). For members of the lay-public, teasing out which are which can be very difficult, and on top of this, integrative medicine practitioners are a very heterogeneous bunch: some stick mostly to orthodox advice with a touch of alternative medicine thrown in, while others are openly hostile to 'allopathic poisons' and keep things mostly alternative.
So, let's go back to SASIM and see what they have to say about 'Integrative Concepts'.
First up is 'chronic disease'. SASIM are wary of focusing on exclusively on symptom-control. By suppressing symptoms, you apparently prevent the 'Life Force' (whatever that is) from emitting proper signals to allow for successful healing. Treating eczema with cortisone, for example, is a bad idea because this 'drives it deeper', resulting in asthma. No citation is offered for this claim, and it is clearly at odds with modern medical thinking, which posits that individuals may suffer from both because they are atopic by nature and prone to allergies, not because one is 'driven deeper' through symptomatic control.
Unfortunately, things don't get any better from there: SASIM are big on 'detoxification' with diets, enemas, and the removal of fillings (what one should do with the gaping hole left in one's teeth is left to speculation). The fact that we have two kidneys and a liver for this purpose is not even considered. They believe that just about everything is poisoning you, and that you need 'good' hormones (available at excellent prices!) to balance your 'bad' hormones. Or something.
The therapies offered are a smorgasbord of pseudoscience, ranging from 'Flower Essence therapy, 'Self-Consciousness Interface Operation' (don't ask), and 'Reiki' to 'Energy healing'. It probably goes without saying that no evidence is offered for the efficacy of any of these.
In addition, SASIM seems to think that offering advice that any good doctor would, like advising sound nutrition and exercise, is somehow 'revolutionary'.
So, certainly, it is quite easy to mock SASIM and integrative medicine and dismiss it as pseudoscience hiding under the cloak of a respectable term. But when I look at the medically trained doctors I know who also practice integrative medicine, they are often very popular, with waiting lists that are months-long. It is undeniable that many of the patients they see feel they are benefitting from this practice, so what gives? How do we explain their popularity? And are they just charlatans promoting stuff they know to be nonsense? Or do they believe what they push? And more importantly, beneath all the obvious hokum, is there anything that they're doing better than we are, and can we learn from them?
Firstly, IM practitioners often schedule consultations that are longer than regular doctors. They listen, they digest, and they do tests. Lots of tests. Often clinically inappropriate tests. But tests show that you're taking someone's complaint seriously. One of the biggest complaints against regular medical doctors is that patients feel they are being rushed; the doctor has 15 minutes to get them in and out before the next patient arrives. Integrative doctors, on the other hand, usually schedule at least 1 hour per patient. Patients appreciate this time, and feel they are being heard.
Secondly, where medical science often can sometimes only offer uncertainty and doubt, integrative practitioners offer cure and wellbeing. Depression, anxiety, a feeling of being 'run down', tiredness… these are conditions which modern medicine does not have easy answers for. IM practitioners, however, do, and will give you IV vitamins, or chelation therapy, or tell you it's heavy metals, or radio waves, or misaligned chakras. And if these strategies don't work? There's always something else to try; some new 'ancient' technique that everyone is gushing about.
IM practitioners are also good at working with patients to achieve desired outcomes. Many patients complain about the paternalistic nature of medicine, whereby the all-powerful doctor deigns to tell them what is wrong, before writing an impenetrable prescription, and levitating off to the next consultation. Integrative doctors, on the other hand, often work with patients, and incorporate their feelings and desires into a mutually agreeable plan. This makes patients feel like their concerns and desires are valid, and ultimately makes them feel empowered to change.
IM practitioners often talk about dealing with the 'underlying issues' that allopathic medicine apparently ignores. Yes, you may have contracted a nasty cold, but did you know it's because your blood type reacts badly with tomatoes, which has resulted in a diminished immune system? Or that your ligaments are over-stressed, which causes tension and stress in your neck and throat?
And while it may be easy to point and laugh at these, they indicate that patients would prefer more time with their doctors to discuss their general health and wellbeing. Simply mumbling something about 'Rhinovirus… maybe coronavirus… give it a few days and you'll be better' is clearly not enough for many. Patients want to discuss their diet, their sleeping patterns, their concerns, and their stresses. In short, they want more from their healthcare professionals. And they want to be active participants in their health. Doctors may argue that they don't have the time for this, but until they do, patients will continue to seek out practitioners who do take, for example, a complete dietary history, even if the solution that is offered is not rooted in legitimate medical science.
It's not all peaches and cream, however. Whether they like it or not, IM practitioners do a lot of harm, firstly by invoking false equivalency. Credulous patients are led to believe that modern medicine, and alternative therapies, are on equal footing in terms of efficacy and evidence-base. After all, this decorated doctor who has been well trained at a prestigious university would surely not expose someone to unproven or dangerous therapies… right? But, of course, this simply isn't true. And what this leads to is a general 'dumbing down' of the value of science among the general public; instead of the scientific method being the best tool we have to evaluate truth from lies, it simply becomes the 'scientists' way'. Anecdote and Facebook pages become the new data; blog posts the new medical journal.
In addition, many IM doctors provide advice that could be dangerous to their patients. Jane Erick, for example, died last year in the US after receiving an IV turmeric infusion for her mild eczema. Turmeric is an unpredictable compound with extremely variable bio-availability, and little in the way of scientific evidence to back up its use. Yet it is being used with gay abandon by more than a couple of local IM practitioners. This is simply irresponsible, but patients remain, in many cases, unaware of the risks.
SASIM, mercifully, is pro-vaccine, but many of the IM doctors I spoke to are either out rightly anti-vaccine (believing they represent 'toxins'), or highly vaccine-hesitant, preferring delayed vaccine schedules, or the omission of some vaccines altogether. Many advise patients to defer life-saving medications (such as chemotherapy or malaria prophylaxis) to allow alternative therapies time to work first. This delay can, in some cases, be fatal.
In addition, IM often advises very restrictive diets (either very low or very high fat, very low or very high carb), which often can have serious consequences to those following them, especially if there isn't a sound scientific reason for them to do so.
The practice of integrative medicine is also poorly controlled. There is no overriding regulatory body in South Africa to ensure uniformity of treatment modalities, and even if there were, the evidence base is so poor that it is unclear what it would base its decisions on. As a result, there is no protection for patients on the receiving-end of unscrupulous or dangerous advice that could end up harming them.
In the end, we are left with a branch of medicine that tries to have its cake and eat it; to offer the best of both worlds. Unfortunately, it is poorly regulated and controlled, and the advice offered is often without good evidence and science to back it up. As a result, there is the real possibility of harm to the vulnerable.
We would do well, however, to learn some lessons here, which include: being open to new ideas and concepts but insisting that they be rigorously evidence-based; the value of truly considering the patient as a person, rather than simply a disease vector waiting to be cured; and the importance of spending time with our patients and dealing with all of the factors that contribute to their health. We should also be more comfortable with the fact that we often don't have all the answers but be able to explain to our patients the dangers of glibly accepting expensive 'silver bullets' with little to no evidence.
Incorporating these ideas into our management of patients will do far more good than any turmeric infusions, or chakra corrections, ever will, and represents what 'integrative medicine' really should be.