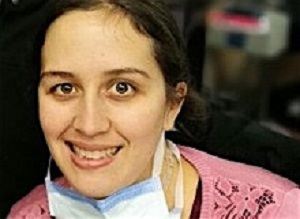 Johannesburg paediatrician Kerryn Neilson' who raised more than R1m last month to help pay for a novel chemotherapy drug' has succumbed to blood cancer, reports The Times. On Friday morning of last week' Neilson's husband Sheldon broke the news on Facebook where more than 1,000 people followed the 32-year-old's battle against T-cell acute lymphoblastic leukaemia (T-all).
The report says Neilson's campaign on crowdfunding platform BackaBuddy is one of two local medical fundraisers to raise more than R1m for treatment.
When Nielson' from Midrand' was diagnosed with T-all' her haematologist suggested a chemotherapy drug' Nelarabine' which is approved in the US and Europe but not readily available in South Africa. The estimated cost of the treatment was R2.5m. Nielson raised close to R1.3m. She was only able to have one round of the drug before she contracted an infection.
Her husband said on Facebook that she took a turn for the worse. "Her pain became unbearable and she was started on continuous morphine. That was the last time that I was able to have a normal conversation with her."
"It was not expected that Kerryn would survive this long. Sometimes when I talk to her she sheds a tear' other times I can see her grit her teeth and the fierce determination in her eyes and I know that she's still in there'" he wrote at the time.
[link url="https://www.timeslive.co.za/news/south-africa/2018-03-23-cancer-mom-who-raised-r13-million-to-fight-disease-takes-last-breath/"]The Times report[/link]