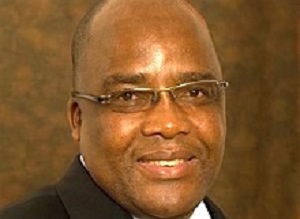 SA Health Minister Dr Aaron Motsoaledi has received two Kochon prizes for his role and political leadership in the global fight against tuberculosis. Established in 2006, the Kochon Prize is awarded annually to individuals or organisations that have made a significant contribution to combating TB either in their countries or globally.
The prize is in honour of the late Chong-Kun Lee, founder of the Chong Kun Dang Pharmaceutical Corporation and Kochon Foundation in Korea. Lee was committed throughout his career to improving access to low-cost lifesaving antibiotics and anti-TB drugs.
The 2018 prize is awarded to outstanding political leaders who are reinvigorating, driving change, and taking bold action to end TB.
At a ceremony held at The Hague, The Netherlands, Motsoaledi received the first prize in his individual capacity for the fight against TB. He shared the second prize with UK member of Parliament, Nick Hebert. The pair were recognised in their capacity as co-chairs of the Global TB Caucus of members of parliament from all over the world.
"On behalf of the people of South Africa, the Ministry of Health, is humbled and wishes to express its gratitude for this global recognition of Minister Dr Aaron Motsoaledi. This is a proud moment for our country. The recognition of his leadership will assist the country in mobilising the much-needed resources and partnerships towards ending TB," said Health Ministry spokesperson Popo Maja.
The Minister was nominated through an online platform, which asked several questions about the nominee and the nominator was also invited to submit letters of support. In just some of the letters of support submitted for Motsoaledi, he is revered for overseeing South Africa's adoption of the new drug resistant-TB drugs, which led to a threefold increase in cure rates for patients.
Lucica Ditiu, Stop TB Partnership executive director writes in an IoL report that some of the previous recipients of this award are: Winstone Zulu, a leading TB/HIV community activist; The Desmond Tutu TB Centre, for their work with vulnerable communities affected by TB; and Naomi Wanjiru, a Kenyan nurse, for her work serving people living with HIV and TB.
Some comments supporting Motsoaledi's nomination: "Through Dr Motsoaledi's formidable leadership South Africa has made numerous significant contributions that sparked the TB community's optimism that TB can be ended and that have resulted in landmark policy change."
"In the same year, South Africa also moved rapidly to decentralise DR-TB treatment, taking a person-centred and human rights-based approach, which has been associated with improved patient outcomes and reduced costs for all."
[link url="https://allafrica.com/stories/201810240697.html"]Health Department material[/link]
[link url="https://www.iol.co.za/news/opinion/health-minister-dr-aaron-motsoaledi-is-our-hero-17660626"]IoL report[/link]