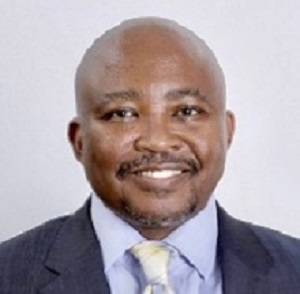 The Board of Healthcare Funders of Southern Africa (BHF) has appointed Dr Katlego Mothudi, a former executive with Sizwe Medical Fund, to take on the role of MD from 1 September 2017.
Following an extensive recruitment and assessment process, Mothudi, a qualified medical practitioner with a strong background in healthcare management and currently the executive head of operations and clinical services at Sizwe Medical Fund, was selected. Mothudi brings with him a wealth of knowledge and vast experience as a clinician and as a business leader. He has over 19 years' experience in strategic leadership in both the public and private healthcare sector.
"The role of BHF and its members in achieving the global Universal Healthcare Coverage agenda is vital and will require strong and focused alignment among key stakeholders. Thus, the appointment was the culmination of a rigorous succession planning process involving a comprehensive search for the right candidate to lead this process. As such, the BHF Board has full confidence in Dr Katlego Mothudi's skills an ability to lead the BHF and its membership in navigating a highly complex but exciting journey ahead, not only here in South Africa, but in all eight countries where the BHF is represented," says Dr Ali Hamdulay, chair of the BHF.
"Dr Mothudi stood out in terms of his deep industry knowledge, strong leadership, solid experience, and a strong track record of delivery. He has a deep technical understanding of both the private and public healthcare environments and insights into the dynamics facing our country and our members. In considering his appointment, the Board was also mindful that the new MD would need to pick up the reins from a prolific predecessor in Dr Humphrey Zokufa who was able to balance the imperatives of our membership in the private healthcare sector with the imminent reforms facing healthcare provision. We believe Dr Mothudi's experience makes him a suitable candidate to preserve the capabilities and progress that underpinned his predecessor, whilst chartering the way forward in a rapidly evolving environment. Katlego's positive demeanour, humility and problem solving approach will help him in identifying and pursuing opportunities and partnerships to unlock future growth for our industry and members. Dr Mothudi takes on this new leadership chapter with the support of a strong and dynamic BHF executive and we have every confidence in his ability to lead our industry," added Hamdulay.
Prior to his appointment as MD of BHF, Mothudi was medical advisor for the Polmed Unit at Qualsa Healthcare, clinical executive for the GEMS unit within Metropolitan Health Group in 2010. In 2012, he was appointed GM in the HIV Unit at Medscheme Holdings, before being appointed MD for Aid for AIDS Management.