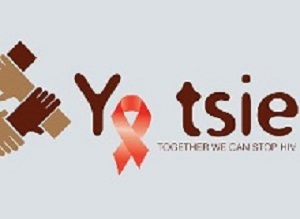 Almost one in five people newly diagnosed with HIV in a study employing active methods to link people to care and treatment had still not linked to care a year after diagnosis, a large study in Botswana has found.
The problem was most acute in young men and those in employment, leading the investigators to suggest that despite high rates of linkage to care in the rest of the population, alternative treatment delivery models may be needed for these groups. The findings were presented last month at the Conference on Retroviruses and Opportunistic Infections (CROI 2017) in Seattle.
Achieving linkage to care of people diagnosed with HIV has emerged as a major obstacle to achieving the UNAIDS 90-90-90 goals, which call for 90% of people diagnosed with HIV to be on treatment and 90% of people on treatment to have undetectable viral load by 2020. Active approaches that link people to care, whether through personal or telephone follow-up, peer support, accompaniment to health facilities, or even antiretroviral therapy (ART) initiation at home, are being tested in sub-Saharan Africa in order to identify what can be done to improve linkage to care.
The Botswana Combination Prevention Project is a community-randomised trial comparing the impact of standard of care or an aggressive combination prevention package on HIV incidence in selected communities in Botswana. The intervention includes home-based or mobile testing and point-of-care CD4 test, next-day clinic appointments for people who test positive. Text message appointment reminders and active tracing by phone or home visits are used to ensure retention in care.
The investigators of the Botswana Combination Prevention Project reported on linkage to care and ART initiation among people in intervention communities in two poster presentations at CROI 2017.
The first round of HIV testing campaigns began in September 2013. The study by researchers at US Centres for Disease Control and Prevention (CDC), Gaborone, Botswana; CDC, Atlanta; Tebelopele HIV Testing and Counseling Centre, Gaborone; Ministry of Health, Gaborone; Harvard University, and Northrup Grumman, Atlanta has randomised 30 communities to receive the intervention package or the standard of care, and the intervention has been rolled out in three phases, each to five pairs of villages. An intensive local HIV testing campaign lasting six to eight weeks and linkage to care is followed by an analysis of linkage to care, treatment initiation and retention in care during the subsequent year.
In 2016 results of a survey of 20% of households in 24 of the villages in the study were presented at CROI. The results presented at CROI 2017 consist of the linkage to care outcomes of the 15 communities receiving the combination prevention package, after the first round of testing campaigns and one-year follow-up, and the treatment initiation outcomes of all those in the intervention communities who tested positive and who were not on treatment at the time they were enrolled into the study.
The study population consisted of 40,628 people tested for HIV, of whom 24% were HIV positive. Testing identified 2593 people not already on ART, of whom 1592 were previously undiagnosed.
Of those who knew their HIV status already, 85% linked to care within 90 days and 87% within a year, with no substantial difference between men and women overall. Of those who were newly diagnosed, 81% linked to care within 90 days and 82% within a year – in other words, almost one in five of the newly diagnosed remained out of care.
Again, there was no substantial difference between men and women overall. However, analysis by age and gender showed that young men aged 16-24 were less likely to link to care (72% vs 83% for women aged 16-24, and 84% for men aged 25-64). Men aged 16-24 who were employed were least likely to link to care, and inability to miss work was commonly cited as a reason for not having linked to care.
The study also found that future lack of linkage to care might be predictable at the time of HIV diagnosis from one simple question: only 45% of those who refused follow-up services subsequently linked to care, compared to 88% of those who agreed to follow-up services.
The researchers said that tracing of people who had not linked to care was necessary for 32% of those who eventually linked to care. On average, these people required 2.2 home visits or telephone calls before they attended the clinic. Alternatives to standard clinic delivery might be needed to achieve further improvement in the uptake of ART, the researchers concluded.
The researchers also looked at ART initiation for those diagnosed with HIV, before and after the introduction of fast-track ART initiation in June 2016. Botswana moved to a policy of universal treatment in June 2016, together with fast-track initiation. Prior to June 2016, people eligible for ART were required to attend their clinic for two or three counselling visits and for baseline blood tests.
Researchers from Botswana Ministry of Health, Gaborone; CDC Botswana, Gaborone; CDC Atlanta, Atlanta; and Harvard University said Round One identified 2,354 people with HIV not on ART, of whom 34% had CD4 cell counts below 200 cells/mm3. Prior to the introduction of the universal test and treat (UTT) policy, 1,120 people had CD4 cell counts below 350 cells/mm3 and qualified for treatment. A further 239 people were classified as eligible for treatment, so that overall, 77% of eligible people had initiated treatment prior to the introduction of UTT. It took a median of 35 days for people to start treatment prior to the introduction of fast-track treatment.
After the introduction of UTT, 1426 people eligible for treatment attended a clinic up to November 2016, and 96% subsequently started treatment, 76% on the same day as their clinic visit, 90% within one week and 97% within one month. Almost a quarter of those who started treatment in this period had a CD4 cell count below 200 cells/mm3. Of 803 people who started fast-track treatment and who had a viral load test three months after starting treatment, 89% had a viral load below 400 copies/ml.
Baseline testing for creatinine clearance was carried out for fast-track patients, in order to identify people with impaired kidney function who might be harmed by tenofovir treatment. Waiting for test results might delay treatment initiation, so people started treatment at the same time as having blood drawn for creatinine testing – 3% of people (42) had a creatinine clearance below the recommended level (< 60mls/min). Thirteen needed urgent treatment owing to clinical symptoms and were started on non-tenofovir-containing regimens. Of the remaining 29 who started tenofovir, 12 experienced improvement in creatinine clearance, ten switched to an alternative regimen, five awaited repeat test results and two died.
The investigators concluded that fast-track initiation is feasible in Botswana, resulting in high rates of treatment initiation and big reductions in the time taken to start treatment once people became eligible.
Abstract 1009
To achieve UNAIDS 90 90 90 targets, the 90% of PLHIV who know their status must link to care and initiate treatment. We report linkage to care rates, time to link, and follow up provided to HIV-positive persons not on ART identified through the Botswana Combination Prevention Project (BCPP).
BCPP is a randomized controlled trial designed to evaluate the impact of a combination prevention (CP) package on HIV incidence in 30 communities in Botswana. HIV testing was conducted in the 15 CP communities and included home-based and mobile testing. Newly identified and known HIV-positive persons not on ART were given point of care CD4 tests, referrals to local HIV clinics, SMS appointment reminders, incentives for keeping appointments (US $2 airtime cards) and home and/or phone counselor visits for up to 90 days if not registered at the HIV clinic.
Overall, 40,628 persons were assessed for HIV status (tested or showed documentation of HIV status); 24% (9,586/40,628) were HIV-positive. Among all HIV-positive persons identified, 2,593 not on ART were referred to the local HIV clinic. Of those referred, 77% (1,997/2,593) linked to care within 30 days, 82% (2,126/2,593) within 90 days, and 84% (2,182/2,593) within 1 year. For women age 16-24, linkage to care rates were 83%, but lower for same-age men (72%). Of persons over 24 years of age, linkage to care rates were similar for women (85%) and men (84%). Of those who linked, 68% (1,492/2,182) registered with only an SMS reminder, and 58% (858/1,492) of these received an incentive upon registering. Of the 32% (690/2,182) who did not keep initial appointments, counselors provided an average of 2.2 counseling visits and re-appointments before they linked to the clinic. Of HIV-positive persons who never linked (16%, 411/2,593), 70% were employed compared to 40% of those who did link. Persons who never linked reported being too busy, unable to miss school/work, or not ready to accept HIV status as reasons for not keeping appointments.
Most HIV-positive persons referred to the clinic linked within the first 30 days, and linked with minimal follow up needed. Both women and men linked to care at high rates; however, men age 16-24 and employed persons may need additional tracking and expanded availability of clinical care to ensure they initiate treatment. Tracking referrals is a critical intervention to ensure resources are spent on those who do not link and need additional intervention to access care and treatment.
Authors
Mary Grace Alwano, Pamela J Bachanas, Catherine Motswere, Tafireyi Marukutira, Baraedi W Sento, Nokuthula Majingo, Shahin Lockman, Molly Pretorius Holme, Huisheng Wang, Janet Moore
Abstract 1008
To ensure the success of Universal Test and Treat (UTT) it is essential that untreated HIV-infected adults are identified and that there are no barriers to ART initiation. Since UTT implementation in June 2016 the Botswana Combination Prevention Project (BCPP) has offered fast-track ART initiation with enhanced counseling and ART at the first clinic visit. We evaluated the feasibility of identifying untreated adults in the community and the acceptability of fast-track ART initiation.
BCPP is a cluster randomized trial evaluating the impact of a combination prevention package on HIV incidence in 30 communities. This sub-analysis of the 15 intervention communities evaluates 1) the cohort of patients identified through enhanced BCPP testing and linkage activities between October 2013 and May 2016, and 2) all individuals initiating ART prior to the introduction of UTT (October 2013-May 2016) and following UTT (1 June-31 August 2016) when participants with a positive HIV-verification test were immediately referred for ART initiation.
BCPP assessedHIV status in 40,628 individuals; 9,586 (24%) were HIV-infected. Among the 9,406 with complete data, 2,354 (25%) were not on ART, 34% of whom had CD4≤200; 1,120 qualified for treatment by pre-UTT national guidelines (CD4≤350), of whom 76% initiated ART.Overall, prior to UTT 1,775 HIV-infected treatment eligible participants attended HIV-clinics in the 15 intervention communities, of whom 1,359 (77%) initiated ART. Median time to ART initiation was 35 days, with 46% (571 of the 1,253 with a known start date) starting within 30 days. Following introduction of UTT and fast-track ART initiation 896 participants attended a clinic visit and had a positive HIV-verification test; 85% (629/743 with a known start date) initiated on the same day as their verification test, 95% (709/743) initiated ART within a week of their initial clinic visit, and 99% (735/743) initiated within 30 days. Only 15 (1.8%) of individuals initiating fast-track ART had a baseline creatinine clearance <60mls/min necessitating a clinic recall, and 4 (0.5%) required a treatment switch.
Significant numbers of untreated HIV-infected individuals, many with advanced disease, were identified through intensified community testing.Fast track ART was acceptable and safe and led to increased rates of ART initiation and reduced times from initial clinic visit to treatment start, and could help ART programs in Africa reach the ambitious UNAIDS 90-90-90 targets.
Authors
Refeletswe Lebelonyane, Lisa A Mills, Joe Theu, Lisa Block, Michael Kasonde, Tony Chebani, Shenaaz el-Halabi, Elliot Raizes, Shahin Lockman, Joseph N Jarvis
Aidsmap material
CROI 2017 abstract 1009
CROI 2017 abstract 1008