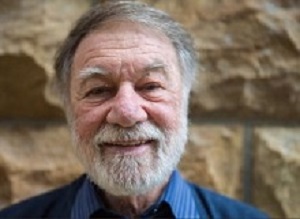 The sudden and unexpected death of public health activist and teacher Professor David Sanders has left the health community in South Africa and beyond saddened, but determined to make sure that they continue his work, reports Daily Maverick. Sanders died while on holiday in Wales.
For more than 40 years, Sanders was active in policy development, research, advocacy, lobbying, and teaching, to promote primary healthcare, health equity, and health as a human right, both nationally (Zimbabwe, South Africa) and internationally. Sanders was a paediatric specialist with postgraduate qualifications in public health. His work combined scientific quality with social activism for communities whose health is compromised by injustice and inequality.
On returning to independent Zimbabwe from exile he assisted the new government to develop and implement new health policy. At the University of Zimbabwe Medical School in the 1980s he revolutionised paediatric teaching by introducing the first rural attachment for medical students.
In 1993 Sanders was appointed a founding director of the new Public Health Programme (later renamed School of Public Health – SOPH) at the University of the Western Cape. He built the SOPH into a large, nationally and internationally acknowledged postgraduate teaching and research unit, and contributed to health and education policy development at both national and provincial levels.
The report says his ability to work across policy and community levels is demonstrated by his work in the Eastern Cape, where his team, through research and training, has assisted staff in several hospitals to restructure their work practices, thus reducing child deaths from malnutrition. Sanders' influence as head of the SOPH at UWC over a 16-year period produced research that has informed key equity-oriented policies and trained many public health graduates in this approach. Under his visionary leadership the SOPH established itself as a significant and pioneering initiative with national and continental influence.
His first book, The Struggle for Health, published in 1985 and reprinted many times, was extremely influential in popularising debate on the social determinants of health, health system development and the politics of health. His longstanding advocacy activity included his founding, in 2000, and now assisting co-ordination of, the Peoples Health Movement, a health civil society network present in more than 70 countries.
The report says Sanders published three books, almost 50 chapters, and more than 100 peer-reviewed articles, and secured many competitive, large research grants. Sanders was a 'B' rated researcher with the National Research Foundation. His research leadership was recognised by his appointment in 2010 as emeritus professor, selection by the London School of Hygiene and Tropical Medicine for the prestigious Heath Clark visiting lectureship in 2005 and appointment there as honorary professor, and adjunct professor at the University of Bergen.
In 2012 Sanders was awarded by the Council of the University of Cape Town the degree of Doctor of Science (Medicine) honoris causa in recognition of his pioneering work in shaping the thinking around the implementation of the World Health Organisation's model of primary healthcare with its emphasis on equity and health as a right, and for (his) contribution to child health research, teaching, training and policy advocacy.
The report says the health world is poorer without David Sanders, the tributes too many to publish, and they continue to pour in on social media, in emails and in WhatsApp messages.
"He will be missed for the sparkle in his eye, his teaching, his crazy, enthusiastic dance moves, his messy office, his fondness of chewing gum, his long Powerpoints, his dashes to the airport and his love for people."
[link url="https://www.dailymaverick.co.za/article/2019-09-01-a-world-of-respect-pours-out-for-public-health-legend-david-sanders/"]Daily Maverick report[/link]
[link url="https://phmovement.org/write-your-tributes-to-prof-david-sanders/"]Tributes page[/link]