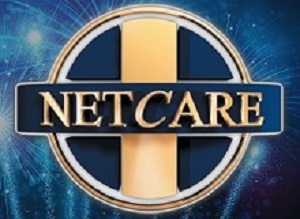 Various doctors, including a specialist and the Netcare Group, face a lawsuit of more than R21m from a couple whose baby son was admitted to hospital with severe vomiting and discharged with cerebral brain damage a few weeks later.
According to a Pretoria News report, the child, who turned five this month, was a year old at the time. He has only been identified as L as the parents have not given consent to identify him. He cannot walk, talk or feed himself and needs 24-hour care.
The parents are claiming damages in the Gauteng High Court, Pretoria, following allegations of negligence by, among others, a general practitioner and paediatrician working at the two hospitals to which L was admitted. The doctors, as well as Netcare, denied negligence and said they at all times cared for the little boy with diligence and skill.
Little L started to vomit on 9 August, 2014, and was examined by a general practitioner, who gave him medicine. Two days later his parents rushed him to the Linmed Hospital emergency unit in Benoni as his condition worsened. It was recorded that he was very weak, but the general practitioner who examined him noted he was alert with "mild sunken eyes".
She diagnosed the child as possibly suffering from acute gastroenteritis and prescribed intravenous fluid and ordered blood tests. The doctor also referred L to a paediatrician at the hospital. L was transferred to the paediatric ward, where the nurses noticed that he seemed dehydrated.
The report says the paediatrician was notified. She prescribed more fluids over the phone and saw the child nearly an hour later. The specialist was worried about the child's breathing and ordered that oxygen be administered. About 10 minutes later L suffered a respiratory collapse with cardiac arrest. He was resuscitated, but not placed on a ventilator.
Later that afternoon the child was transferred by ambulance to the intensive care unit of the Glynnwood Hospital in Benoni, where he was connected to a ventilator. He was later diagnosed with hypovolaemic shock and meningitis, for which he was treated. L was eventually discharged on 4 December, 2014, suffering from cerebral palsy.
His parents argue that if the doctors had acted timeously, his condition could have been avoided. They feel their son was not properly examined. The paediatrician should have been told about the seriousness of his condition and she should have immediately treated him in person and not prescribed treatment by phone, they said.
The parents said their son would never be able to take care of himself or work. A curator would have to be appointed to manage his affairs and a trust set up for him.
The report says Judge Hans Fabricius has dismissed some interlocutory applications on technical aspects. No date has been set for the trial.
[link url="https://www.iol.co.za/news/south-africa/gauteng/doctors-face-r21m-lawsuit-after-vomiting-boy-discharged-with-brain-damage-15135511"]Pretoria News report[/link]