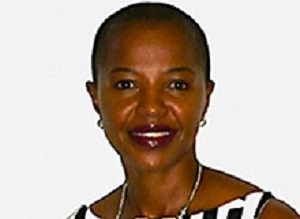 Being the first black woman to obtain a PhD in nephrology, Dr Unati Nolubabalo Nqebelele described her achievement as bittersweet – and said she wondered why other women had not walked this path before her. "I was happy and sad at the same time. I sat and wondered why it took so long for black women. I know there were many women who came before me. They could have achieved this qualification," Nqebelele was quoted in The Times as saying after obtaining her qualification from the University of the Witwatersrand.
Now aged 40, Nqebelele said she's always had aspirations of becoming a doctor despite being born and bred in the dusty township of Ikhwezi in the Eastern Cape. The report says her achievement is remarkable as she joins a group of less than ten physicians in her field. Nqebelele's specialisation is internal medicine is nephrology, in chronic kidney disease (CKD).
"I remember when I was in matric, I told my mother I wanted to study medicine at the University of Cape Town and not anywhere else," said Nqebelele. She describes how some people had questioned the reason behind not attending a local medical school and how some people thought her dream was too big. Nqebelele said she initially wanted to pursue paediatrics but realised it would be more stressful.
The report says having been raised by professionals played a huge in Nqebelele's successful career. "My father was a lawyer and my mother was a nurse. I sometimes used to visit her at the hospital she worked at and observed how things were done. "I think that's where my interest in medicine started," she said.
Reflecting on challenges in her profession, she said: "Finding a voice as a young female in a space that is dominated by males was one of the hardest things. It was even harder to navigate the space as a black woman."
The report says Nqebelele kick-started her medical career in the year 2001 after she completed her medical degree with the University of Cape Town (UCT). She attributed her success to mentorship, among other things. "When I enrolled at Wits, I was fortunate to have been mentored by professor emeritus Saraladevi (Naicker) who literally held my hand. "She dedicated all her life to mentoring young people and this is why I too want to mentor young girls," she said.
Nqebelele said the environment in her profession had to change and wanted to see more young women pursuing careers in the medical profession. "I want these young girls to have role models. As a young girl, when you see someone who looks like you doing something you love, you get inspired and actually believe that you too can do it," Nqebelele said.
Nqebelele said she believed the government could do more to address the inequalities that exist in the healthcare sector. "When an institution does not provide equal health care to everyone and does not relentlessly work and make changes, it is committing structural violence against its clients," she said.
The report says Nqebelele's biggest concern was the availability of dialysis. "In private hospitals there is unlimited availability to dialysis because you pay for it. My dream would be that for everybody that requires dialysis, it becomes available, regardless of who you are. If you need the therapy it should be available," she said.
Nqebelele said there was a shortage of doctors with a combination of training, research and teaching in the country. "More women must really come into the field and actually specialise. They must also enter public office to influence change because our voices need to be heard," she added.
[link url="https://www.timeslive.co.za/news/south-africa/2018-11-19-first-female-black-doctor-in-internal-medicine-seeks-young-followers/"]The Times report[/link]