A new Massachusetts Institute of Technology study concludes that health workers may be underestimating the risk of aerial transmission of COVID-19, while the head of China's Centre for Disease Control this week says that the "biggest mistake" being made globally is the failure to use masks.
The University of Cape Town's Professor Robin Wood, an internationally respected expert on the aerobiology of infectious disease transmission, discusses the issues with MedicalBrief Managing Editor William Saunderson-Meyer in a webinar for readers. We invite your participation and input.
Please see below for a short pre-webinar clip of the interview.
Kindly register for the event below. You will receive all relevant info via email.
Date and time: 7 April 2020 | 12:00 – 13:00
To join the webinar on you phone or tablet download Zoom from your app store at the below links:


ABOUT PROFESSOR ROBIN WOOD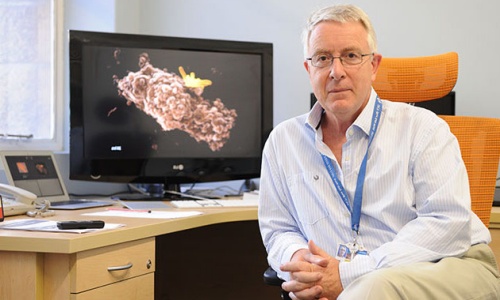 Professor Robin Wood is director of the Desmond Tutu HIV Centre and a member of the University of Cape Town's Institute of Infectious Disease and Molecular Medicine, where he heads the scientific research group of the Medical Research Council/UCT flagship programme investigating the aerobiology of tuberculosis transmission.

A National Research Foundation A-rated scientist, he a Visiting Scientist at Harvard Medical School and an Honorary Professor of the London School of Tropical Medicine and Hygiene. Professor Wood has served on numerous international scientific advisory boards including the United States Presidents Emergency Program for AIDS Relief, the World Health Organization, the International AIDS Society, the International Partnership for Microbicides, AERAS TB Vaccine initiative, and the Bill and Melinda Gates Foundation.