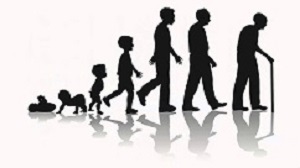 People who are overweight cut life expectancy by two months for every extra kilogram of weight they carry, a large UK genetic analysis of longevity suggests. On the plus side, education leads to a longer life, with almost a year added for each year spent studying beyond school.
Other key findings are that people who give up smoking, study for longer and are open to new experiences might expect to live longer.
Scientists at the University of Edinburgh analysed genetic information from more than 600,000 people alongside records of their parents' lifespan. Because people share half of their genetic information with each of their parents, the team were able to calculate the impact of various genes on life expectancy.
Lifestyle choices are influenced to a certain extent by our DNA – genes, for example, have been linked to increased alcohol consumption and addiction. The researchers were, therefore, able to work out which have the greatest influence on lifespan.
Their method was designed to rule out the chances that any observed associations could be caused by a separate, linked factor. This enabled them to pinpoint exactly which lifestyle factors cause people to live longer, or shorter, lives.
They found that cigarette smoking and traits associated with lung cancer had the greatest impact on shortening lifespan. For example, smoking a packet of cigarettes per day over a lifetime knocks an average of seven years off life expectancy, they calculated. But smokers who give up can eventually expect to live as long as somebody who has never smoked.
Body fat and other factors linked to diabetes also have a negative influence on life expectancy.
The study also identified two new DNA differences that affect lifespan. The first – in a gene that affects blood cholesterol levels – reduces lifespan by around eight months. The second – in a gene linked to the immune system – adds around half a year to life expectancy.
The research was funded by the Medical Research Council.
Data was drawn from 25 separate population studies from Europe, Australia and North America, including the UK Biobank – a major study into the role of genetics and lifestyle in health and disease.
Professor Jim Wilson, of the University of Edinburgh's Usher Institute, said: "The power of big data and genetics allow us to compare the effect of different behaviours and diseases in terms of months and years of life lost or gained, and to distinguish between mere association and causal effect."
Dr Peter Joshi, chancellor's fellow at the University of Edinburgh's Usher Institute, said: "Our study has estimated the causal effect of lifestyle choices. We found that, on average, smoking a pack a day reduces lifespan by seven years, whilst losing one kilogram of weight will increase your lifespan by two months."
Abstract
Genomic analysis of longevity offers the potential to illuminate the biology of human aging. Here, using genome-wide association meta-analysis of 606,059 parents' survival, we discover two regions associated with longevity (HLA-DQA1/DRB1 and LPA). We also validate previous suggestions that APOE, CHRNA3/5, CDKN2A/B, SH2B3 and FOXO3A influence longevity. Next, we show that giving up smoking, educational attainment, openness to new experience and high-density lipoprotein (HDL) cholesterol levels are most positively genetically correlated with lifespan while susceptibility to coronary artery disease (CAD), cigarettes smoked per day, lung cancer, insulin resistance and body fat are most negatively correlated. We suggest that the effect of education on lifespan is principally mediated through smoking while the effect of obesity appears to act via CAD. Using instrumental variables, we suggest that an increase of one body mass index unit reduces lifespan by 7 months while 1 year of education adds 11 months to expected lifespan.
Authors
Peter K Joshi, Nicola Pirastu, Katherine A Kentistou, Krista Fischer, Edith Hofer, Katharina E Schraut, David W Clark, Teresa Nutile, Catriona LK Barnes, Paul RHJ Timmers, Xia Shen, Ilaria Gandin, Aaron F McDaid, Thomas Folkmann Hansen, Scott D Gordon, Franco Giulianini, Thibaud S Boutin, Abdel Abdellaoui, Wei Zhao, Carolina Medina-Gomez, Traci M Bartz, Stella Trompet, Leslie A Lange, Laura Raffield, Ashley van der Spek, Tessel E Galesloot, Petroula Proitsi, Lisa R Yanek, Lawrence F Bielak, Antony Payton, Federico Murgia, Maria Pina Concas, Ginevra Biino, Salman M. Tajuddin, Ilkka Seppälä, Najaf Amin, Eric Boerwinkle, Anders D Børglum, Archie Campbell, Ellen W Demerath, Ilja Demuth, Jessica D Faul, Ian Ford, Alessandro Gialluisi, Martin Gögele, MariaElisa Graff, Aroon Hingorani, Jouke-Jan Hottenga, David M Hougaard, Mikko A Hurme, M Arfan Ikram, Marja Jylhä, Diana Kuh, Lannie Ligthart, Christina M Lill, Ulman Lindenberger, Thomas Lumley, Reedik Mägi, Pedro Marques-Vidal, Sarah E Medland, Lili Milani, Reka Nagy, William ER Ollier, Patricia A Peyser, Peter P Pramstaller, Paul M Ridker, Fernando Rivadeneira, Daniela Ruggiero, Yasaman Saba, Reinhold Schmidt, Helena Schmidt, P Eline Slagboom, Blair H Smith, Jennifer A Smith, Nona Sotoodehnia, Elisabeth Steinhagen-Thiessen, Frank JA van Rooij, André L Verbeek, Sita H Vermeulen, Peter Vollenweider, Yunpeng Wang, Thomas Werge, John B Whitfield, Alan B Zonderman, Terho Lehtimäki, Michele K Evans, Mario Pirastu, Christian Fuchsberger, Lars Bertram, Neil Pendleton, Sharon LR Kardia, Marina Ciullo, Diane M Becker, Andrew Wong, Bruce M Psaty, Cornelia M van Duijn, James G.Wilson, J Wouter Jukema, Lambertus Kiemeney, André G Uitterlinden, Nora Franceschini, Kari E North, David R Weir, Andres Metspalu, Dorret I Boomsma, Caroline Hayward, Daniel Chasman, Nicholas G Martin, Naveed Sattar, Harry Campbell, Tōnu Esko, Zoltán Kutalik, James F Wilson
University of Edinburgh material
Nature Communications abstract