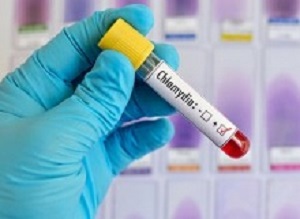 Young women in rural SA were more than twice as likely as young men to be infected with chlamydia and nearly twice as likely with genital herpes, found a proof of concept study led by the London School of Hygiene & Tropical Medicine and the Africa Research Health Institute.
The study involving 450 young people found the likelihood of chlamydia infection was 5% in men and 11% in women, for the genital genital herpes the figures were (17% in men and 29% in women.
It also found that 42% of young women had a dysbiotic condition called bacterial vaginosis (BV) – a known risk factor for poor birth outcomes and HIV acquisition – and five times as likely to be infected with a tiny parasite called Trichomonas vaginalis (0.6% in men and 5% in women).
The authors say the study shows vital STI prevalence data can be efficiently obtained in areas where the impact of STIs and their consequences may be greatest, such as sub-Saharan Africa. They also note that future studies should be carried out in conjunction with research that measures STI/BV prevalence in high-risk populations, such as female sex workers, to provide robust prevalence estimates.
The impact of STIs in sub-Saharan Africa is significant; left untreated they can cause serious health complications and permanent damage. Chlamydia, a curable STI, is a major cause of pelvic inflammatory disease, chronic pelvic pain and infertility. Infected women are at a higher risk of acquiring HIV, and in pregnant women, it can cause pneumonia and eye infections in new-borns.
Although sub-Saharan Africa is known to have a high prevalence of HIV, less is known about the burden of STIs, especially among young people, and risk factors for acquiring STIs. Having accurate data on STI prevalence and incidence is vital for prevention and programme planning and the World Health Organisation made this a priority in their Strategy on Sexually Transmitted Infections.
Suzanna Francis, assistant professor and lead author from the London School of Hygiene & Tropical Medicine said: "Adolescents and young adults are particularly vulnerable to STIs, yet STI prevalence is largely unknown in many high HIV prevalence settings, as these types of studies can be expensive to carry out. To date there have been few population estimates of the burden of STIs among young adults known to be at high risk of infection, such as adolescent girls and young women, and no studies among men. These estimates are crucial so that we can detect increases in STIs and plan effective prevention and control programmes."
In this study, conducted in the rural uMkhanyakude district of KwaZulu-Natal which has a high rate of HIV, researchers collected samples from participants' home, which were then sent to a central laboratory and tested for chlamydia, gonorrhoea, syphilis, trichomoniasis and genital herpes (herpes simplex virus type 2). Women were additionally tested for bacterial vaginosis.
This targeted STI testing was found to be acceptable to participants, with 69% of individuals contactable and eligible enrolled in the study. Participants, who were also interviewed, reported that the testing was easy, not painful and they did not experience any anxiety or embarrassment.
Francis said: "We found a high burden of STIs in this study, most of which were asymptomatic. Current STI control programmes in low and middle-income countries rely on people experiencing symptoms in order to be diagnosed, which misses many infections. Incorporating the results of STI surveys like this, into existing networks of health and demographic surveillance sites is an excellent opportunity to obtain STI prevalence estimates that are badly needed.
The authors acknowledge limitations of their work, including that the study was limited by a time constraint of three months in which fewer participants were contacted and enrolled than envisaged.
This study was funded by the Wellcome Trust, the Medical Research Council and ViiV Healthcare.
Abstract
Background: Sexually transmitted infections (STIs) and bacterial vaginosis (BV) are associated with increased transmission of HIV, and poor reproductive and sexual health. The burden of STIs/BV among young people is unknown in many high HIV prevalence settings. We conducted an acceptability, feasibility, and prevalence study of home-based sampling for STIs/BV among young men and women aged 15–24 years old in a health and demographic surveillance site (HDSS) in rural KwaZulu-Natal, South Africa.
Methods and findings: A total of 1,342 young people, stratified by age (15–19 and 20–24 years) and sex were selected from the HDSS sampling frame; 1,171/1,342 (87%) individuals had ≥1 attempted home visit between 4 October 2016 and 31 January 2017, of whom 790 (67%) were successfully contacted. Among the 645 who were contacted and eligible, 447 (69%) enrolled. Consenting/assenting participants were interviewed, and blood, self-collected urine (men), and vaginal swabs (women) were tested for herpes simplex virus type 2 (HSV-2), chlamydia, gonorrhoea, syphilis, trichomoniasis, and BV. Both men and women reported that sample collection was easy. Participants disagreed that sampling was painful; more than half of the participants disagreed that they felt anxious or embarrassed. The weighted prevalence of STIs/BV among men and women, respectively, was 5.3% and 11.2% for chlamydia, 1.5% and 1.8% for gonorrhoea, 0% and 0.4% for active syphilis, 0.6% and 4.6% for trichomoniasis, 16.8% and 28.7% for HSV-2, and 42.1% for BV (women only). Of the women with ≥1 curable STI, 75% reported no symptoms. Factors associated with STIs/BV included having older age, being female, and not being in school or working. Among those who participated in the 2016 HIV serosurvey, the prevalence of HIV was 5.6% among men and 19% among women. Feasibility was impacted by the short study duration and the difficulty finding men at home.
Conclusions: A high prevalence of STIs/BV was found in this rural setting with high HIV prevalence in South Africa. Most STIs and HIV infections were asymptomatic and would not have been identified or treated under national syndromic management guidelines. A nested STI/BV survey within a HDSS proved acceptable and feasible. This is a proof of concept for population-based STI surveillance in low- and middle-income countries that could be utilised in the evaluation of STI/HIV prevention and control programmes.
Authors
Suzanna C Francis, T Nondumiso Mthiyane, Kathy Baisley, S Lerato Mchunu, Jane B Ferguson, Theresa Smit, Tania Crucitti, Dickman Gareta, Siphephelo Dlamini, Tinofa Mutevedzi, Janet Seeley, Deenan Pillay, Nuala McGrath, Maryam Shahmanesh
London School of Hygiene & Tropical Medicine material
PLOS Medicine abstract