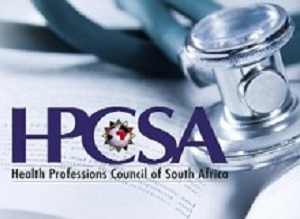 "Give your two-year-old the smack of her life, a good dose of Stopayne and don't call me in the morning". A Sunday Times reports says that that is the advice allegedly dispensed by a doctor to make a child more co-operative during a medical consultation.
The parents, who do not want be named, laid a complaint with the Health Professions Council of South Africa against Dr Andrew Macleod, who practises in Westville, Durban, seven months ago. They have had virtually no response.
According to the report, it has also tried to get answers out of the HPCSA. In one response, communications manager Priscilla Sekhonyana said the issue would be discussed at a meeting in March. In April she said she had not been able to get feedback. Since then, no responses have been received.
The father, an advocate in Durban, said: "My wife had never been to Dr Macleod before. She was beside herself that a medical professional could treat a two-year-old… in the manner he did."
The report says the mother, in her complaint to the HPCSA, said her child had been ill and had got little sleep during a long weekend. She made an appointment to see the doctor on the first working day, a Tuesday. She said there was a small play area with toys in the reception room and her child had taken a liking to a small telephone that made beeping noises.
"When we were called in, the doctor said he would not consult while she had the toy in her hands and I must 'sort it out'." She returned to the reception area while he saw another patient, but her child became upset when she took the toy away.
"When we went back in, she started to cry. She scratched me across my face and pushed some documents on to the floor. I bent down to pick them up.
"He asked, in a cold voice full of reproach, what I was doing and then told me to make her pick them up.
"I told him again that she was ill and upset." She said Macleod then said to her: "If I were you I would bend her over my knee and give her the smack of her life."
The mother said she told him that her daughter was sick and sleep deprived and she did not think it was the time or place to administer corporal punishment. She said the doctor responded that he could not consult with a screaming child. She should go to her usual doctor and "in future you should give your child a good dose of Stopayne to make her more compliant". She said she left his rooms. Later that morning she went to her usual doctor, who "addressed her child gently, made her laugh, and then did a thorough examination of her".
The father is quoted in the report as saying that what made the experience worse was "the ineptitude and blatantly biased approach" of the HPCSA. He said a committee was to decide whether to take the complaint further at the end of March, but a new date was set for May.
The report says the doctor refused to respond to questions about the complaint.
The Times report (subscription needed)