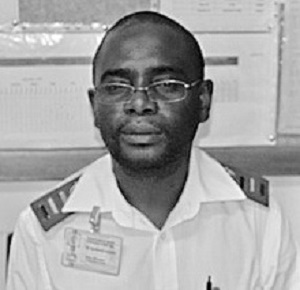 The KwaZulu-Natal government has paid tribute to Sifiso Mbambo, nurse so dedicated to his work that he once went as far as walking to patients to deliver antiretroviral drugs.
News24 reports that the KZN Department of Health hailed Sifiso Emphrain Mbambo, 37, as a shining example for healthcare workers, highlighting his many extraordinary achievements as a nurse at the Kilmun Clinic near Bulwer.
The report says listing Mbambo's endearing qualities during a speech at a memorial lecture honouring the healthcare worker, Health MEC Sibongiseni Dhlomo had many stories of his kindness. Mbambo died after an illness on 14 July. Among other displays of dedication, Mbambo was lauded for forming a "taxi rank club" health facility. With the assistance of a taxi rank manager, Mbambo took health services to taxi operators. This was after he had learned that three taxi drivers had died because they could not access treatment, due to their busy schedules. The report says the support group he formed now has 60 members.
Dhlomo said Mbambo would come to the taxi rank on a regular basis in the mornings for health education, sputum collection and HIV testing. "People in the taxi industry say he was kind, easily approachable and caring. They say that, while you would expect that a person of his calibre would treat taxi drivers differently, he treated them as family." He added: "They say he was down to earth, in a way that when he asked you for something, it became difficult to say no."
The report says Dhlomo also highlighted an incident where a hospital vehicle had broken down on its way to treat HIV/Aids patients. Mbambo had carried a box of antiretroviral treatment on his head and walked a long way to deliver it to a group of taxi drivers, to ensure that they did not default on their treatment.
Dhlomo said Mbambo's selfless contribution to the provision of healthcare and social welfare challenged all healthcare practitioners to emulate him. He said that Mbambo had never sought fame or recognition, but simply enjoyed his work. "He would put aside his qualifications and walk long distances on foot to get to the people. He managed to do so many remarkable things during his short life."
The report says Mbambo was known for far more than just walking long distances. His dedication knew no bounds, and he showed that when he assisted his community with applications for social security grants. He was also the chair of the adolescent and youth-friendly services, through which he would help school children with their homework after hours, and let them use his cellphone to access the internet. He even requested a time slot at local Ralph Hardingham High School, where he delivered a lecture on youth health matters.
In 2016, the report says Mbambo joined the Skofill High School Safety Committee, sharing productive ideas on safety strategies for the school. He organised the first supply of sanitary pads at the school, even before the department of education could. "He rebuilt connection and dependency between the clinic and the community," said a senior school representative.
Dhlomo said: "He left an indelible mark on our lives. His was a God-given talent and a calling to help others. He was diligent in such a way that it was if he had known that he would not live for long." People always had compliments for Mbambo, he added.
"If we could do half the things he did, ours would be a better country. As people in the healthcare profession, we have a challenge to understand that this is a Godly task. It affects people lives and those of their families," Dhlomo said.
[link url="http://www.news24.com/SouthAfrica/News/kzn-govt-pays-tribute-to-dedicated-caring-nurse-20170922"]News24 report[/link]