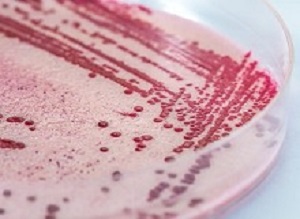 The huge and deadly outbreak of listeria in South Africa could alter the country's approach to food-borne disease and prompt improvements in food safety standards, the World Health Organisation's top specialist on global food safety is quoted in Eyewitness News as saying. Peter Ben Embarek, who manages the WHO International Food Safety Authorities Network, has likened the South African outbreak's potential impact to the "mad cow disease" BSE crisis in Europe that began in the 1980s and a vast E-coli outbreak traced to "Jack in the Box" burgers in the US in 1993.
"I'm convinced we're going to be talking about this outbreak for the next 20 years," Ben Embarek said. "This could be the crisis that will finally make at least South Africa – and possibly the whole of Africa – realise the importance of food safety and food-borne diseases and the need to invest in improving things."
At least 180 people have been killed in South Africa since January 2017 and almost 1,000 infected in the world's worst recorded listeria outbreak. And, according to the report, health authorities say the disease – which in severe cases can cause fatal bloodstream infections and meningitis – is likely to claim more victims before it is brought under control.
In the 1993 "Jack in the Box" outbreak, 732 people – most of them children under 10 – were infected with Escherichia coli traced to back to contamination in the restaurant chain's "Monster Burger" sandwiches. Four died and more than 170 others suffered permanent injuries including kidney and brain damage.
Bovine spongiform encephalopathy (BSE), or mad cow disease, which is linked to the brain-wasting Creutzfeldt-Jakob disease in humans, was first detected in Britain in the late 1980s. It spread from there to other parts of Europe and ravaging cattle herds until the early 2000s.
The report says both events sparked heightened consumer fears about food-borne illnesses, altering shopping and eating habits and prompted a tightening of regulations covering the way foods are processed, stored and cooked.
Ben Embarek said there are still many unanswered questions in South Africa's listeria outbreak, which health officials have linked to polony – type of processed sausage meat – made by Tiger Brands. The company says it has appointed an expert team to identify the causes of the outbreak.
One line needing further investigation, he said, was whether there might be more than one outbreak occurring at the same time. The majority of the cases identified and tested so far have been caused by a strain of listeria known as ST6, but around 9% have been found to involve other strains.
"The question is whether the polony product linked to the main strain in the outbreak was also full of different strains at the same time, and they were only picked up by chance in some cases, or whether those cases are linked to other products carrying different strains," Ben Embarek said. "It's still early days to say one way or another."
The report says besides Tiger Foods, South African authorities are also investigating a plant owned by RCL Foods that makes a similar sausage product. RCL said independent tests had not found any traces of listeria.
South Africa's processed meat market grew about 8% in 2017 to a retail value of $412m, according to Euromonitor International. Tiger Brands has a 35.7% market share, followed by Eskort Bacon Co-Operative with 21.8%. Rhodes Food, RCL Foods and Astral Foods each have less than 5%.
The report says health officials have been criticised for taking so long to begin to pinpoint the possible sources of the listeria outbreak, which began in January 2017. Around 40% of cases have been in new-born babies, a factor Ben Embarek said would be due to the incubating infection being passed from the mother in the final few weeks of pregnancy.
Tracing listeria outbreak sources is tricky because the disease can have an incubation period of several weeks, and because the suspected foods – ready-to-eat processed meat products – are so widely consumed.
Asking people who may eat such meats almost every day to remember which type or brand they might have consumed two or three weeks ago is dogged by uncertainty. Ben Embarek said in the report that these were a few of "probably many factors" that have come together to create such a large outbreak.
"We also have a situation where the control and food safety assurance within the production environment is probably not yet where it should be," he said. "It's a developing economy, so there are newcomers in the sector that may or may not be on top of how to manage safety in a food production environment."
The death toll from the outbreak could be much higher as countries in the Southern African Development Community (SADC) region do not have testing and monitoring to detect listeriosis cases. According to a Business Day report, the disease is not a notifiable disease across Southern African countries' meaning doctors are not reporting each case to a centralised authority.
The report says South Africa's Health Minister Aaron Motsoaledi and SADC health ministers and ambassadors have held an emergency high-level inter-ministerial meeting to discuss the world's largest listeriosis outbreak. Many of the countries represented at the meeting import Tiger Brands' Enterprise polony and cold-meat products. The Tiger Brands Polokwane factory had the ST 6 strain of listeria' which is responsible for 91% of all South African listeriosis patients' in 26 places.
In the high-level meeting' the South African Health Department gave advice and scientific expertise on the disease. Motsoaledi also said he did not think there would only be one case outside of South Africa. "It did arise in the meeting that countries might not be able to detect something like this," Motsoaledi said. He said few also had the ability to do DNA testing of listeriosis strains and SA had offered expertise if needed.
The minister said in the report that there may be multiple reasons for the lack of cases outside of South Africa. One was that the country had the largest HIV burden in the world and HIV may make people more susceptible to listeriosis. The disease is particularly dangerous for pregnant women' elderly people and people with weakened immune systems.
"We don't know the role and the incidence of HIV and Aids in this whole thing," said Motsoaledi. "We have the highest prevalence of HIV (in the world). All of those things (are) still going to be discussed."
Swaziland's health minister' Sibongile Ndlela-Simelane' said her country had not detected cases but "appreciated the capacity of South Africa to help identify deaths and cases". She suggested Swaziland was not able to measure cases.
The report says many officials had high praise for South Africa despite the implicated products having originated in the country. Mauritius High Commission second secretary Jevin Pillay said: "The SADC is a big family. We have always trusted our partners. Mauritius wishes to congratulate South Africa for being so proactive on this."
Motsoaledi said 35% of listeriosis patients were using the private sector when treated. About 65% of patients were seen in public hospitals and he was exceptionally pleased that it was public sector hospital doctors who had picked up cases in the middle of 2017 and then notified the National Institute for Communicable Diseases about a possible outbreak.
He also said although the Constitution gave municipalities the power to carry out health inspections of food processing factories' many were not sophisticated enough to challenge large corporations. The minister said small municipalities were not matched to the "firepower of well-advanced factories".
According to the report, Motsoaledi wants the national Health Department to employ health inspectors' known as environmental health practitioners.
The World Health Organisation (WHO) said it has reached out to 16 countries to help with preparedness and response to the listeriosis outbreak, reports CBC.
Contaminated meat products may have been exported to two West African countries and a dozen southern African ones, the UN health agency said. The countries include Nigeria, the continent's most populous nation. Despite an international recall of the products, further cases are likely because of listeriosis' potentially long incubation period, WHO said.
"This outbreak is a wake-up call for countries in the region to strengthen their national food safety and disease surveillance systems," said Matshidiso Moeti, WHO's regional director for Africa.
The 16 countries are Angola, Botswana, Congo, Ghana, Lesotho, Madagascar, Malawi, Mauritius, Mozambique, Namibia, Nigeria, Swaziland, Tanzania, Uganda, Zambia and Zimbabwe.
RCL Foods announced last week that no trace of the specific ST6 listeria strain responsible for the more than 1,000 infections that have recently hit the country was found in the Free State polony facility of its subsidiary, Rainbow. RCL Foods' statement said the company kept the authorities fully informed and that it closed its polony manufacturing plant as a precautionary measure.
However, Fin24 reports that the department said RCL Foods' statement did not change Minister of Health Aaron Motsoaledi's statement earlier this month saying that RCL's facility tested positive for L. monocytogenes, although the sequence types of the isolates was not the ST6 that caused the latest cases of listeriosis.
"The point is that L. monocytogenes was recovered from the RCL Foods' Wolwehoek plant, and this state of affairs has not changed since the press conference of 4 March 2018 held at the NICD premises and Sandringham," Motsoaledi said.
He said at the time when the department identified the results of Enterprise Foods' facility, it only had results of whole genome sequencing for the Enterprise Foods' Polokwane production facility. "[Of] the RCL Foods Wolwehoek production facility in Sasolburg we only have results of culture so far and that 14% (28/201) of the environmental samples tested positive for L. monocytogenes. We are awaiting whole genome sequencing results which will be available early next week."
The report says the results shared by RCL Foods do not change the fact that listeria was found in the RCL Foods' Wolwehoek production facility in areas including the production facility and post-production which are high risk for product contamination, said the department. "Although 92% of the L. monocytogenes isolates recovered from patients since January 2017 are ST6 (the outbreak strain), we have identified at least 19 other sequence types of L. monocytogenes that have also caused sporadic disease in patients – but these non-ST6 cases have not been linked to any specific contaminated foods as yet," the department said.
The report says the department reiterated that its recall was in effect for "ready to eat" processed meat products and that this did not affect frozen meat products, including chicken.
Shoprite said it would no longer be selling Farmer's Deli sausages as a precautionary measure as "the presence of listeria monocytogenes was identified in an initial testing of a single batch of red Viennas." According to a report in The Citizen, it said more tests were needed to confirm "harmful levels of listeria bacteria.
"The results of the further testing will take another five working days. In the meantime, the Shoprite Group has, as an added precautionary measure, removed all Farmer's Deli Red and Smoked Viennas from its shelves until the product gets the all clear."
The report said it was the third brand to be withdrawn following a ban on products made by Enterprise, which is owned by Tiger Brands, and those made by Rainbow Chickens.
Listeriosis has hit Ladysmith in KwaZulu-Natal, with a dairy farm and two shops testing positive for the disease, reports The Citizen. Uthukela District Health Services received their test results on 13 March from the dairy farms and shops that were tested for listeriosis. The results came back positive for a dairy farm in Winterton, as well as two shops selling milk, one in Colenso and the other in Bergville.
The report says Uthukela District Health Services are currently investigating the matter and are monitoring stores to ensure that relevant products have been removed. The shops have been closed until they test negative for listeriosis, and the dairy farm has also been closed so that they can clean out their systems and get rid of the contaminated milk in the correct manner.
The systems on the dairy farm also have to be disinfected and after that, further tests will be done until they come back negative for the disease. Only then will the farm be opened.
The report says six people have already been affected by the disease in the Ladysmith area, with 1 confirmed death. Uthukela District Health Services says that two people contracted listeriosis in November and another two people in December. They also say that one person cannot be located, as the wrong address was given to them. Those who fell ill with listeriosis have been in hospital and are currently well.
The report says the Uthukela District Health Services are not releasing the name of the dairy farm nor the two shops, but they urge people not to drink any unpasteurised milk and avoid all processed meat products that are sold as ready-to-eat.
A leading meat scientist has urged the companies implicated in the outbreak to collaborate in efforts to determine how their products became contaminated with deadly listeria bacteria. "Several of the ingredients used to make polony could potentially harbour listeria, but the bacteria could have been introduced into a factory from another source," Louw Hoffman, chair of meat science at Stellenbosch University is quoted in a Business Day report as saying.
Tiger Brands said its polony was made from water, mechanically deboned chicken, soya protein, pork, tapioca starch, salt, dextrose, sucrose, irradiated spices, flavourings, onion, spice extracts, phosphates, monosodium glutamate, sodium erythorbate, garlic, colourant and the preservatives sodium nitrite and sodium nitrate. RCL said its polony ingredients differed by variant, but the core ingredients included chicken meat, chicken skin and fat, spices, flavours, binding agents and water.
"I don't know if they will ever be able to find out where it comes from, but the question I would ask is, what is the common denominator between these companies," said Hoffman. "Neither one of them can afford it happening again," he added.
The report says RCL had not responded to queries about industry co-operation by the time of publication. And Tiger Brands representative Nevashnee Naicker said the company had not formally engaged RCL so far but it supported an "industry-wide engagement" to co-ordinate responses to the outbreak.
"Our focus thus far has been on managing the crisis and the recall, ensuring that we minimise the risk to consumers and engaging with the local municipalities in Polokwane and Germiston. We have been working with the local and international experts who have been brought in to support our investigation efforts. Furthermore, the teams have been involved with deep-cleaning interventions during the week," said Naicker.
Tiger Brands faces about R425m in legal claims for more than 180 listeriosis deaths blamed on processed meat from its subsidiary, Enterprise Foods, Business Day reports. The cost of suspending operations and destroying suspect food would be between R337m and R377m, of which Tiger Brands hopes to recoup R94m from insurers, the company said.
In addition to the halting food production at its Polokwane and Germiston factories announced on 5 March, Tiger Brands said it now intended closing its Clayville abattoir by the end of March and had also suspended operations at the Pretoria facility that manufactures its Snax brand.
The report says Tiger Brand conceded that it had independently verified the Department of Health's finding that there was listeria monocytogenes ST6 type (LST6) in its Polokwane factory. But the group refused to admit guilt for SA's listeria tragedy.
"Whether this presence of LST6 can be said to have caused any illness or death remains unclear at present and testing in that regard is an ongoing process likely to take time," Tiger Brands said.
Meanwhile, in a proof-of-concept study, researchers from North Carolina State University have pinpointed new compounds that may be effective in containing the virulence – or ability to produce disease – of listeria.
Listeria are bacteria most commonly found in soil. Humans come into contact with listeria via contaminated meat or milk products and can contract listeriosis, which can lead to severe illness or death – particularly in very young, elderly and/or immunocompromised populations.
Denis Fourches, assistant professor of computational chemistry, post-doctoral researcher Melaine Kuenemann and Paul Orndorff, professor emeritus of microbiology, knew that inhibiting a particular enzyme of listeria – known as glucose-1-phosphate uridylyltransferase (GalU) – led to dramatic modifications of the bacterial cell surface. These chemical modifications in turn rendered the Listeria much less virulent – in other words, less able to cause illness.
The researchers turned their attention to identifying potential compounds that could inhibit the function of GalU. Using computers and cheminformatics methods, they characterised, analysed and virtually screened more than 88,000 compounds with the potential to inhibit GalU.
Computer models found 37 compounds promising enough to be tested in vitro. Of the 37, three were deemed effective enough to warrant further study, although many of the other, less active compounds yielded key information about how their chemical structures relate to their activity in inhibiting the enzyme's function.
"We can derive several predictive structure-activity relationships based on those 37 compounds and these relationships will help us design even more effective GalU inhibiting compounds," Fourches says. "We plan to use our computers to virtually generate thousands of new analogues, virtually screen them, and select another batch of up to 50 molecules to be tested experimentally in the future. This is true research at the interface of disciplines."
Interestingly, inhibiting GalU also served to make the listeria more vulnerable to cefotaxime, an antibiotic to which the bacteria are naturally resistant.
"While our ultimate objective is to get away from antibiotics altogether, in the near term the antibiotic susceptibility opens up the possibility of combinatorial therapies that could include a GalU inhibitor and a known antibiotic such as cefotaxime," Orndorff says.
"Ultimately, we believe if the GalU inhibitor is effective enough, the host (human or animal) should be able to eliminate the listerial population without antibiotics. For farmers working toward antibiotic-free farms, this could be a wonderful solution."
"This proof-of-concept study shows that small molecules can actually be developed to shut down the activity of one specific bacterial enzyme, leading to the suppression of virulence," Fourches says. "This is clearly a new avenue for fighting drug-resistant bacteria."
Abstract
Peptidoglycan walls of gram positive bacteria are functionalized by glycopolymers called wall teichoic acid (WTA). In Listeria monocytogenes, multiple enzymes including the glucose‐1‐phosphate uridylyltransferase (GalU) were identified as mandatory for WTA galactosylation, so that the inhibition of GalU is associated with a significant attenuation of Listeria virulence. Herein, we report on a series of in silico predicted GalU inhibitors identified using structure‐based virtual screening and experimentally validated to be effective in blocking the WTA galactosylation pathway in vitro. Several hits such as C04, a pyrimidinyl benzamide, afforded promising experimental potencies. This proof‐of‐concept study opens new perspectives for the development of potent and selective GalU inhibitors of high interest to attenuate Listeria virulence. It also underscores the high relevance of using molecular modeling for facilitating the identification of bacterial virulence attenuators and more generally antibacterials.
Authors
Melaine A Kuenemann, Patricia A Spears, Paul E Orndorff, Denis Fourches
Eyewitness News report
Business Day report
CBC report
Fin24 report
The Citizen report
The Citizen
Business Day report
Business Report report
North Carolina State University material
Molecular Informatics abstract