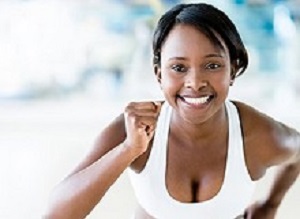 The South African Municipal Workers Union Medical Scheme (Samwumed) has been placed under provisional curatorship due to a factional battle. Business Day reports that the Council for Medical Schemes successfully argued in the High Court in Cape Town that labour union conflict had paralysed the scheme's board of trustees, putting its funds at risk.
Samwumed is associated with the South African Municipal Workers Union (Samwu). Samwu, which has been riven by factionalism, is entitled to appoint half of the Samwumed board's 18 trustees. The report says the court has appointed former Medshield principal officer Duduza Khosana as provisional curator, and given her until 30 July to report back.
Samwumed was in sound financial health, with a solvency ratio almost four times the statutory minimum of 25%, the curator said. She assured members and service providers claims would continue to be paid.
The report said the council argued that conflict between two Samwu factions had resulted in material irregularities such that the board was not properly constituted, throwing doubt on the validity of its decisions. The conflict stopped the board from functioning properly, including its ability to hold scheme meetings. Trustees whose membership had been terminated in May 2016 had continued to participate in board decisions, rendering the management of the scheme unlawful, it said.
Khosana is expected to consider a report from the council directing Samwumed to institute disciplinary proceedings against its principal officer, Neil Nair. Samwumed had not instituted disciplinary proceedings against Nair, said the council's head of compliance and inspections, Stephen Mmatli. "We directed the scheme to institute disciplinary action on the basis of our investigation," Mmatli said.
Samwumed lodged an appeal, which is pending.
Mmatli said that the council had started its investigation after receiving complaints from members in late 2013. Members alleged Nair had committed fraud in the management and administration of the scheme, and that there had been irregularities in his salary increases. The council had received complaints about the allegedly unfair dismissal of two trustees, and irregularities in the reappointment of an employee who had been dismissed for alleged fraud, Mmatli said.
In 2015, the council had conducted an inspection of the scheme.
Nair's attorney, Loyiso Phantshwa, said in the report that the provisional curatorship was not based on any wrongdoing on Nair's part. "Linking the appointment of the curator or the court action to the Council for Medical Schemes would be extremely unreasonable, irresponsible, and [is] only meant to serve ulterior purposes," Phantshwa said.
Mmatli had misrepresented the investigation report, which did not make a directive to institute disciplinary proceedings against Nair, Phantshwa said.
[link url="https://www.businesslive.co.za/bd/national/2018-05-11-medical-aid-under-provisional-curatorship-over-faction-battle/"]Business Day report[/link]