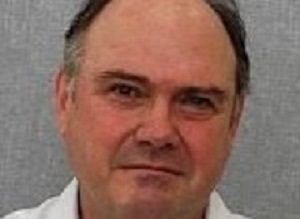 South Africa has lost a prominent doctor, activist and scientist, who campaigned against quackery and for better health regulations. News24 reports that Professor Roy Jobson has died at the age of 63. He experienced difficulty with breathing and then collapsed. The report says according to his family, Jobson was diagnosed with pneumonia in 2018 which cleared up after three weeks, however, he was still unable to get enough air into his lungs.
His wife Marjorie, who is also a family doctor and social justice activist, described Jobson as a "wonderful human being" to his family and children. "We shared the same vision of trying to make a real difference and to stand up for things we believed in." Majorie is quoted in the report as saying her husband helped her with some of the social justice projects she was involved in. "He helped me think through these issues, and helped me develop advocacy strategies, so he was a true equal partner," she said.
The report says Jobson specialised in family medicine and clinical pharmacology. Among other things, from 1992 to 1993 he was awarded a Hubert H Humphrey fellowship to the University of Minnesota. Majorie said Jobson was also very much involved in developing ethical practices around medicine and health products.
She said Jobson obtained his Masters degree at Medunsa – first medical school in South Africa. He then went to the University of the Witwatersrand where he along with Professor Bruce Sparks developed the Masters in family medicine for the university's medical school.
Majorie said in the report she wanted Jobson remembered for his contribution to family medicine. She said he was appointed by the former health minister Manto Tshabalala-Msimang to what was then the medicine's control council. "He was put in charge of clinical trials for antiretrovirals and excelled in his work in that area."
She reiterated that her husband believed in making health science accessible to the average citizen. "He was very committed and (developed) a programme on how to empower patients to not be intimidated by their healthcare providers." She explained that this entailed accessing accurate health information and for patients to never step away from a doctor without fully understanding what their condition is.
The report says Jobson also contributed to CAMcheck, which is a website highlighting scams, pseudoscience and voodoo science. "We studied together … I discovered that he was also concerned about how consumers were treated and when I was unsure of what I wanted to say, I would send it to him for comment and input," said Dr Harris Steinman, editor for CAMcheck. "I think he is an immense loss to pharmacology, particularly for his principles and his clear thinking," he said.
Jobson's crematorium service will take place in Rustenburg, North West on Friday. The report says a memorial will be held on Saturday in Hartbeespoort where family and friends will celebrate his life.
[link url="https://www.news24.com/SouthAfrica/News/giant-in-sa-health-who-fought-against-quackery-dies-at-63-20190122"]News24 report[/link]