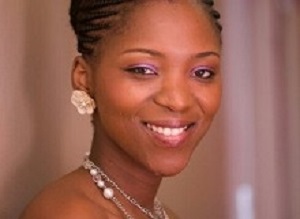 Unbelievable as it may sound, Dr Viwe Mtwesi (32), the country's youngest cardiologist, is unemployed. This is according to a City Press report, which said that Mtwesi completed her cardiology training at Chris Hani Baragwanath Hospital in Soweto in October. She worked at the hospital for seven years as a trainee cardiologist, but her contract ended last month. She's been unable to find a job and has now taken up an offer to study further in Canada.
According to the report, Mtwesi says she asked Chris Hani Baragwanath to sponsor her to further her studies in electrophysiology – defined as the study of the electrical properties of cells and tissues – so that she would be able to return to work in public hospitals. But she was rejected and her contract at the hospital was not renewed. She managed to secure a private sponsorship to study electrophysiology at Queen's University in Canada for two years.
"I wanted to come back and contribute to the country, particularly in the public health sector, but when I asked for sponsorship, I was told the government did not have the administrative ability to assist me. So I went to get a private sponsorship and now I have to work in the private sector when I come back," she is quoted in the report as saying.
"I first approached the government, but they were not interested. Now I don't work. I am staying at home and focusing on other things such as my medical tourism business. "Bara (Chris Hani Baragwanath Hospital) was prepared to let me go. My contract ended in December and it wasn't renewed."
The report says, born in Ntingeni village near Mount Frere in the Eastern Cape, and raised by her mother and late grandmother, Mtwesi says she was inspired to study medicine because she loved it. After matriculating from Holy Cross High School in Mthatha, she enrolled as a medical student at Walter Sisulu University and, after she graduated, furthered her studies at Wits University, where she specialised in cardiology. Her family, she says, is "largely enthusiastic about education".
"The reason I was eager to study cardiology was because I found it to be very masculine and I wanted to put an end to that because women are equally capable," she says. "Even when I was growing up, the only people I knew as doctors in Mount Frere were male. I was not exposed to many female doctors, and this bothered me a lot."
Mtwesi, who lives in Johannesburg, says she wants to save lives. She will leave for Canada in June to begin her electrophysiology studies, during which she will focus on the electricity of the heart and related medical devices. "I want to study electrophysiology because there aren't many people who have specialised in this. And I have particular interest in the area," she says. "I want to achieve another milestone. I am already the youngest cardiologist in the country and there is more I can still achieve."
[link url="https://www.news24.com/SouthAfrica/News/no-work-for-sas-youngest-heart-specialist-20180127"]City Press report[/link]