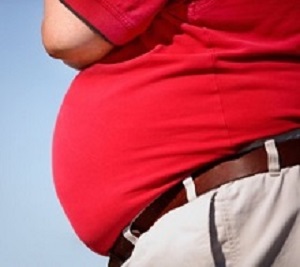 Obesity threatens us with an alarming and bizarre statistic: within the next four years the number of obese people on the planet could outnumber those suffering from malnutrition, writes The Times. A recently published study showed that globally there are 10 times as many obese children now than in 1975. The number of obese boys, for example, increased to 74m from 6m.
The report says this is not a problem confined to the developed West where the fast-food culture has long been a concern. The problem is truly global with every region fattening up like a Christmas goose.
South Africa is as flabby as the rest of our global cousins – the report says the latest South African Demographic and Health Survey shows up to 70% of South African women are overweight and that child obesity is running at more than double the rate of other African countries.
The report says the obesity explosion is a public health crisis and the latest Discovery Vitality's ObeCity Survey adds weight to the country's moves to introduce a sugar tax in the face of vigorous opposition from industry.
But, the report argues, a sugar tax is not a solution in itself and is unlikely on its own to drive significant change in consumer behaviour towards healthier eating habits.
It says the government should look to subsidies of healthy foods which go further than the laudable existing zero VAT rating on a basket of 19 basic foods, as well as considering a "fat tax" on unhealthy fast foods as other countries are introducing.
The report says no South African should be obese – or malnourished – because they are too poor to eat healthy food.
The Vitality ObeCity Index for 2017 shows that the economic impact of South Africa's obesity problem is estimated to be R701bn each year. Fin24 reports that it is getting worse and the index, compiled by health insurer Discovery, helps explain why.
"Obesity in South Africa is increasing faster than the global average. National surveys paint a disturbing picture, with the number of overweight and obese men and women increasing since the last national survey four years ago," reads the report.
Dr Craig Nossel, head of Vitality Wellness said when releasing the index: "There's more to obesity than feeling uncomfortable in your body, because people become prone to a whole host of diseases, which further highlights a health issue and an economic issue affecting healthcare costs."
The ObeCity index uses members of the Vitality programme to gauge how healthy shopping habits are in different cities. It uses body mass index and waist circumference data from the medical checks on members to measure obesity. It found that between 48% and 53% of adults in major South African cities have "normal weight status" and that shopping habits are probably bringing that number down.
"We looked at the fruit and vegetable consumption and the data that came out is that over the last three years, fruit and vegetable costs had increased by almost 19%," said Nossel. We are faced with an obesogenic environment, one that is not conducive to weight loss and in fact promotes weight gain, which means fewer people know what is in the food they consume, he said.
Noluthando Nematswerani, head of Discovery's Centre for Clinical Excellence, said in the report: "We have a growing chronic illness burden which stems from obesity." The costs of chronic illnesses were four times greater than for non-chronic conditions. She said these costs were not sustainable for the private healthcare system because it was already expensive and the premiums would continue to rise as more money was spent on treating chronic conditions. "I think we underestimate the treatment cost of diseases related to obesity and the impact it has on the healthcare system."
The report says the R701bn estimate for obesity-related costs in South Africa stems from a 2014 report by the McKinsey Global Institute. The figure was arrived at using the combined estimated cost of productivity loss, absenteeism and medical expenses.
Sundeep Ruder, clinical endocrinologist, said businesses should concern themselves with the health and wellbeing of the population at large because it would translate into higher productivity and profits. Abnormal habits had become the norm, he said.
"Because of our disastrous world economic system, people are becoming unhealthier. We are driving economic growth at the expense of the world. Many years ago, agriculture was developed by a group of people who thought about freeing families from the chore of having to grow their own food, so they could pursue other things."
Helen Kean, senior economist at consulting firm Econex, is quoted in the report as saying, meanwhile, that making structural changes within the food industry was not a simple solution because pricing was the interaction of supply and demand. Adjusting, for example, the prices of healthy foods could hurt certain industries financially.
"If changes are to be made in the food business, all stakeholders' concerns, losses and gains need to be considered, especially in the not-so-good South African economic climate. At the same time business had to find a way to work with the health agenda, she said.
[link url="https://www.timeslive.co.za/ideas/2017-10-12-government-must-act-to-tackle-this-big-fat-crisis/"]The Times editorial[/link]
[link url="http://www.statssa.gov.za/publications/Report%2003-00-09/Report%2003-00-092016.pdf"]SA Demographic and Health Survey[/link]
[link url="http://www.fin24.com/Economy/the-costly-fat-of-the-land-20171015-2"]Fin24 report[/link]
[link url="https://www.discovery.co.za/portal/individual/employer-news-oct14-vitality-obecity-index"]Index[/link]