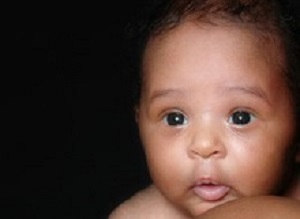 A drug combination aimed at preventing transmission of HIV from a pregnant woman to her foetus likely does not increase the risk for preterm birth and early infant death, according to a re-analysis of two studies funded by the National Institutes of Health.
A previous study, Promoting Maternal and Infant Survival Everywhere (PROMISE), compared the effectiveness of several drugs and treatment regimens prescribed to pregnant women with HIV in India and six African countries. It found that, compared to women on zidovudine-based therapy, women taking a combination treatment including the drug tenofovir disoproxil fumarate (TDF) were twice as likely to give birth to a very preterm infant and their infants were more likely to die within the first 14 days of life.
The authors of the current study wrote that the PROMISE results were surprising, given that earlier studies had found combinations containing TDF to be safe for use during pregnancy. The World Health Organisation recommends that all adults with HIV, including pregnant women, receive a combination therapy that includes TDF.
The current analysis was led by Dr Kathryn Rough, of the Harvard TH Chan School of Public Health and funded by NIH's Eunice Kennedy Shriver National Institute of Child Health and Human Development (NICHD) and National Institute of Allergy and Infectious Diseases. It compared the risk of pre-term birth and other adverse birth outcomes from two studies of US women: a trial from the Paediatric HIV/AIDS Cohort Study and a trial from the International Maternal Paediatric Adolescent AIDS Clinical Trial Network.
The women in these studies received one of three combinations: Zidovudine, lamivudine, lopinavir/ritonavir (ZDV/3TC/LPV/r); DF, emtricitabine, lopinavir/ritonavir (TDF/FTC/LPV/r); and TDF, emtricitabine, atazanavir/ritonavir (TDF/FTC/ATV/r).
Researchers reviewed records of more than 4,600 infants born to 3,847 women. Of these, 954 women received ZDV/3TC/LPV/r, 128 women received TDF/FTC/LPV/r and 539 women received TDF/FTC/ATV/r. Their comparison of women receiving TDF/FTC/LPV/r to women receiving ZDV/3TC/LPV/r found no significant differences in the risk of preterm birth or low birth weight. Researchers also did not find any significant differences in severe birth outcomes, including very low birth weight, very preterm birth or infant death before 14 days after birth.
Notably, when researchers compared women treated with ZDV/3TC/LPV/r to women who received TDF/FTC/ATV/r, they found that the TDF group had a 10%-lower chance of pre-term birth, low birth weight and infant death.
"The analysis provides reassurance that regimens containing TDF are appropriate for use during pregnancy," said Dr Rohan Hazra, chief of NICHD's maternal and paediatric infectious disease branch, which oversaw funding for the study.
Abstract
Background: In a previous trial of antiretroviral therapy (ART) involving pregnant women with human immunodeficiency virus (HIV) infection, those randomly assigned to receive tenofovir, emtricitabine, and ritonavir-boosted lopinavir (TDF–FTC–LPV/r) had infants at greater risk for very premature birth and death within 14 days after delivery than those assigned to receive zidovudine, lamivudine, and ritonavir-boosted lopinavir (ZDV–3TC–LPV/r).
Methods: Using data from two U.S.-based cohort studies, we compared the risk of adverse birth outcomes among infants with in utero exposure to ZDV–3TC–LPV/r, TDF–FTC–LPV/r, or TDF–FTC with ritonavir-boosted atazanavir (ATV/r). We evaluated the risk of preterm birth (<37 completed weeks of gestation), very preterm birth (<34 completed weeks), low birth weight (<2500 g), and very low birth weight (<1500 g). Risk ratios with 95% confidence intervals were estimated with the use of modified Poisson models to adjust for confounding.
Results: There were 4646 birth outcomes. Few infants or fetuses were exposed to TDF–FTC–LPV/r (128 [2.8%]) as the initial ART regimen during gestation, in contrast with TDF–FTC–ATV/r (539 [11.6%]) and ZDV–3TC–LPV/r (954 [20.5%]). As compared with women receiving ZDV–3TC–LPV/r, women receiving TDF–FTC–LPV/r had a similar risk of preterm birth (risk ratio, 0.90; 95% confidence interval [CI], 0.60 to 1.33) and low birth weight (risk ratio, 1.13; 95% CI, 0.78 to 1.64). As compared to women receiving TDF–FTC–ATV/r, women receiving TDF–FTC–LPV/r had a similar or slightly higher risk of preterm birth (risk ratio, 1.14; 95% CI, 0.75 to 1.72) and low birth weight (risk ratio, 1.45; 95% CI, 0.96 to 2.17). There were no significant differences between regimens in the risk of very preterm birth or very low birth weight.
Conclusions: The risk of adverse birth outcomes was not higher with TDF–FTC–LPV/r than with ZDV–3TC–LPV/r or TDF–FTC–ATV/r among HIV-infected women and their infants in the United States, although power was limited for some comparisons. (Funded by the National Institutes of Health and others.)
Authors
Kathryn Rough, George R Seage III, Paige L Williams, Sonia Hernandez-Diaz, Yanling Huo, Ellen G Chadwick, Judith S Currier, Risa M Hoffman, Emily Barr, David E Shapiro, Kunjal Patel for the PHACS and the IMPAACT P1025 Study Teams
[link url="https://www.nih.gov/news-events/news-releases/anti-hiv-drug-combination-does-not-increase-preterm-birth-risk-study-suggests"]NIH material[/link]
[link url="https://www.nejm.org/doi/full/10.1056/NEJMoa1701666?rss=searchAndBrowse"]New England Journal of Medicine abstract[/link]