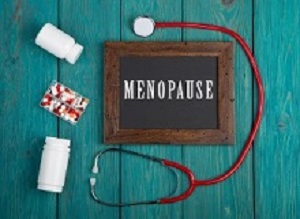 Neither prescribed estradiol tablet nor over-the-counter moisturiser provides additional benefit over placebo tablet and gel in reducing post-menopausal vulvovaginal symptoms.
Nearly half of post-menopausal women report bothersome vaginal dryness, pain and other symptoms, but there isn't much evidence supporting the value of prescription treatments, the study authors write. "Our work suggests that the expensive $200 prescription treatment is not better than a cheap, over-the-counter treatment, which is helpful information for many women who can't afford the more expensive therapy – and whose insurance doesn't cover it," said lead author Dr Caroline Mitchell of the Vincent Centre for Reproductive Biology at Massachusetts General Hospital in Boston.
"Overall, most women in our study – no matter what treatment they were randomised to – improved, which is a positive result for women in general," she is quoted in the report as saying.
Mitchell and colleagues enrolled 300 post-menopausal women between ages 55 and 64 with moderate to severe symptoms of vulvo-vaginal itching, dryness, irritation and pain during intercourse in a 12-week randomised clinical trial that took place in 2017 at Kaiser Permanente Washington Health Research Institute in Seattle and the University of Minnesota in Minneapolis.
Women were randomly assigned to use one of three combinations of treatments: Vagifem vaginal oestradiol tablets plus a placebo gel lacking active ingredients in specialty "feminine moisturisers;" or non-hormonal Replens vaginal moisturiser plus a placebo tablet lacking hormones or other active ingredients; or the placebo gel and placebo tablets.
Based on interviews and questionnaires, researchers scored the severity of the women's symptoms from 1 to 3, with 3 being the most severe. They also asked women to identify their "most bothersome symptom." For 60% of women, this was pain with vaginal penetration; for 21%, it was vulvo-vaginal dryness. At the outset of the study, all the participants rated the severity of their most bothersome symptom at about 2.5.
Women were given instructions for using their assigned tablets and gels over the next 12 weeks. The researchers also collected samples to measure vaginal moisture and pH, which they repeated at the end of the study. The participants answered questionnaires about their symptoms throughout the trial.
The research team found at the end of the trial that women in all of the groups had average reductions of 1.2 to 1.4 points, or about 50%, in the severity of their most bothersome symptom. "Although over half of women had a reduction in symptoms, fewer women had a complete resolution of symptoms," Mitchell noted. "More research and better treatments are needed for these symptoms."
For women assigned to use the Vagifem tablets, there were also slight changes in the vaginal wall and pH, but these were not associated with reduced symptoms, the researchers note.
In follow-up studies, Mitchell and colleagues are using the samples from this trial to evaluate the different factors that may affect the severity of symptoms, such as the vaginal microbiome, vaginal inflammation and vaginal oestrogen receptors. The research team wants to understand the root causes of post-menopausal vaginal discomfort.
"Since all women have a decrease in oestrogen after menopause, but only half get vaginal discomfort, we suspect it is more than just low oestrogen," Mitchell said.
A limitation of the trial is that it only studied a 10-microgram dose of the oestradiol tablet, said Dr Alison Huang, a women's health and menopause researcher at the University of California – San Francisco School of Medicine who co-wrote a commentary accompanying the study.
"We're finding that the treatments we think are more effective don't turn out to be that way," she. "This is sometimes disappointing but can force us to change our deeply entrenched beliefs about treatments."
For now, women and their doctors should opt for the cheapest moisturiser available over the counter, at least until new evidence suggests otherwise, Huang said. "If you're a woman suffering from these symptoms, this study suggests you're not any more likely to benefit from taking prescription tablets," she said. "This means we can save women – and their insurers – a little bit of money."
Abstract
Importance: Nearly half of postmenopausal women report bothersome vulvovaginal symptoms, but few data support the efficacy of 2 commonly recommended treatments.
Objective: To compare the efficacy of a low-dose vaginal estradiol tablet and a vaginal moisturizer, each vs placebo, for treatment of moderate-to-severe postmenopausal vulvovaginal symptoms.
Design, Setting, and Participants: This 12-week multicenter randomized clinical trial enrolled postmenopausal women with moderate to severe symptoms of vulvovaginal itching, pain, dryness, irritation, or pain with penetration.
Interventions: Vaginal 10-μcg estradiol tablet (daily for 2 weeks, then twice weekly) plus placebo gel (3 times a week) (n = 102) vs placebo tablet plus vaginal moisturizer (n = 100) vs dual placebo (n = 100).
Main Outcomes and Measures: The main outcome was decrease in severity (0-3) of most bothersome symptom (MBS) between enrollment and 12 weeks. Additional measures included a composite vaginal symptom score, Female Sexual Function Index (FSFI) score (2-36), modified Female Sexual Distress Score–Revised item 1, treatment satisfaction and meaningful benefit, Vaginal Maturation Index, and vaginal pH.
Results: The 302 women had a mean (SD) age of 61 (4) years and were primarily white (267 [88%]), college educated (200 [66%]), and sexually active (245 [81%]). Most women (294 [97%]) provided data for the primary analysis. The most commonly reported MBS was pain with vaginal penetration (182 [60%]), followed by vulvovaginal dryness (63 [21%]). Mean baseline MBS severity was similar between treatment groups: estradiol, 2.4 (95% CI, 2.3 to 2.6); moisturizer, 2.5 (95% CI, 2.3 to 2.6); placebo, 2.5 (95% CI, 2.4 to 2.6). All treatment groups had similar mean reductions in MBS severity over 12 weeks: estradiol, −1.4 (95% CI, −1.6 to −1.2); moisturizer, −1.2 (95% CI, −1.4 to −1.0); and placebo, −1.3 (95% CI, −1.5 to −1.1). No significant differences were seen between estradiol (P = .25) or moisturizer (P = .31) compared with placebo. Mean total FSFI improvement was similar between estradiol (5.4; 95% CI, 4.0 to 6.9) and placebo (4.5; 95% CI, 2.8 to 6.1) (P = .64), and between moisturizer (3.1; 95% CI, 1.7 to 4.5) and placebo (P = .17).
Conclusions and Relevance: Our results suggest that neither prescribed vaginal estradiol tablet nor over-the-counter vaginal moisturizer provides additional benefit over placebo vaginal tablet and gel in reducing postmenopausal vulvovaginal symptoms.
Authors
Caroline M Mitchell; Susan D Reed; Susan Diem; Joseph C Larson; Katherine M Newton; Kristine E Ensrud; Andrea Z LaCroix; Bette Caan; Katherine A Guthrie
[link url="https://www.reuters.com/article/us-health-menopause-symptoms/costly-menopause-vaginal-treatments-no-better-than-placebo-idUSKBN1GZ2D8"]Reuters Health report[/link]
[link url="https://jamanetwork.com/journals/jamainternalmedicine/fullarticle/2674257"]JAMA Internal Medicine abstract[/link]
[link url="https://jamanetwork.com/journals/jamainternalmedicine/fullarticle/2674254"]JAMA commentary[/link]