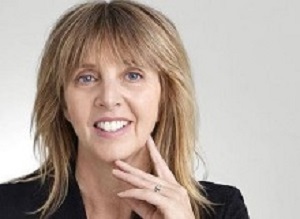 Professor Heather Zar from the University of Cape Town and Red Cross Children's Hospital has been honoured for eher work on pneumonia, tuberculosis and asthma.
Annually for the past 20 years, the L'Oréal Foundation has recognised five exceptional female scientists and fifteen promising scientists in partnership with Unesco and taken the initiative to improve the balance of women and men in science.
Each laureate will receive a prize of €100,000 and honoured for her contribution in the fields of medicine, paeleontology, molecular biology, ecology and developmental biology.
"In contrast to the ageing populations of wealthy, developed countries, in Africa, children make up almost 50% of the population. Too many of them succumb to diseases that could be prevented or treated. Pneumonia affects 36m children across Africa each year and is fatal in more than 700,000 children globally with nearly 60% of these deaths occurring in Africa" explains Zar.
The rate of tuberculosis infection on the continent is among the highest in the world, and asthma affects between 10 and 20% of children. And, the report says, Zar has dedicated her career to improving the diagnosis and treatment of these common causes of childhood illness and mortality in her native South Africa, "I have always felt a strong commitment to work in areas where there is a real need," she says.
In a continent where resources are in short supply, Zar has adopted a pragmatic approach, focusing on the prevention, diagnosis and treatment of diseases with the greatest impact. She has developed simple tests to diagnose tuberculosis and pneumonia in children from spit and nasal swab samples, which have been integrated into global World Health Organisation (WHO) guidelines. She demonstrated that preventative use of a common tuberculosis treatment, the antibiotic "isoniazid", reduced mortality by 50% and tuberculosis incidence by 70% in HIV-infected children who were not undergoing antiretroviral therapy.
Zar is committed to reducing health inequalities in the world. Her drive to become a scientist began the day her aunt and uncle brought her into their laboratory; her preoccupation with social justice came from her own parents. "Being a paediatrician and clinician-scientist combines my desire to advance knowledge with my need to improve children's lives," she reflects.
As part of the 20th anniversary celebrations, former award winners from across the world joined the move to support and empower female scientist who are addressing key issues. 2016 Laureate, South Africa's Professor Quarraisha Abdool Karim who was previously honoured for her contribution to HIV/Aids prevention in young girls, was also in attendance. "It is spectacular to see the dedicated efforts and contributions women are making to societal transformation being showcased!" says Abdool Karim.
"Notwithstanding, the programme now in its 20th year has demonstrated unequivocally the life changing cutting-edge state of the art science that is both locally relevant and globally important being generated by women in all disciplines across the world."
Zar's work on childhood pneumonia has identified new methods for diagnosis and prevention and provided new knowledge on the causes and long-term impact. She is quoted in an IoL report as saying: "Our work is focused on some of the most crucial issues in child health particularly in sub-Saharan Africa, being childhood pneumonia, childhood TB and asthma. I think people forget how big the problem of childhood pneumonia is. Two children die each minute from pneumonia and we have a disproportionate burden in sub-Saharan Africa, which has 25% of the childhood population but 50% of the deaths. So we have a lot of work to do in terms of childhood pneumonia."
She explains that asthma is an illness which people think affects only children in high- income countries but in fact, it is a common chronic illness in African children affecting one in five.
With TB there have been good advances in Africa, she says. For the past 20 years or so they've been pioneering methods to improve diagnosis in children and primarily methods to detect the TB germs. "We've also done work on different samples, like samples from the nose, mouth or urine, and then applying what also happens hand in hand within the development of very new techniques that allow the genetic material of TB germs," she adds.
According to the report, the Cape Town-based physician explains that once they can get samples from children, they are able to get them to the lab for the new molecular technique like Genexpert, which has been rolled out in South Africa. "We can actually diagnose a fair proportion of children that way. I think there has been good progress in strengthening diagnosis of TB in children. We need even better diagnostic tests and we continue to work on this area."
Similarly, they are still using old techniques in diagnosing pneumonia, and Zar says tests still need to be developed that would not only point out whether a child has pneumonia but could also determine if the child needs antibiotics.
Zar studied at Wits Medical School and started her paediatric training there. She left SA to specialise in paediatric and calmanisation in New York and Columbia Universities (changes in the practice of medicine resulting from implementation of the Calman Hine report in the UK). "And once democracy came back to South Africa, I was fortunate to come back."
The report says the mother of three works at Red Cross Children's Hospital in Cape Town and did her PhD at the University of Cape Town after her return to South Africa. "When I came back I worked as a medical officer and as a general doctor in the hospital and gradually was able to progress as a consultant and head of department. I'm fortunate enough to have a South African MRC (Medical Research Council) unit in child adolescent health."
She's been at Red Cross Children's Hospital for 25 years and is now the head of the department of paediatrics. "I have research sites in Paarl, in the Eastern Cape and collaborations throughout Africa now."
As one of the two South African female scientists who were honoured at the awards ceremony for their ground-breaking research, she says she is grateful for the experience.
"It's amazing and a great privilege. I see it as an acknowledgement of the work so many people have done. This is the result of many collaborations of the extraordinary work the team does on the ground. We work in communities, we work in hospitals, we cross public health, we work with laboratory sites."
[link url="http://www.businessghana.com/site/news/general/161889/L%E2%80%99oreal-Unesco-Support-Young-Female-Scientists"]Business Ghana report[/link]
[link url="https://en.unesco.org/women-in-science-rising-irt-2018"]Unesco International Rising Talents material[/link]
[link url="https://www.iol.co.za/news/south-africa/gauteng/sa-professor-wins-un-award-for-groundbreaking-work-on-child-health-care-14054638"]IoL report[/link]