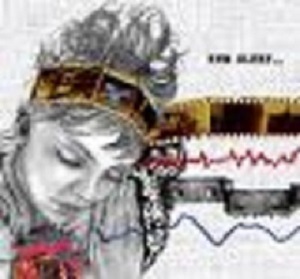 People who get less rapid eye movement (REM) sleep may have a greater risk of developing dementia, according to an Australian study.
REM sleep is the sleep stage when dreaming occurs. There are five stages of sleep. Stage one is light sleep. Stage two is when the body begins to prepare for deeper sleep, including stages three and four. Stage five is REM sleep. During this dream stage, the eyes move rapidly and there is increased brain activity as well as higher body temperature, quicker pulse and faster breathing. The first REM stage occurs about an hour to an hour-and-a-half into sleep and then recurs multiple times throughout the night as the cycles repeat.
"Sleep disturbances are common in dementia but little is known about the various stages of sleep and whether they play a role in dementia risk," said study author Dr Matthew P Pase, of Swinburne University of Technology in Australia. "We set out to discover which stages of sleep may be linked to dementia and while we did not find a link with deep sleep, we did with REM sleep."
For the study, researchers looked at 321 people with an average age of 67 from Massachusetts who participated in The Framingham Heart Study. During that study, sleep cycles were measured for each participant. Researchers collected the sleep data and then followed participants for an average of 12 years. During that time, 32 people were diagnosed with some form of dementia and of those, 24 were determined to have Alzheimer's disease.
The people who developed dementia spent an average of 17% of their sleep time in REM sleep, compared to 20% for those who did not develop dementia. After adjusting for age and sex, researchers found links between both a lower percentage of REM sleep and a longer time to get to the REM sleep stage and a greater risk of dementia. In fact, for every percent reduction in REM sleep there was a 9% increase in the risk of dementia. The results were similar after researchers adjusted for other factors that could affect dementia risk or sleep, such as heart disease factors, depression symptoms and medication use.
Other stages of sleep were not associated with an increased dementia risk.
"Our findings point to REM sleep as a predictor of dementia," said Pase. "The next step will be to determine why lower REM sleep predicts a greater risk of dementia. By clarifying the role of sleep in the onset of dementia, the hope is to eventually identify possible ways to intervene so that dementia can be delayed or even prevented."
Limitations of the study include a small sample size. Studies on larger groups of people need to be done to confirm findings. There was also no data available on shift work among study participants, which can cause unusual sleep patterns and possibly lead to sleep disorders.
Abstract
Objective: Sleep disturbance is common in dementia, although it is unclear whether differences in sleep architecture precede dementia onset. We examined the associations between sleep architecture and the prospective risk of incident dementia in the community-based Framingham Heart Study (FHS).
Methods: Our sample comprised a subset of 321 FHS Offspring participants who participated in the Sleep Heart Health Study between 1995 and 1998 and who were aged over 60 years at the time of sleep assessment (mean age 67 ± 5 years, 50% male). Stages of sleep were quantified using home-based polysomnography. Participants were followed for a maximum of 19 years for incident dementia (mean follow-up 12 ± 5 years).
Results: We observed 32 cases of incident dementia; 24 were consistent with Alzheimer disease dementia. After adjustments for age and sex, lower REM sleep percentage and longer REM sleep latency were both associated with a higher risk of incident dementia. Each percentage reduction in REM sleep was associated with approximately a 9% increase in the risk of incident dementia (hazard ratio 0.91; 95% confidence interval 0.86, 0.97). The magnitude of association between REM sleep percentage and dementia was similar following adjustments for multiple covariates including vascular risk factors, depressive symptoms, and medication use, following exclusions for persons with mild cognitive impairment at baseline and following exclusions for early converters to dementia. Stages of non-REM sleep were not associated with dementia risk.
Conclusions: Despite contemporary interest in slow-wave sleep and dementia pathology, our findings implicate REM sleep mechanisms as predictors of clinical dementia.
Authors
Matthew P Pase, Jayandra J Himali, Natalie A Grima, Alexa S Beiser, Claudia L Satizabal, Hugo J Aparicio, Robert J Thomas, Daniel J Gottlieb, Sandford H Auerbach, Sudha Seshadri
[link url="https://www.sciencedaily.com/releases/2017/08/170823185411.htm"]American Academy of Neurology[/link]
[link url="http://www.neurology.org/content/early/2017/08/23/WNL.0000000000004373"]Neurology abstract[/link]