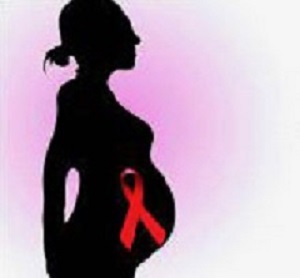 New recommendations on antiretroviral drugs for pregnant women living with HIV can help women make more informed choices about benefits and harms, says a panel of international experts from University of Oslo, McMaster University, University of Toronto, Women4Global Fund in Zimbabwe, Jagiellonian University Medical College – Poland, VA Western New York Health Care System, University Hospital – Monterrey, Mayo Clinic in Rochester, Innlandet Hospital Trust-division – Norway, King's College London, Southern Alberta HIV Clinic, Alberta Health Services, The Infectious Diseases Society of America, University of Lagos and Lagos University Teaching Hospital and the University Hospitals of Geneva.
Medical Xpress reports that the recommendations, which take a patient's perspective rather than a public health perspective, differ from current guidelines, and are meant to support shared decision making between pregnant women and their healthcare provider, say the authors. The new guidelines suggest that most women are likely to prefer older HIV medications rather than the ones that are most often currently prescribed.
Their advice is to produce rapid and trustworthy guidance based on new evidence to help doctors make better decisions with their patients.
Every year about 1.4m women living with HIV become pregnant. Most women take a combination of three antiretroviral drugs to reduce the risk of transmission to their child or for personal health reasons. Recent trial evidence suggested that the most commonly used drug combinations might increase the risk of premature birth and neonatal death compared with other drug combinations.
So, the report says, an international panel – made up of women living with HIV, specialist doctors, and general practitioners – carried out a detailed analysis of the evidence to make recommendations.
Their suggestions are based on data from two systematic reviews that looked at the benefits and harms of different drug combinations for pregnant women with HIV and the values and preferences of women considering antiretroviral therapy.
Evidence from these reviews led the panel to recommend older alternatives instead of the most widely used drug combinations to help reduce the risk of premature birth and neonatal death – which almost all women said they were extremely keen to avoid.
The report says the panel acknowledge that the number of antiretroviral therapy options that women can choose from and can be prescribed varies considerably throughout the world – and that, in many settings, alternative drugs may not be available. They also point out that their recommendations take a patient centred perspective. Whereas guidelines that take a public health perspective, such as the World Health Organisation (WHO) guideline, need to consider resource use and might make different recommendations based on the same evidence. And they recognise the operational challenges that alternative treatment options may introduce, particularly in low resource settings.
In conclusion, they say there is a lack of reliable trial data on the safety and efficacy of most commonly used combination antiretroviral therapy in pregnant women living with HIV.
They call for further research to inform treatment options, as well as efforts to overcome operational challenges "so that availability of the right choice of combination antiretroviral therapy is aligned with the best available evidence for almost all pregnant women living with HIV."
In a linked opinion piece, Alice Welbourn, a researcher, trainer, writer and activist on gender and sexual and reproductive health and rights, says women's fundamental rights to informed choices about what happens to their bodies are often curiously contested; especially if they are pregnant or have HIV. Yet, informed choices about risks and benefits form a critical part of long-term prognosis.
As founding director of the Salamander Trust, and a woman living with HIV, she welcomes the positive response by the new WHO director-general to support more people-centred policy developments. She urges the WHO to "ensure women's rights to informed, voluntary, and confidential choice about if, when, and how to start treatment safely, which treatment to consider, and how long to take it."
Review abstract 1
Objective: To investigate women's values and preferences regarding antiretroviral therapy (ART) during pregnancy to inform a BMJ Rapid Recommendation.
Setting: Primary studies reporting patient-reported outcomes relevant to decision-making regarding ART in any clinical and geographical setting.
Participants: Women living with HIV who are pregnant, postpartum or considering pregnancy.
Outcome measures: Quantitative measurements and qualitative descriptions of values and preferences in relation to ART during pregnancy. We also included studies on women's reported barriers and facilitators to adherence. We excluded studies correlating objective measures (eg, CD4 count) with adherence, or reporting only outcomes which are not expected to differ between ART alternatives (eg, access to services, knowledge about ART).
Results: We included 15 qualitative studies reporting values and preferences about ART in the peripartum period; no study directly studied choice of ART therapy during pregnancy. Six themes emerged: a desire to reduce vertical transmission (nine studies), desire for child to be healthy (five studies), concern about side effects to the child (eight studies), desire for oneself to be healthy (five studies), distress about side effect to oneself (10 studies) and pill burden (two studies). None of the studies weighed the relative importance of these outcomes directly, but pill burden/medication complexity appears to be a lower priority for most women compared with other factors. Overall, the body of evidence was at low risk of bias, with minor limitations.
Conclusions: Women who are or may become pregnant and who are considering ART appear to place a high value on both their own and their children's health. Evidence on the relative importance between these values when choosing between ART regimens is uncertain. There is variability in individual values and preferences among women. This highlights the importance of an individualised women-centred approach, such as shared decision-making when choosing between ART alternatives.
Authors
Lyubov Lytvyn, Reed A Siemieniuk, Sophie Dilmitis, Allyson Ion, Yaping Chang, Malgorzata M Bala, Veena Manja, Reza Mirza, Rene Rodriguez-Gutierre, Hassan Mir, Laura Banfield, Per Olav Vandvik, Susan Bewley
Review abstract 2
Objective: To assess the impact of various antiretroviral/antiviral regimens in pregnant women living with HIV or hepatitis B virus (HBV).
Design: We performed random effects meta-analysis for HIV-related outcomes and network meta-analysis for HBV outcomes, and used the Grading of Recommendations Assessment, Development and Evaluation (GRADE) framework to assess quality separately for each outcome.
Data sources: Embase and Medline to February 2017.
Eligibility criteria: For maternal outcomes, we considered randomised controlled trials (RCTs) comparing tenofovir-based regimens with those with alternative nucleoside/nucleotide reverse transcriptase inhibitors (NRTIs). For child outcomes, we included RCTs and comparative observational studies of tenofovir-based regimens versus alternative NRTIs regimens or, for HBV, placebo.
Results: Ten studies (seven RCTs) met the inclusion criteria for maternal and child outcomes, and an additional 33 studies (12 RCTs) met the inclusion criteria for HBV-specific outcomes. The most common comparison was tenofovir and emtricitabine versus zidovudine and lamivudine. There was no apparent difference between tenofovir-based regimens and alternatives in maternal outcomes, including serious laboratory adverse events (low certainty) and serious clinical adverse events (moderate certainty). There was no difference between NRTIs in vertical transmission of HIV: 1 more per 1000, 8 fewer to 10 more, low certainty; or vertical transmission of HBV: 7 fewer per 1000, 10 fewer to 38 more, moderate certainty. We found moderate certainty evidence that tenofovir/emtricitabine increases the risk of stillbirths and early neonatal mortality (51 more per 1000, 11 more to 150 more) and the risk of early premature delivery at <34 weeks (42 more per 1000, 2 more to 127 more).
Conclusions: Tenofovir/emtricitabine is likely to increase stillbirth/early neonatal death and early premature delivery compared with zidovudine/lamivudine, but certainty is low when they are not coprescribed with lopinavir/ritonavir. Other outcomes are likely similar between antiretrovirals.
Authors
Reed A Siemieniuk, Farid Foroutan, Reza Mirza, Jinell Mah Ming, Paul E Alexander, Arnav Agarwal, Olufunmilayo Lesi, Arnaud Merglen, Yaping Chang, Yuan Zhang, Hassan Mir, Elliot Hepworth, Yung Lee, Dena Zeraatkar, Gordon H Guyatt
[link url="https://medicalxpress.com/news/2017-09-aim-pregnant-women-hiv-choices.html"]Medical Xpress report[/link]
[link url="http://bmjopen.bmj.com/content/7/9/e019023"]BMJ abstract 1[/link]
[link url="http://bmjopen.bmj.com/content/7/9/e019022"]BMJ abstract 2[/link]
[link url="http://www.bmj.com/content/358/bmj.j3961"]BMJ graphic[/link]